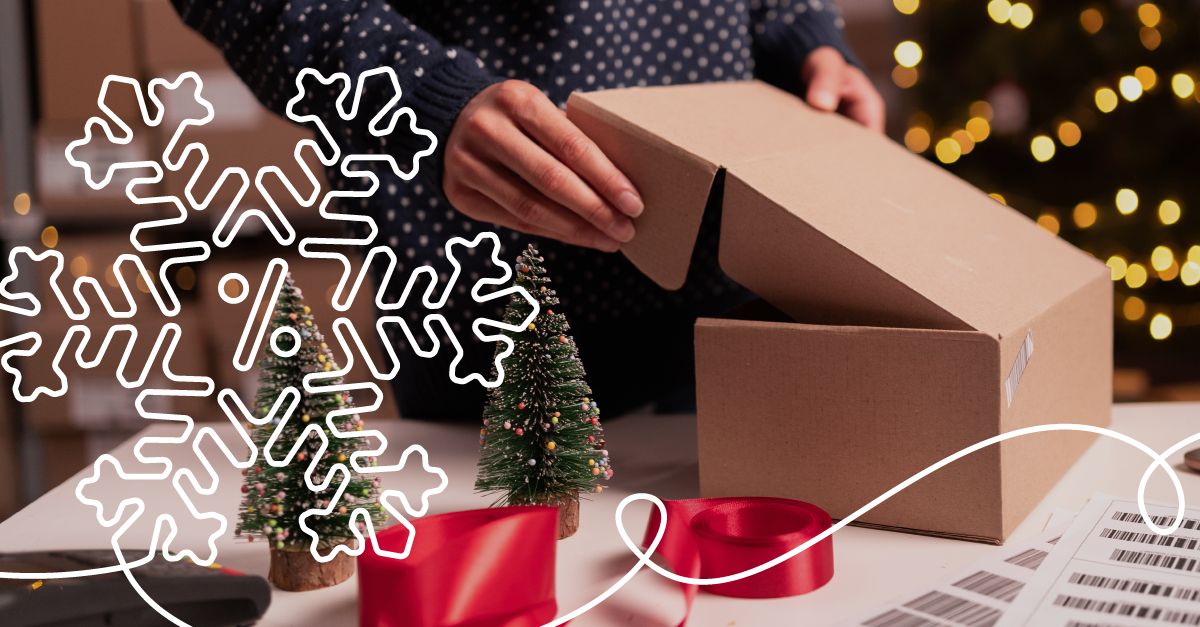 'Tis the season; holiday spending in the US grew to over $940 billion in 2022, largely concentrated around Black Friday, Cyber Monday, and the newly-minted Small-Business Saturday snuggled in between. That's a 5.9% increase over the last year, and represents an incredible opportunity to make money and create loyal customers – but you have to get started now!
Start Early and Don't Stop When The Holidays are Over
Even with the best campaign in the world, you should not wait until the week before to start talking about your holiday deals. Your Black Friday ads should be running at the beginning of November; that way they'll have enough time to start sticking in consumer memory before they see other similar sales later on.
Learn what your target demographic wants to see as you prepare these ads; Genius Monkey always encourages to run split/A-B tests ahead of time to see exactly what offer best speaks to your target audience. Doing so has resulted in 30-40% greater results for Genius Monkey users, which will yield big returns for you in the busy holiday season.


Detail exactly what will be discounted, when, and how your offer is better than your competitors– create an easy-to-follow schedule if you need to stagger your sales. You want your consumers to know exactly what you're offering well before they can walk in or login to buy it; let them envision the perfect purchase experience and they're much more likely to see it through.
The season isn't over until people stop buying! Around 84% of holiday shoppers – even when they'd say their shopping is done – continue to keep an eye out for more specials in case they want to make a last-minute purchase. Make room for post-holiday sales and let your advertisements fill the space your competitors leave open for you.


Optimize for Online Traffic; It's Your Biggest Group of Shoppers!
Around 93% of holiday shoppers will purchase at least a few gifts online, and about 47% will exclusively buy gifts through online stores. Even if you have a physical location, it's vital to make sure your online services and digital advertising is up to snuff to bring shoppers through your doors.


The first thing you can do is optimize your website for higher traffic. A smooth transaction works wonders for customer satisfaction, and every second of delay results in lost potential sales. You can remove further obstacles to their purchase by offering:
Free shipping
Bundle deals
Simple return policies
Rewards programs that are easy to set up
Brick-and-mortar stores especially need to get in on the digital front; maybe you heard that 40% of Gen Z will prioritize local holiday shopping, and you need to find a way to lead them there! The right programmatic platform will bring your message right to the eyeballs of your target audience; young, old, sports fans, classical music lovers and anyone in between.
Today's connected world means everyone is online almost all the time. The average U.S. household has 22 devices, and Genius Monkey users can reach their audience through each and every one of them with our device agnostic approach. Audio ads through radio, streaming, and podcasts are especially useful during this time of year when many people use music to get into the holiday spirit.


Don't Forget About Your Customers After the Holidays
Increased traffic and purchases are all very good, but how you handle the follow-up is what can make a real difference in the long-term prospects of your business. The key is to maintain engagement with the customer so your brand remains at the top of their mind, and there are many ways to do this:
A "thank you" email showing appreciation for first- and long-time customers – a personal touch makes it more likely for them to pay attention future sales, events, and other deals
Starting a referral program – Nielsen suggests that 77% of consumers are likely to make a purchase if someone they trust recommends it to them
Leverage programmatic retargeting to cross-sell other items and services that compliment their original purchase
Opportunities for retargeting abound during and after the holidays; you can serve personal, targeted ads to consumers who have browsed, clicked, abandoned their carts, or even just looked at a competitor's site. Genius Monkey users who employ these tactics have reported conversion rates as high as 60% among the retargeting customers!
Bring Your Offer Straight to Them With Programmatic
Genius Monkey has been innovating in the programmatic business since 2009, and we can help you evolve your holiday marketing strategy to the next level. For more information on holiday advertising, retargeting, and anything else digital marketing, get in touch with the Genius Monkeys today!