Power Up Your Programmatic Strategy With OTT Advertising
OTT ADVERTISING IS SKYROCKETING
Here at Genius Monkey, our specialty is programmatic marketing. But now that OTT television has become so advanced, we've actually dedicated this channel for those digital marketers who are eager and willing to go all-in and initiate their OTT advertising and marketing efforts. But first, marketers must understand just what OTT (over-the-top) and CTV (Connected TV) are, and the differences between the two.
Let's Get Started
Your message with the highest propensity to engage at the lowest possible cost
Place ads directly in your customer's path, leading them to where they need to be
A proprietary set of algorithms that assures that our optimization occurs in real-time
All Campaigns are monitored by a team of managers keeping AI in check
Are OTT and CTV the Same Thing?
Genius Monkey has been a leader in all things programmatic marketing for over a decade. We have been leveraging the power of what is now referred to as OTT and CTV while it was still in its infancy. But OTT and CTV have come a long way! Since these terms can be thrown around rather fast and loose, we wanted to help everyone understand just what OTT (over-the-top) and CTV (Connected TV) are, and the differences between the two.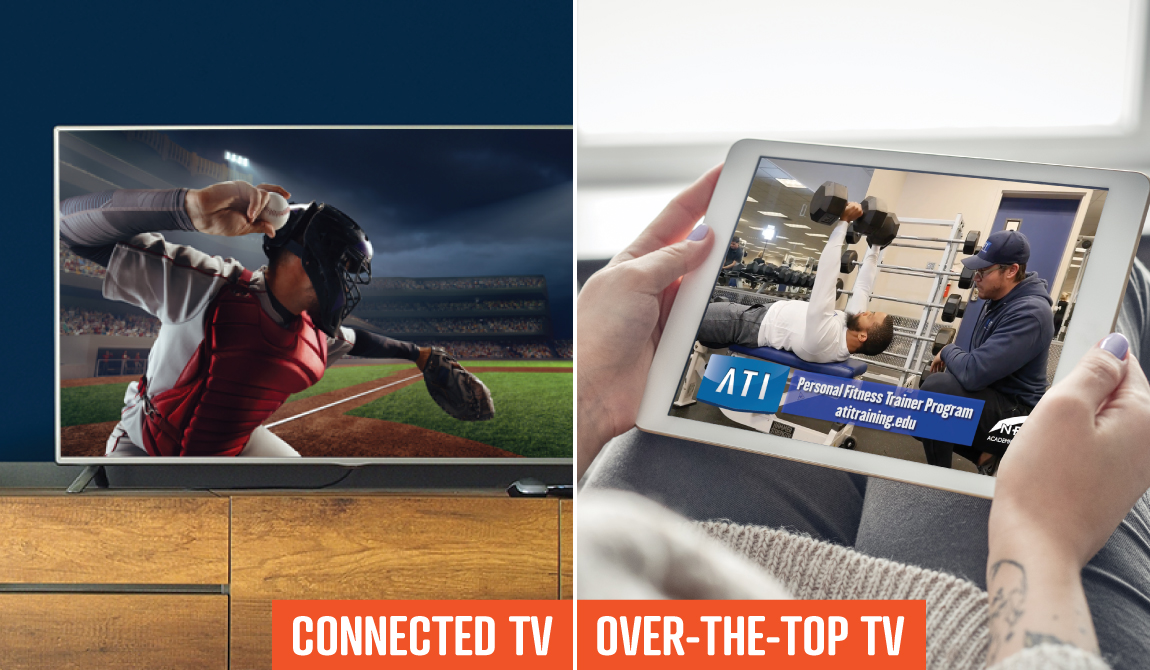 How Does OTT Advertising Work?
TV ads are sold as impressions using digital-marketing tools like software automation and advanced data. This means that viewers can stream content live and on-demand. Ad spots are purchased when viewers match the credentials of your targeted audience and appear on actual TVs in full-screen and 100% viewable environments. Yet companies are finding that they can achieve more efficient pricing by marketing with OTT (over-the-top) and CTV (connected TV) channels rather than with traditional television and satellite TV buys. Not because the ad content is different, but because of where and how the ad is running—on dedicated streaming services like Hulu, Roku, AppleTV, ChromeCast, or an internet-connected TV. At Genius Monkey, we take programmatic ads to the next level because we know how many impressions are necessary to get a conversion--as many as it takes! So the trick is to be everywhere, at all the right times, and across all the right channels and screens. And as an OTT ad company, we can help facilitate that very marketing plan.
An Ad Platform Built For Results... Proven Results!
Reach more targeted people for less, with proven tracking, attribution, and optimized real-time programmatic display and video ads.
Real-Time Optimization
Let's get your conversion rates climbing!
Click here to view our Case Studies