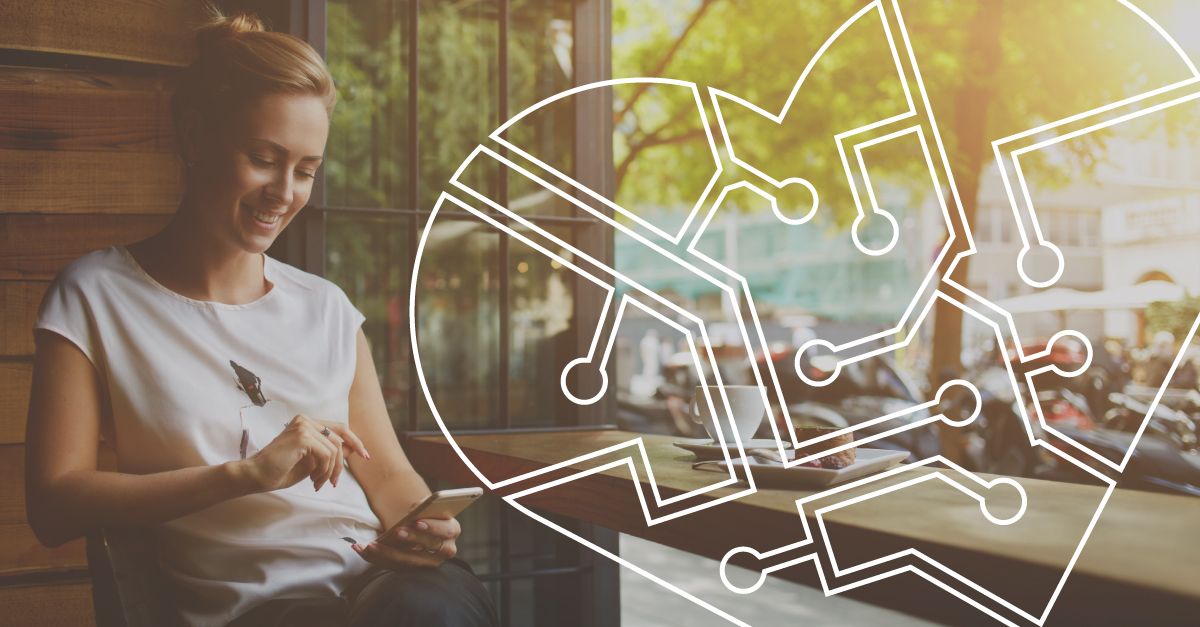 The most important factor when working to improve your return on ad spend is relevance. Brand relevance must be prioritized to succeed in any marketplace, but it's even more crucial to maintain your pertinence in a market currently experiencing significant swings due to unforeseen events, such as ours.
So how can advertisers stay relevant in today's world? And who determines what is (or is not) relevant anyway? Both questions have the same answer: the consumer. And proper leveraging of that answer can make–or break–your next campaign.
Aligning with consumer trends for greater impact
In order to stay relevant, marketers must fully understand and speak to the wants and needs of their target customers. The great way to do this is by tracking and then responding accordingly to consumer behavior trends. But the best way to do this is by staying ahead of consumer behavior trends and creating ad strategies that preemptively meet their needs and/or expectations.
You don't have to be a mind-reader to do this well. You simply have to know where to look and what to look for at all the right times. That's why we've put together a list of the most significant consumer trends emerging in today's market.
Appeal to your audience with emotion

Effectively appealing to your target audience really comes down to the right messaging. So often marketers get caught up in the objective of selling a certain product or solution that they lose focus on the human aspects of their target audience and create almost-mechanical content. Not intentionally, of course. It's just too easy to get stuck in a cycle of telling-and-selling rather than informing-and-appealing. And that can really turn people off. So much so that brands that fail to incorporate a humanistic element in their ad content generally see up to a 20% lesser engagement rate.

Instead, try to work more emotional appeal into your messaging. Try testing two different messages, one emotional and one non-emotional, and see which one performs better; which one evokes the 'feeling' you want your customers to experience. Run with that one. But then further down the funnel, make sure you follow up with that same feeling again so your message truly resonates with your audience as you continue to nurture them down. Create content that's really going to make people want a relationship with your brand by bringing in the emotional side of your customers' needs and/or expectations.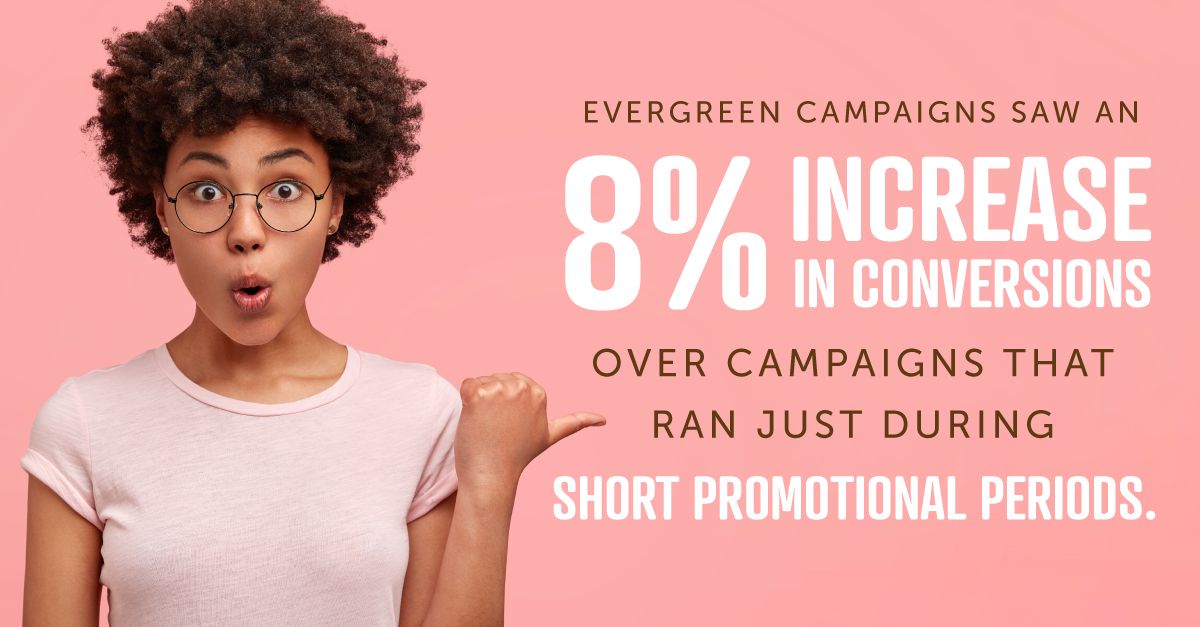 Maintain authenticity by being consistent

Great messaging is all about invoking emotions and guiding your customers along their journey by being empathetic to their needs. But you have to be consistent. If you're empathetic in your advertising message, landing page or website, but two weeks after someone converts you're no longer representing those same values, or in front of them at all, that consumer relationship you just worked so hard to build won't last.

One Genius Monkey e-commerce client with mid-month monthly promotions had originally started out by only running from mid-month to end-of-month when their promotions first came out. However, after some long-term testing we found that by running an evergreen campaign which continued to speak to their audience from beginning-of-month to mid-month until their next new promotion came out, our client was able to increase customer trust and, in turn, saw an 8% increase in conversions.

It's not only about creating an emotionally-intelligent message for your audience. It's also about making sure you carry that messaging sentiment long term. Otherwise, it comes off as inauthentic. For best results, make sure everything you convey as a brand is synced and aligned from the marketing message to the deliverable at the other end. If it doesn't permeate throughout your organization you're going to have a massive churn on the other side, and that's not what you want. Bring people in with a message that speaks to emotion and is cohesive with your brand as a whole.

Experiment with cross-channel delivery and retargeting

There's been a significant shift to digital in the past year. Streaming has skyrocketed and video is taking off in huge ways, and people are spending more time on their phones and devices than ever before. There are also big opportunities with OTT and CTV because you can reach consumers when they're in a relaxed environment where they may be more perceptive to brand messaging.

Video ads can be extremely powerful and engaging. A picture might say a thousand words, but a video can say a thousand words, out loud, backwards, in full color, or whatever you can dream up. So consumers can naturally be more intrigued by video ads and savvy marketers work hard to make sure they give them one. Or two. Or thirty.

Video is great, especially when paired with other programmatic elements, such as display and native ads. Display ads can (and should) be used as a strong foundation throughout the funnel. The channels you use to connect with audiences should compile a full suite of ways to communicate with the consumer using all forms of communication, such as body language to engage the audience. In fact, Genius Monkey clients have seen brand recognition lift as high as 17% in the first month of combining display and video tactics.

There are lots of great channel options for your digital ads, but if you're only delivering ads through one or two of them you're missing out on huge conversion potential. Using multiple channels in various ways creates a more complete, clear and compelling conversation than using only one. Having multiple channels and formats work in tandem together is how real campaign value can be achieved. This cross-channel omnichannel approach is able to grab more eyeballs at a greater frequency because it knows (and goes) where your consumers are, all the time, on multiple screens. This provides you that far more valuable and fuller, almost relational conversation with your audience.

With this approach you are also able to analyze cross-channel performance in a far more comprehensive way. You can see what each of your programmatic tactics are doing individually, but more importantly, collectively. This lets you see what combination of strategies is actually working for your brand and your campaign objectives for even greater optimization. Based on what you see across the platforms, you can develop stronger strategies that work within different verticals in a more effective way.

And better yet? You can go back in and retarget your customers for even more conversion potential. Cross-channel and multi-channel testing should be part of just about every campaign because your customers are everywhere. An omnichannel approach gives you a full picture of what's going on so you can optimize and show your value in a more full and vivid color that builds on your relationship with your customers.
As the biggest driving force behind relevance, consumer needs and expectations must be attended to. It's non-negotiable. So before you do anything else, you must remember that your target audience isn't made of bots; it's made of people. Real people with real emotions and real desires. And It is those very emotions and desires that lead to conversions, so those are the prime factors you should keep in mind when building your next campaign. Your customers aren't bots, so don't treat them like such. Remember that they are in fact real people. Customize ads toward your audience and your audience will bring you more conversions. It's that simple. And if you have any questions on how to execute what seems like it should be so simple, but isn't always, we are here for you. Please feel free to reach out. We are real people too.