When the pandemic forced billions of people to stay home earlier this year, over-the-top (OTT) media skyrocketed as consumers began streaming more video content than ever before. This wasn't entirely surprising, though.
With video streaming revenue expected to grow to $30.4 billion by 2024, OTT has been a marketing go-to for several years. But there's an often-overlooked OTT video platform that's held strong and steady despite the turbulence of 2020, and continues to climb even still: mobile video ads.
As more and more people steer away from linear and smart TV screens in favor of personal mobile device screens, it only makes sense that video ads should do the same. Move over, television. There's a new screen in town, and its name is Mobile.
Modern life moving to mobile
Advertisers generally think of OTT content as television watched via the internet on smart TVs and streaming devices such as Apple TV and Roku. But all too often, people forget that mobile devices, such as cell phones, display OTT content as well. Because of this, many advertisers fail to prioritize (or even include) mobile in their video ad mix, even though mobile continues to prove it's worth, year-after-year.
A recent study by one of Genius Monkey's OTT partners found that OTT consumers use their mobile devices for over six hours a day and watch at least two hours of mobile video in that time.
Conventional TV viewership has been steadily on the decline for the past several years as consumers now have tons of options beyond their traditional TV set. In fact, studies predict that U.S. streaming TV viewership could exceed traditional pay-TV viewership in the next five years, with 60 million households exclusively watching content via streaming services by 2025. Clearly, consumer video consumption no longer revolves around the TV set.
As more people continue to cut the cord in favor of streaming services, OTT is quickly becoming a mainstream delivery choice for streamed content. Whether at home on the couch or on the move, mobile is forging a name for itself as a significant stronghold in the OTT mix.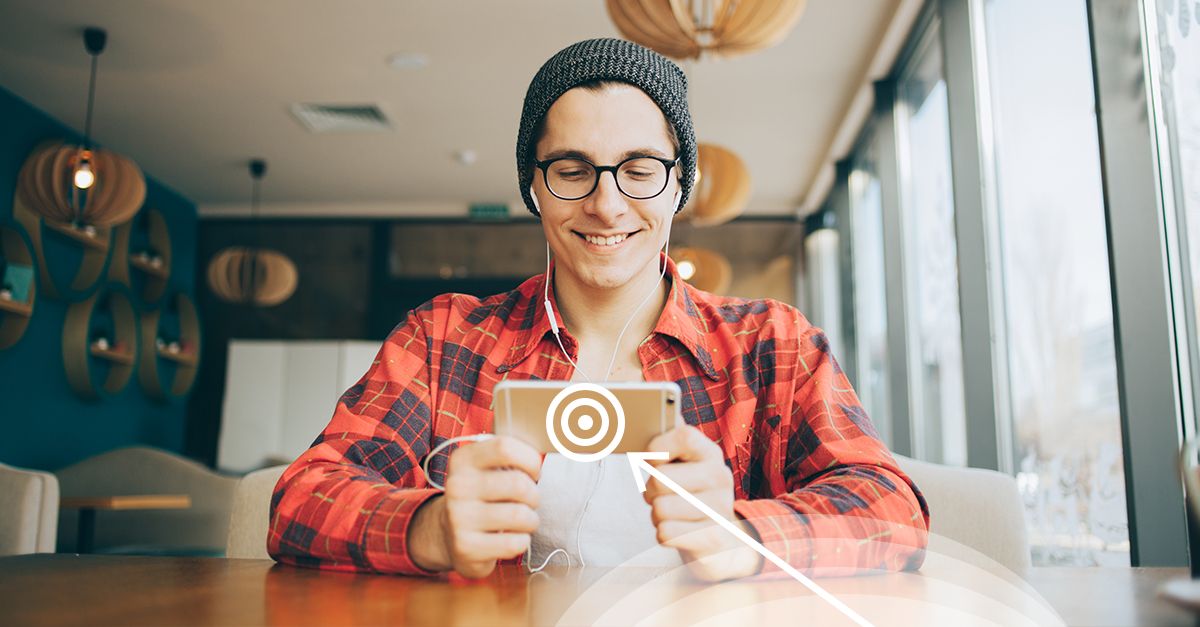 OTT is just as important on mobile
The benefits of OTT have long been touted, strongly driven by the power of video as a baseline format. The sight, sound, and motion of video ads offer a powerful platform to evoke feelings and educate or entertain consumers on an emotional level, making video one of the most effective and engaging marketing formats for advertising. But in a more practical sense, OTT has the added advantage of three key benefits:
Highly-targeted audience profiles
Proper and precise attribution tracking
Retargeting across channels
But there are distinct benefits to mobile OTT video ads, as well. When watching video content on a mobile device, consumers experience a one-to-one relationship where they're totally engaged. On top of this they have the ability to click on a mobile OTT ad where they wouldn't have been able to on a Connected TV ad. When added to the powerful advantages of OTT, this makes for a winning marketing combo. In fact, advertising-backed video on demand (AVOD) has seen a massive increase in recent months, seeing nearly 148% in growth! Because television has become such a powerful part of our society and culture, modern marketers can no longer afford to ignore mobile OTT ads as a driving engine of any video marketing success.
Going mobile with your ad mix
Mobile video ads offer the combination of precise audience targeting and proven attribution tracking that advertisers need to run powerful campaigns, while OTT ads are a highly-effective and personalized way to reach specific consumer demographics across multiple platforms. Together, they create a sure-fire delivery channel for both viewability and engagement.
If you haven't yet embraced and integrated mobile OTT videos in your ad mix, then now is a great time to start. Your digital marketing plan deserves to be seen, and mobile OTT ads can make that happen in a big way. So go ahead. Grab this opportunity and go mobile with your ad mix. Countless viewers are waiting.