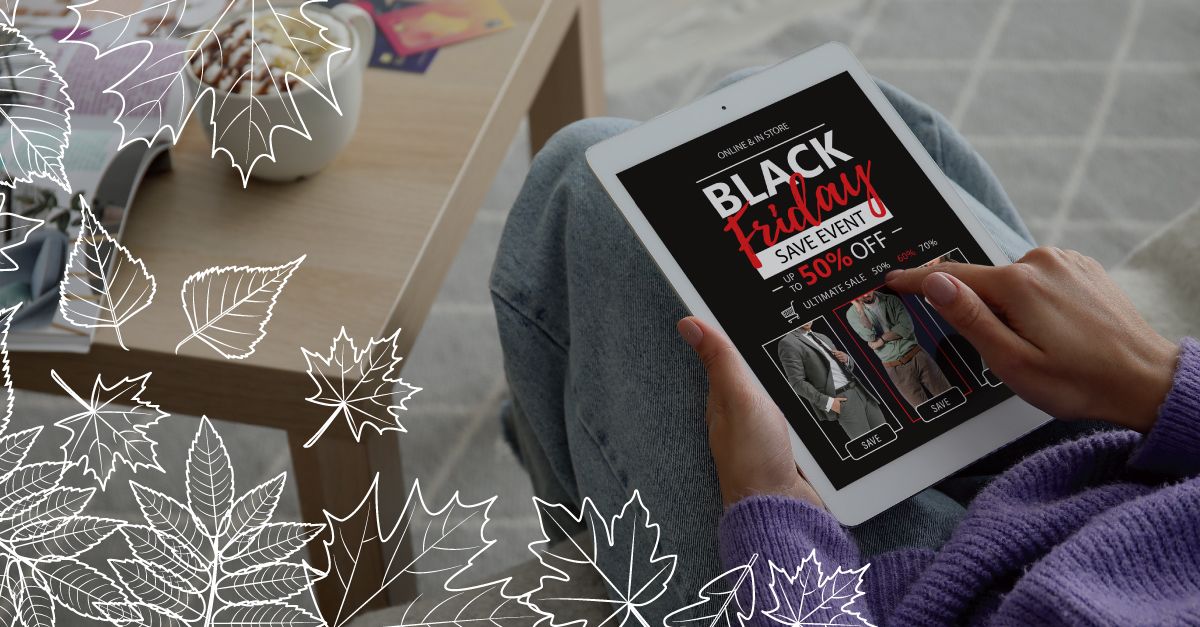 Thanksgiving is right around the corner, and it may be the best time for you to advertise.
Thanksgiving is about heartfelt moments with family, eating amazing food, and finally buying that thing you've always wanted. It's the sweet-spot holiday between Halloween and Christmas where consumers will be ready to buy.
This holiday is the optimal time to buy before Christmas time, which may be deemed "too late" for some customers. Here are some reasons we love this time of year and how you can make the most of it before it's gone.
The Macy's Thanksgiving Day Parade
Advertising has been around for centuries, and one of the biggest and best advertising traditions we know is the Macy's Thanksgiving Day Parade. In 2021, 25 million people tuned in to watch the Macy's Thanksgiving Day Parade. The first parade was in 1924 and was actually intended for Christmas deals, inspiring customers to shop early and get into the holiday spirit.
Now the 2.5-mile parade features dozens of balloons, bands, and show-stopping musical numbers. It's advertising at its best and brightest, with celebrities, commercials, and sponsorships galore.
Why Black Friday and Cyber Monday are So Hyped Up
If you aren't into watching oversized balloons in a parade, you may be interested in the shopping this time of year. We're talking about Black Friday and Cyber Monday.
The official days for these deals are Friday, November 25 through Monday, November 28th, but some retailers are promoting sales early—even as early as October. National Retail Foundation senior director Katherine Cullen shared with NBC that Black Friday has "turned into Black November, a month of doorbuster sales and deals that often spills over into October."
Thanksgiving used to be the start of the holidays, but now, Cullen said, "It's almost more of a halfway point. By late October or early November, consumers and retailers are in holiday mode."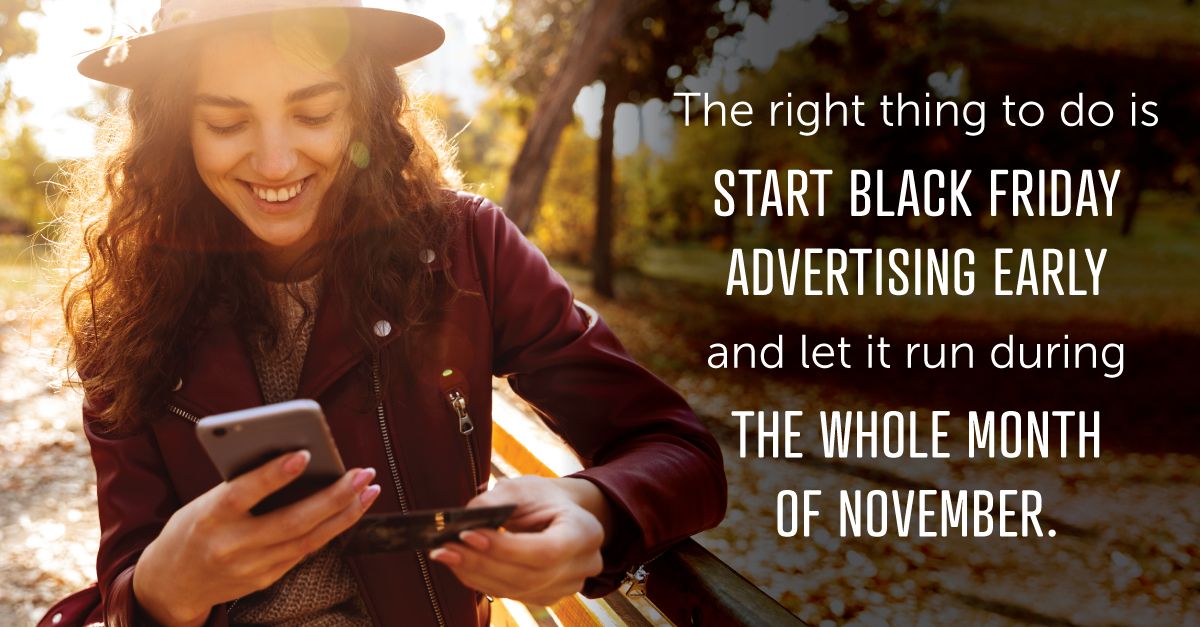 How to Advertise Around Black Friday
Genius Monkey COO Travis Champ said that many people tend to wait until the last minute to advertise for Black Friday and Cyber Monday, which is a mistake because there's so much online "noise" during this time to compete against.
"We see people trying to change out creatives the Monday of Thanksgiving week to advertise for Black Friday," Champ said, "but that only leaves 3-4 days of advertising. The right thing to do is start Black Friday advertising early and let it run during the whole month of November. If you only run these promotional ads the week of Thanksgiving when EVERYONE is advertising, it will be difficult to get noticed, and the effectiveness of this spend will be diminished. Like many aspects of programmatic, we suggest starting early to grow the awareness."
Holiday Marketing Strategies You Can Use
Hootsuite released 19 Black Friday Marketing Strategies that will boost your business. Here are a few strategies you could use:
Create urgency without using scare tactics
Customers will be more likely to act if they know something is selling fast or if items are hot commodities. Instead of scaring customers, try rewarding those who act early with an early-bird special or an offer that only lasts 24 hours.
Use hashtags and optimize your site for search engines
Try using #blackfridayshopping or #blackfridaydeals in your posts, and make sure your site is SEO-strong and mobile-friendly for those shopping on their phones this year.
Don't forget the customer after Black Friday
Even if you sell out on Black Friday, you want to play the long game with your customers. According to Hootsuite, "a customer's value to your brand grows over time. You want to turn those one-off purchasers into loyal, lifelong customers. Follow up by sending a quick thank-you email, a customer service survey, or by asking for feedback on their experience."
Rethink Your Strategy
If your marketing efforts have always produced the same results, it's time to expand your strategy and include programmatic marketing if you haven't already done so.
We understand many businesses may not be ready to fully jump into holiday marketing. Instead, focus on next year's strategy right now and make some changes to your game plan. That way, by the beginning of next year, you won't be scrambling to think of fresh ideas.
If you want a strategizing partner and someone who can find places you can improve, turn to the team at Genius Monkey.