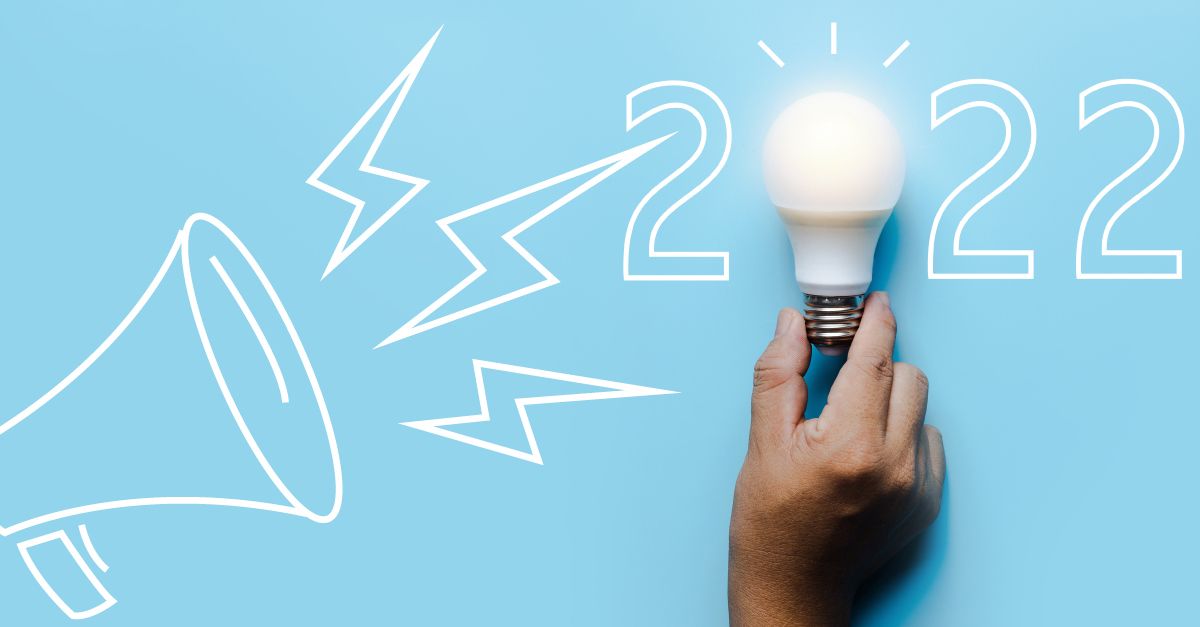 Last year, the pandemic turned the world upside down, and it's not over yet. Marketing shifted, with brands trying new tactics to reach those staying home. Even now, digital changes happen unexpectedly, as new apps pop up, new trends appear, and new marketing strategies take hold.
There's never been a greater need for marketing professionals to be flexible or ready to pivot at any moment. The key to success is planning for what's ahead. No one is sure what to expect in 2022, but we can identify trends that are on the horizon and what you should keep or let go of as you bring your marketing into the new year.
Marketing Changes We Saw in 2021
Webinars + Zoom
According to a report by B2B Marketing Zone, 61% of marketers wanted to replace live events with webinars. The report states, "In the coming years, we expect an increased demand for marketing teams to be agile." This agility will come in handy as you navigate new options and opportunities for gathering and exchanging information. We do, however, expect that to start to slowly return to normal in 2022, as people have already shown a desire to get 'back to normal.'
The Rise of Video
Video is on the rise yet again, and the numbers don't lie. Here are just a few statistics about video content that you should take with you into next year:
55% view online videos daily while 78% of people watch online videos weekly (Social Media Week)

84% of people have been swayed to purchase something after watching a brand's video (Wyzowl)

86% of businesses use videos as a marketing tool (Wyzowl)
Marketing Trends We'll See More of in 2022
Virtual Assistants and AI
People may start to rely more heavily on virtual assistants and AI. The market value of voice search shopping will hit $40 billion by 2022, according to an article by Stefanini Group.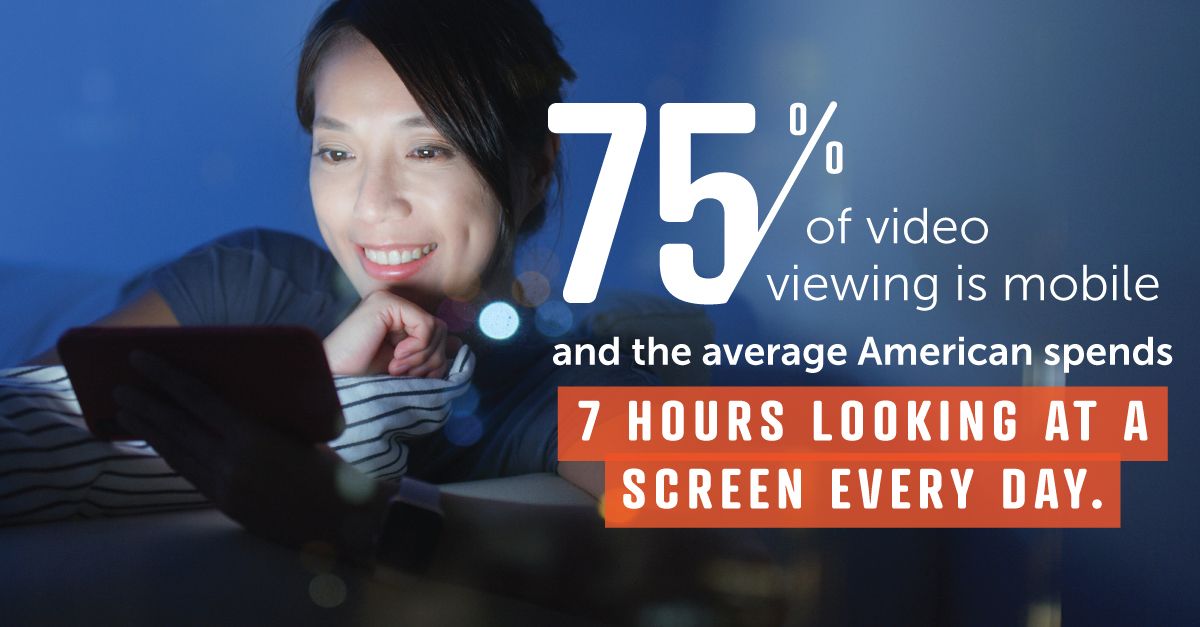 Mobile-First Marketing
More than 75% of video viewing is mobile, and the average American spends 7 hours looking at a screen every day. Mobile has become top priority for consumers and marketers alike. Ten years ago, you could find a crowded shopping mall with bustling kiosks and in-person shopping. Today, with the click of a button, you can order groceries, pay a bill, and watch a funny video—all at the same time.
Streaming and the Push for Programmatic
It doesn't stop with mobile. Staying home is the new going out. As the pandemic hit the world, more and more people turned to their television screens for comfort, information, and relaxation. Programmatic is on the rise, and your ads should be reaching people in the right place at the right time. Genius Monkey has mastered the world of Over-the-Top and Connected TV marketing and knows the importance of timely, targeted ads.
Say Goodbye To These Marketing Trends
Being Too General in Your Targeting
Throw out the generic targeting; it's time to get specific with your marketing and turn to the people who know exactly how to do that: Genius Monkey.
Relying Only on Photos
Videos are needed more than ever and on the rise, and if you don't have videos in your marketing, you're already behind.
Hard-Selling Your Customers
Most people see between 5,000 and 10,000 ads a day. That's a lot of advertising being thrown at someone. Many potential customers put up a wall when brands pressure them to convert. Don't opt for the hard sell—instead, use emotional tactics and educational means to tell your customers why they need you. There's a greater need to be more "sincere and authentic towards consumers."
Genius Monkey's Plan for 2022
Genius Monkey is gearing up for a big year in 2022, in both marketing and company culture and values. Jeremy Hudgens, CRO of Genius Monkey, said that the main focus for 2022 will be continued growth driven by "increased momentum and advancement in how we use our own media and testing new ways to leverage that. We are very excited about the new ways we are discovering how we can measure and optimize for performance."
Hudgens continued: "We are continuing to work for greater insights to come, from what we know to be an extremely rich data source within our attribution reports and what those can be both at a micro- and a macro-level."
Here are some focus points for our marketing plan in the new year:
Growing our marketing algorithms and automation so it can work as a smarter, high-functioning machine that leads the industry and automates our client's marketing for them

Continue to transform the industry on how targeting will look moving forward without cookies in the future
Travis Champ, Genius Monkey COO, gave more insight on Genius Monkey goals for 2022. Genius Monkey will continue to lead and work with IAB, the regulatory group for all things digital media. "As we sit on multiple seats there," Champ said, "we want to have a strong voice in helping them head the way into a cookie-less future—helping the industry move targeting forward in a secure way."
In addition to helping with high-level targeting changes in the space, Champ stated, "I expect OTT/CTV and audio ads to continue to be on the rise in 2022. There are still empty commercial spots every time you watch a streaming service such as Youtube TV, showing how many more placements that need to be filled!"
On the company side, Genius Monkey employees are going to continue to work from home (WFH) while other companies return to the office. Champ said, "With remote work, we're looking at the future of business. It allows for adaptability in people's daily lives. More importantly, productivity is up and it has allowed our employees to have more time in their day and easier access to be able to serve their clients." The WFH setup has proven successful for Genius Monkey employees, who still collaborate daily and meet in person most weeks. Employees really appreciate this option, as it shows management is really in touch with changing work conditions.
Are You Ready for the New Year?
As you ring in the New Year, remember to save these tips for your own marketing plan. Explore mobile and video marketing, educate customers instead of pressuring them to buy, and put programmatic advertising into your marketing plan. Genius Monkey is the expert when it comes to programmatic, Over-the-Top, and Connected TV advertising.