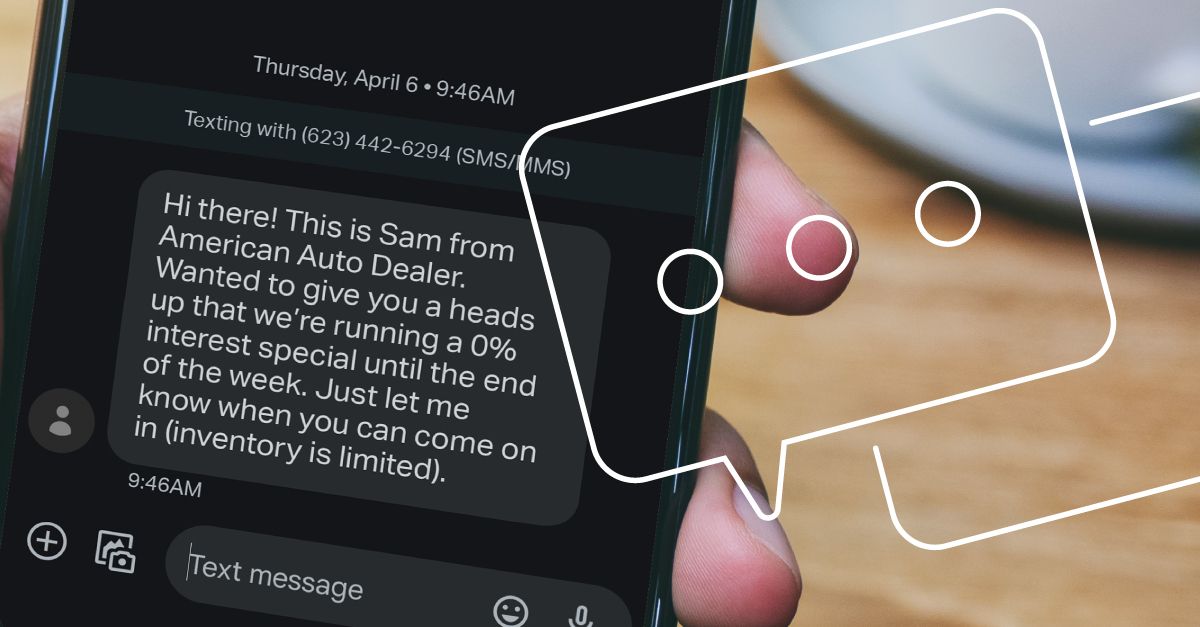 Spam calls: perhaps one of the few universal experiences that can finally unite humanity with our shared annoyance. Whether it takes the form of an email, a text, or a good ol' fashioned phone call, solicitous communication from companies is something we've come to expect in 21st-century America – but that might be about to change.
The Future of Spam-Based Text Marketing
Recently, the Federal Communications Commission (FCC) released their Report and Order on fraudulent text messages, requiring providers to block text messages that are "highly likely to be illegal". The stated intention is to "block scam text messages" that "can promote links to phishing websites… that can install malware on a consumer's phone".
That's all well and good, but another regulation was proposed: adding texts to the "Do-Not-Call" registry protections. This would prohibit multiple marketers from reaching out to consumers based on one original consent. On the surface, this feels like an absolute win; a crackdown like this can dramatically reduce the spam calls and texts we get. But, like everything else, there may be unintended consequences that can seriously hurt lots of legitimate businesses – even yours. This comes as a result of an industry that has been largely unregulated and certainly hasn't self-regulated at all.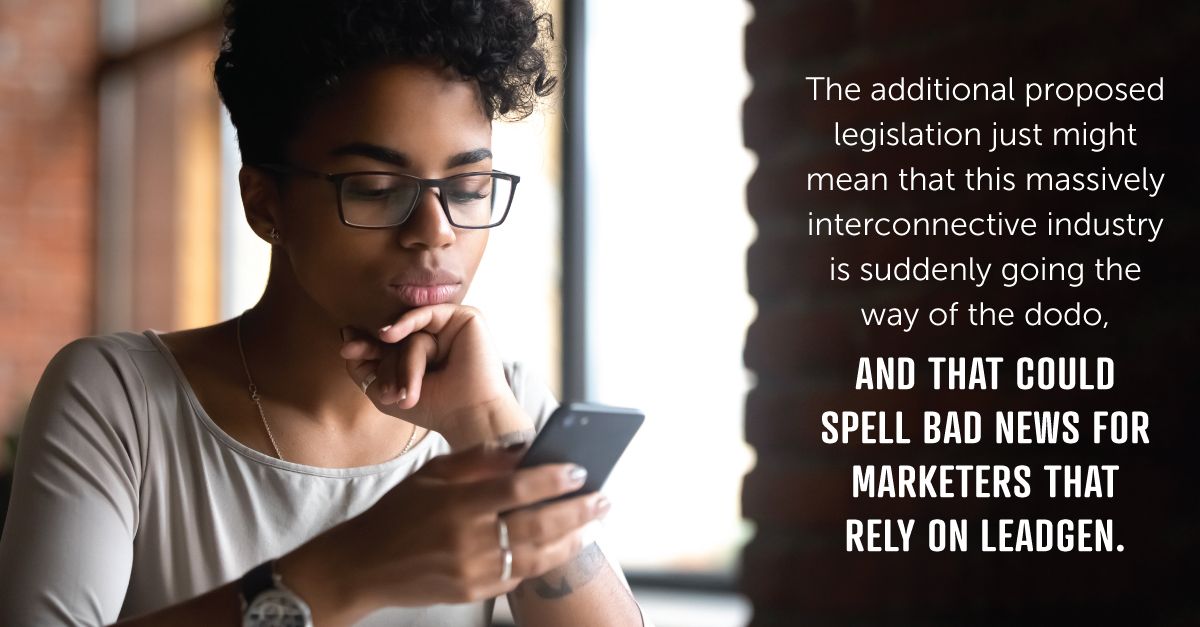 The Ugly Truth About Lead Gen Companies
Ask yourself: What is the ideal marketing strategy? At the conceptual level, it's simple: place your products in front of a consumer at exactly the right time. This is an ideal that businesses and marketers have been reaching for throughout the industry's existence, and the recent rise in programmatic advertising has made great strides in bringing us closer to it.
To properly get the message to the right audience, you need to know where they are; you need a lead. You can find them yourself, or you can go through a Lead Gen company. Such companies often depend on legal loopholes to get those leads to you, and you can never be sure what you're going to get. Dependance on an outside entity has always been a calculated risk, and the risk might have just gotten a lot higher for Lead Gen.
No one likes getting a bunch of dealership emails the moment you search for a car, but it can serve a valuable purpose in offering options to consumers and even promoting competition in the marketplace. The additional proposed legislation just might mean that this massively interconnective industry is suddenly going the way of the dodo, and that could spell bad news for marketers that rely on Lead Gen.
Find Real Audiences through Programmatic
Genius Monkey is not one of these. On this news, CRO Jeremy Hudgens said that Genius Monkey is "not really impacted by this news, as we don't play directly in these types of Lead Gen areas." As a programmatic advertising platform, however, "We work with a lot of companies that have been dependent upon lead generators at some level in order to fuel their business, and it's really quite sad because so many people have relied upon these for so long."
Will this move from the FCC make it harder for businesses to reach willing consumers if it is passed? Quite possibly, but as always, we must adapt to the market conditions. Hudgens offers a few key takeaways that your business needs to know:
You cannot solely rely on this kind of Lead Gen
Owning your lead pipeline and getting your branding in front of people with programmatic advertising and similar mediums will better position you in the driver's seat of your own success.
Take control
Make sure you have the power to engage your audience in the most respectful and direct way while keeping yourself safe from out-of-left-field moves like this. For instance, the programmatic industry has IAB and several other entities that have worked to self-regulate and keep the government out of this business. This gives you the freedom to create brand equity and provide a great service to your audience.
Don't overreach in your targeting
Mediums like programmatic get your message and offerings in front of people at the right time and in the right place without being intrusive or spending wastefully on the wrong audience.
Fully leverage these new technologies
Programmatic will help you find your audience and create messages that engage them best. Split testing, for instance, will give you more information to grow and dominate in your space. You may find other methods and messages you didn't know could work.
We hope the FCC will find a balanced approach for both the consumer and businesses that will limit the amount of intrusive marketing that Lead Gen companies create while still providing the ability for the industry to serve both buyers and sellers. The first steps have been taken, only time will tell where the next shoe will drop.