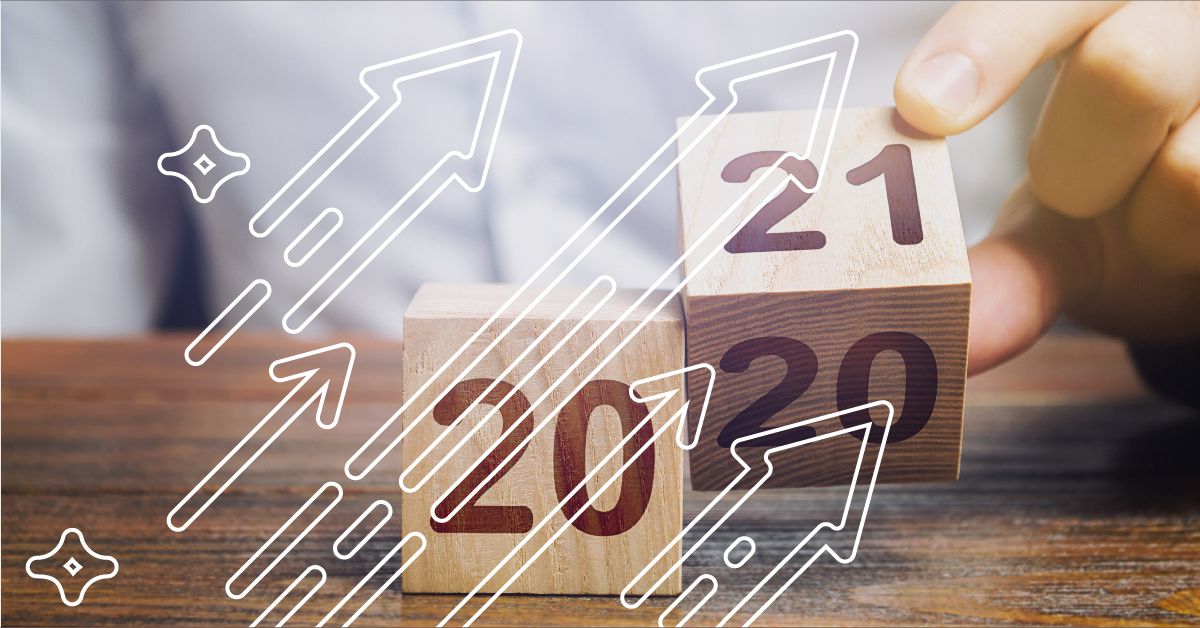 The year of 2020 has been a wild ride and it's still going strong. This year has thrown marketers from every industry for a loop when it comes to customer patterns and advertising predictability, and while much of what we've learned this year has come at a high cost, we've learned a plethora of lessons involving consumer behavior, trends and overall ad effectiveness–and savvy marketers are continuing to adapt their campaign strategies accordingly.
But one thing is indisputable: Programmatic ad spend is projected to outperform market expectations in 2021. And beyond.
Digital programmatic is here to stay
In the next few years, programmatic advertising is set to rise up as the primary method of media trading. By 2021, Zenith projects programmatic spending will reach $98 billion, becoming 68% of the world's digital media ad spend.
So it makes sense that ad budgets are expected to come back to life starting at the end of 2020. About 46% of marketers plan to add money back into the budget in the fourth quarter of 2020. About 80% of those who will add back money say it will be equal to or larger than their budget pre-COVID. Over 34% marketers also expect their budgets in 2021 to be larger than their pre-COVID budgets, and another 33% expect 2021 to be equal to 2020 pre-COVID.
So with budgets filling back up and digital advertising on the rise, how can businesses best prepare for what's in store in the coming months? We've gathered the most pivotal industry trends to consider as we close out the wild ride of 2020 and enter into a whole new world of advertising in 2021.
Top trends shaping up 2021
OTT and CTV advertising
The pandemic has driven the hyper growth of TV consumption, and thus ad spend. As consumers continue to "cut the cord" and move to online TV services (such as Amazon Prime, Hulu, YouTube TV and Netflix), OTT advertising has swiftly climbed to the top of the marketing food chain. Industry reports from eMarketer predict OTT ad spend to reach $9 billion by the end of 2020 with an increase of 28% year-over-year.
Many of our clients at Genius Monkey have already experienced the power of OTT ads and the results speak for themselves. In a recent case study, one of our higher education clients, Advanced Training Institute, was able to improve their conversion timeline by 28.5% –simply by adding OTT to their ad mix!
As more and more OTT channels continue to emerge across the globe, results like these will become commonplace. Marketers looking to amp up their marketing efforts can't afford to ignore the power of supplementing with OTT. They're the perfect compliment to any ad campaign.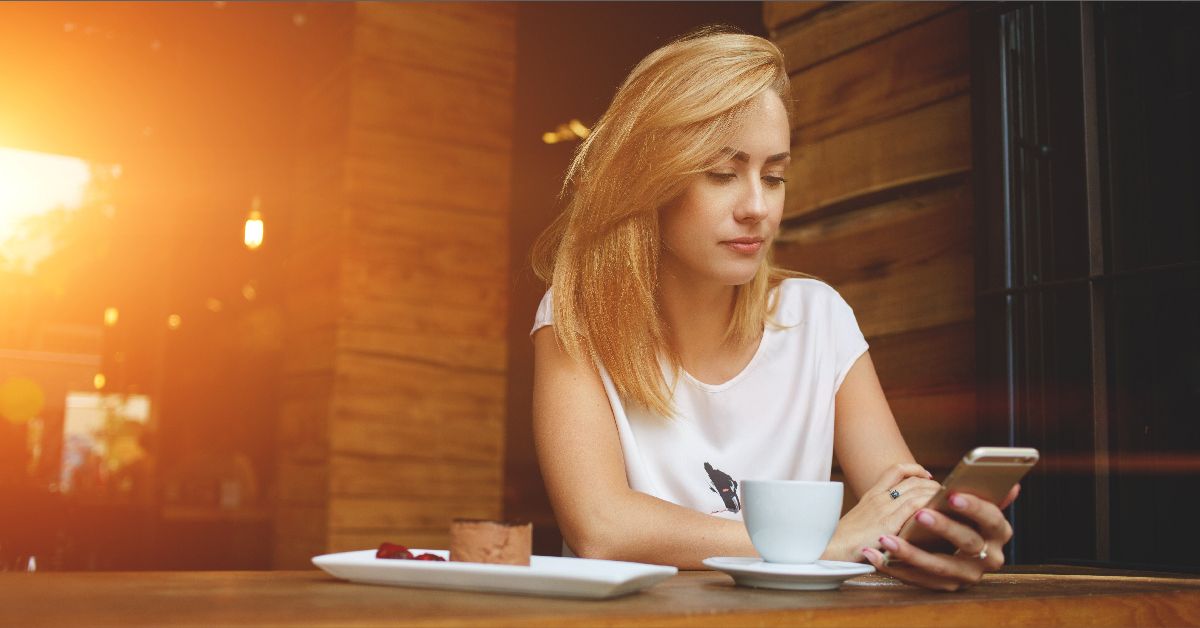 Mobile Ads and Optimization
In an effort to meet new emerging customer needs, companies can benefit from enhancing and adapting any of their existing apps and technology. Many people are, and will continue to be, engaging with digital channels on mobile devices so mobile ads are becoming a hot marketing opportunity.
According to Statista, there are more than 3 billion smartphone users worldwide and last year the mobile conversion rate for online shoppers in the U.S. was 1.53 percent. Clearly, all marketing efforts need to be optimized for mobile or you might be missing out on countless conversions.
Customer Personalization
Personalization will be a necessary feature for all consumer advertising in the future. Millennials and Gen-Zs are the two biggest buyer demographics, and they appreciate and expect all their brand interactions to be customized. So marketers will need to continue finding and adapting creative ways to customize various aspects of their conversion funnels as we head into 2021. Here are a few stats to support why personalization can't be overlooked:
90% of leading marketers say personalization "significantly" contributes to business profitability
36% of shoppers want more or better personalization
84% of customers consider being treated like a person an important requirement when building brand trust and loyalty
In response to such numbers, programmatic customization is increasing and marketers across the globe are climbing aboard the programmatic gravy train. Building digital experiences tailored to specific personas will be an expectation, not a bonus, for consumers as we move into the future. Advertisers who wish to keep up with personalization will have the ability to do just that through strengthening their programmatic ad plans.
Video and Audio Ads
If there's one media format that takes the trophy for most popular and effective, it's video ads. Consumers and advertisers both love videos because no other ad formats can evoke the same kind of emotional appeal and relatability. The numbers speak for themselves:
75% of US consumers regularly use social media to watch video
YouTube video engagement and views are at an all-time high, with YouTubers seeing a boost of 20-30%
YouTube is actually the world's second-largest search engine
Nearly 60 billion U.S. users access YouTube everyday
But video isn't the only bright star in media formats. Audio ads are picking up speed as well. When it comes to ad spend, audio ads are emerging as one of the most cost-effective mediums available in our current market.
In fact, Genius Monkey clients have run audio campaigns with a lower cost per conversion than their other campaigns with us (such as display, video and OTT). Some of our university clients have even seen audio cost per conversions less than $5.00!
And podcast and audio programmatic advertising is still growing significantly. Programmatic podcast advertising will be up dramatically somewhere between 130% to 140% by the end of 2020–and programmatic is expected to grow at a faster rate than total podcast advertising! Video ads and audio ads a must-have for future programmatic campaigns. They're here to stay…in a big way.
Ad Technology
Precision is everything. So the use of Artificial Intelligence in programmatic advertising will continue to rise because it provides a mountain of data that helps target the right people at the right time, on the right channel and device with the right message. This is what makes AI vital for all marketing strategies.
And by 2024, the use of 5G technology is expected to grow to 1.4 billion users, which will give programmatic advertising a large, healthy audience to run better interactive ads to across the globe…without any lag time or processing errors. The future of marketing is in the hands of smart ad technology.
Safety & Transparency
People won't buy from brands they don't trust so a crucial component for many forward-thinking brands has been the full digital transformation of their platform and the ethical management and use of first-party consumer data. To help build trust, brands must first build transparency into the way they operate customer journeys. Here are a few tips:
Disclose how you use data in an understandable way that users can't miss it
Review default data settings to make sure you're in compliance with both regulations and best practices
Invest in secure systems and software vendors that have reliable reputations and high standards regarding data security
Tried-and-true programmatic platforms, such as Genius Monkey, won't face a hard time with any new privacy or safety measures because we gather our consumer targeting data from a variety of concrete sources. Ad platforms that have primarily depended on third-party data sources all these years, however, will have to get creative and work a little harder to gain trust as we move into 2021 and beyond. Cleaner data means less information but more relevant targets. This is a good thing, however, as it creates mutual trust between brands and their customers. And with programmatic advertising, brands can reach customers who are more likely to make an informed decision, and move toward conversion.
Preparing for a new year of programmatic prowess
As we move into 2021, marketers will need to continue to adapt their approaches, especially when it comes to customer interaction. Putting people first in all advertising efforts in a way that protects consumer privacy and builds trust is certain to be the most important trend of the new year.
There's no doubt that COVID-19 has taken the global market by storm, but thanks to some of these unexpected changes, we now have a better outlook for digital ad spend than ever before. We're moving away from an age of passive consumers toward the age of active consumers. And that can only be a good thing–for everyone.
So really the biggest question for digital marketers to ponder as we head into the new year will be: How can you best adapt your approaches to create value and security for customers in an authentic and trustworthy way?