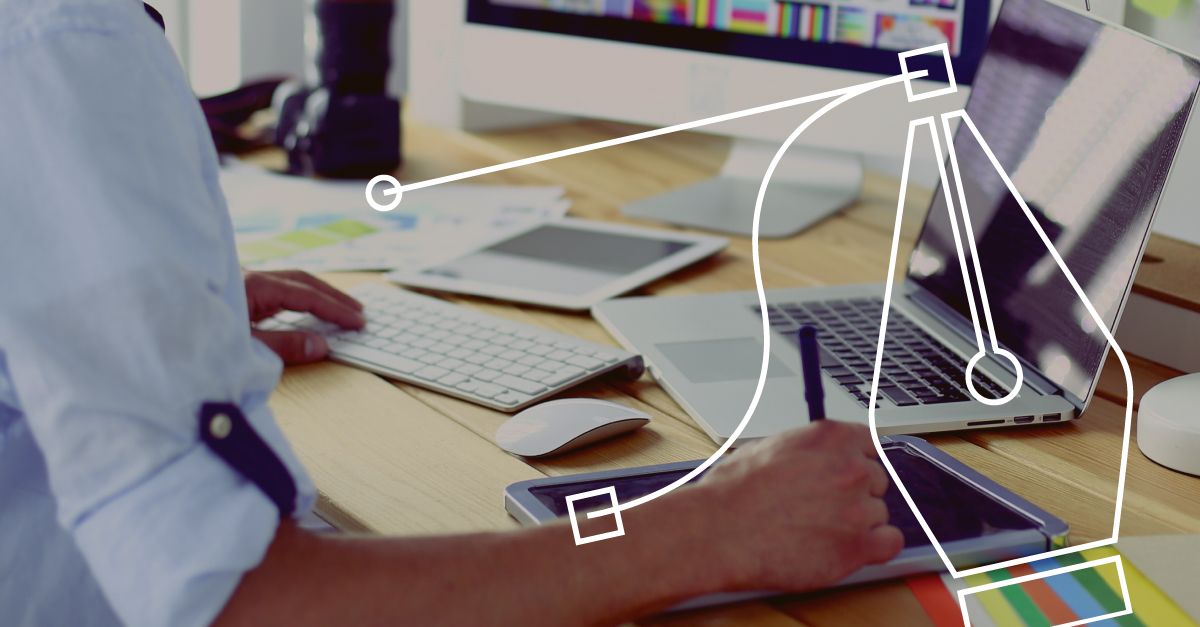 We sat down with our Creative Director at Genius Monkey, Damon Reine, and asked him about his work, design tips, advertising secrets, and more. Here's what he had to say:
Q: What does being creative director entail at Genius Monkey?
Damon: The day-to-day position entails managing and creating the visual and creative voice and personality of the company. We're an ad tech company—we don't have a product on the shelf—so it's important our consumers come to digest us through advertising, the website, social media, and more.
In addition to working on creative for our own offerings, we offer creative help for clients too. This is where we specialize in using data to help brands build efficient ads that will catch the eye of their consumer and lead to conversions. We strive to ensure consumers have brand confidence through that creative voice.
Q: What makes an advertisement go from good to great?
Damon: You have 3 key specific things you want in digital advertising, whether it's display, video, TV, or audio. It's a term I coined called "first-date advertising." You're:
Trying to leave a great impression about your company
Instilling a confidence in the consumer so that they have interest in you
Giving consumers just enough information and a unique selling proposition so that they'll want more information
A lot of bad-to-good advertising falls into the trap of, "For you to buy my product you need to know every great thing about me. I have to give you all this info because how can you resist me?" On a first date, you don't go into details about every past experience and every single hobby you're into; that's so much information to take in and it comes across as desperate or urgent. Great advertising makes the customer want to react and find out more information.
Q: What are design elements you have to keep in mind when working in this industry?
Damon: I tell designers and clients—every little nuance matters. Every bit of space is intentional—having no space is actually something in and of itself; it can create visual momentum for the eye to focus on something. Having one piece of great text, with nothing around it adds a sense of interest and intrigue. It's like a billboard on a freeway—with only three words, I'm going to remember those words when I drive by, but if there are four bullet points, two headlines, a website and email address, I won't remember anything.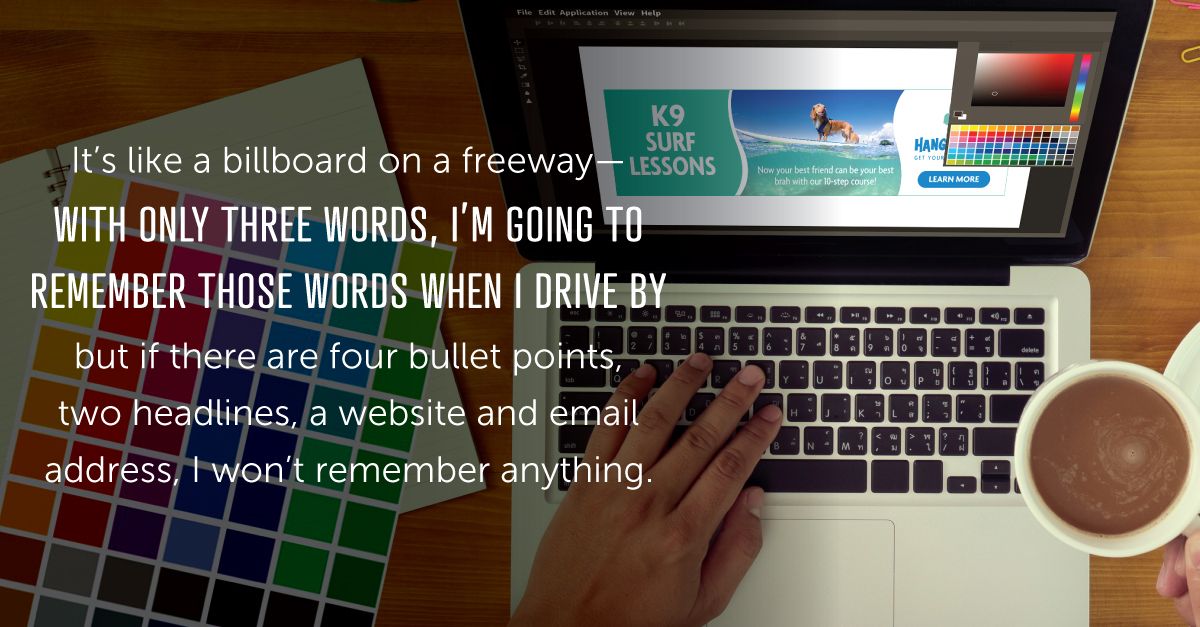 Q: In creative work, is it better for brands to try new design elements and trends, or should brands stick with traditional design and play it safe?
Damon: Trying too hard to be trendy is just as bad as staying behind. It's incredibly difficult to stay right on top of trends—you have to look for long-term worthwhile trends, what's going to last for a couple of years, not months. You won't be able to keep up with it.
Depending on the industry, you should always be trying to update and upgrade yourself. Being in the tech industry, about every 18 months there's a big jump in technology. And visually we have to do that ourselves too. Through our advertising, marketing, and our website, we have to show we are making some type of evolution in our product too. We highly encourage split testing new and different designs/elements for different audiences. Brands should always be testing to improve themselves long term.
Q: What advice would you give to someone updating their brand?
Damon: 1. Always compare yourself to your competitors and the space you are in. When Genius Monkey overhauled our brand in 2020, we went through extensive research of what our competitors are doing, what we've done in the past, etc. Some industries say, "Let's do what everyone is doing; let's do it all the same." But if you can separate yourself from competitors and do better than what they're doing, that's huge.
2. Know that there are layers of advertising. You're trying to get consumers further down the rabbit hole, and you need to design different ads to do just that. Very rarely will that very first ad make a sale. You've got to leave consumers with a visual comfort level and confidence in your company and make sure that voice is on track with how you want to represent yourself. And after you do come up with that design for each element of the sales funnel, don't be stuck on them. Test to see what works for each and be ready to evolve.
To learn more about Genius Monkey and what creative help we offer, visit our website.