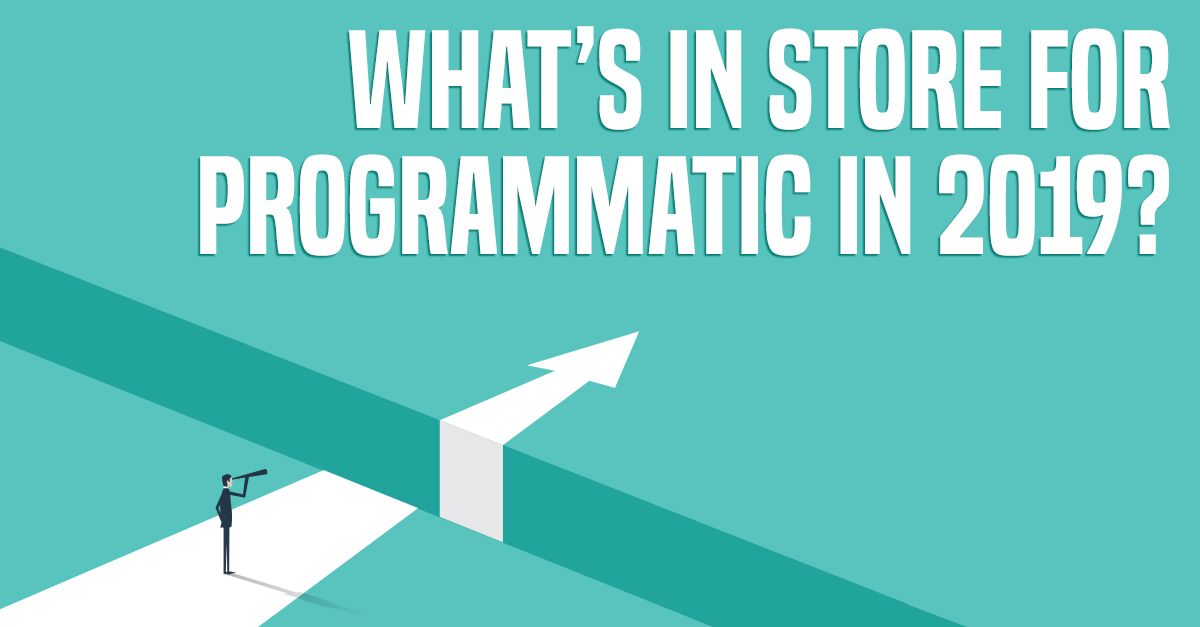 Now that we have turned the corner onto 2019 Street, Genius Monkey will take this time to reflect on the outstanding year we've had, and rev up for an even bigger, better year for the constant growth and improvement of the programmatic digital ecosystem!
According to recent research by Zenith Media, the boom of programmatic advertising will continue its momentum for years to come. As an example, they forecast these programmatic trends in 2019:
Ad spend in programmatic will continue to grow, realizing a 19% growth
The year's ad spend in programmatic will reach $84 billion
65% of global ad spend is slated to be traded programmatically
Mobile video ad-spending will continue its rein as being faster-growing than any other format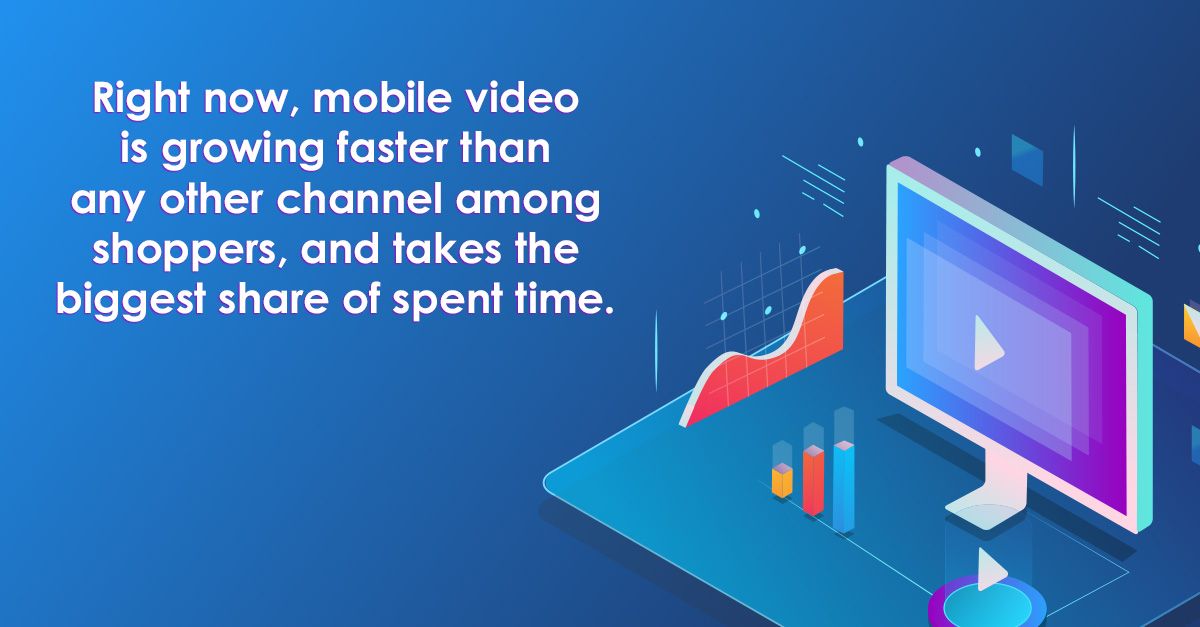 Video Will Remain the Top Media Buy Among All Ad Formats
Right now, mobile video is growing faster than any other channel among shoppers, and takes the biggest share of spent time. It's also rather obvious that those who watch video on their mobile devices are truly paying attention. Mobile video is also influencing and improving the consumer's path to conversion. This is why the mobile video ad spend is now growing faster than any other digital ad format, and the momentum is not going away any time soon.
In-App Will Continue its Domination
There has been a slow movement away from using mobile browsers to focus on a plethora of apps across various verticals. This preference towards in-app has forced advertisers' hands to move their ad spend more towards in-app advertising. This form of advertising offers marketers a better chance to target the right audience by using location data, device identifiers and improved user engagement because of improved in-app ad formats.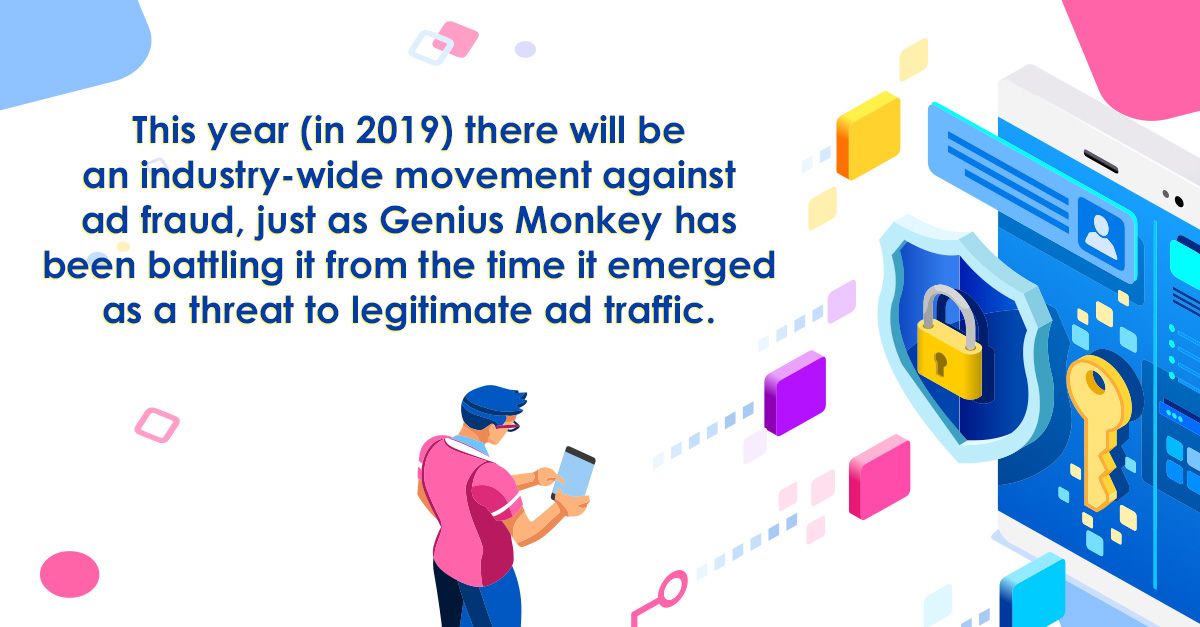 An Effort Throughout the Advertising Industry to Eliminate Ad Fraud
Genius Monkey has made great strides in its battle against ad fraud, to the point that we even published an article on how to eliminate ad fraud in Forbes.com. It is a daunting problem if you don't understand how to best fight it. Many advertisers and publishers are battling the issue by partnering with one or more third-party fraud detection companies. This year (in 2019) there will be an industry-wide movement against ad fraud, just as Genius Monkey has been battling it from the time it emerged as a threat to legitimate ad traffic. In fact, we have received the Trustworthy Accountability Group (TAG) certification and have been awarded the TAG Registered Seal. We were one of the earlier companies to earn the seal, as we are very vigilant about the trustworthiness in the ad industry.
Artificial Intelligence in Programmatic May Unlock Untapped Effectiveness
AI stands to help unlock new enlightenment about consumers' online behavior. It will also help optimize the auction process. With AI, based on deep-level data analytics, the bids can be modified and responded to in real-time. In addition, there are several other scenarios where AI will tap into the programmatic platform.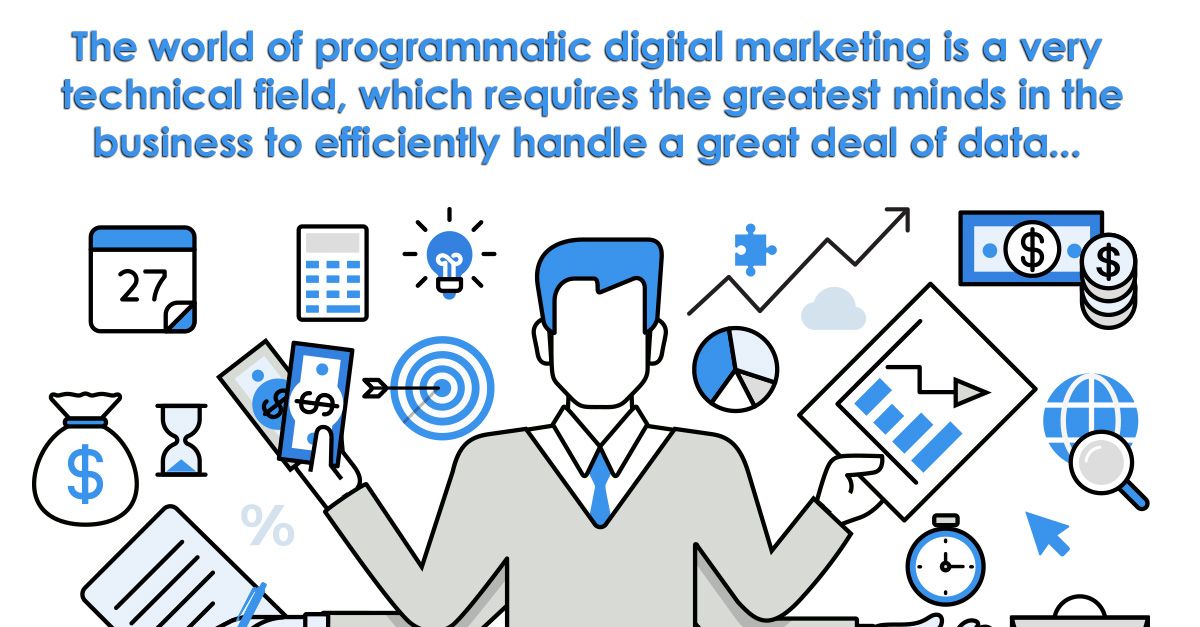 It Will be Difficult to Move Programmatic In-House
In order to move programmatic in-house, a company must have a continual investment plan to make sure that the company stays on top of any advancements in technology. They must also retain a pool of highly-skilled experts (or Genius Monkeys) to add the element of the "human touch" to oversee the process. The world of programmatic digital marketing is a very technical field, which requires the greatest minds in the business to efficiently handle a great deal of data–Terabytes of it, in real-time.
One of the simplest ways to manage and control your programmatic platform is to partner with a company like Genius Monkey, who has been specializing in programmatic and fraud prevention since it first made its entrance onto the scene more than a decade ago.