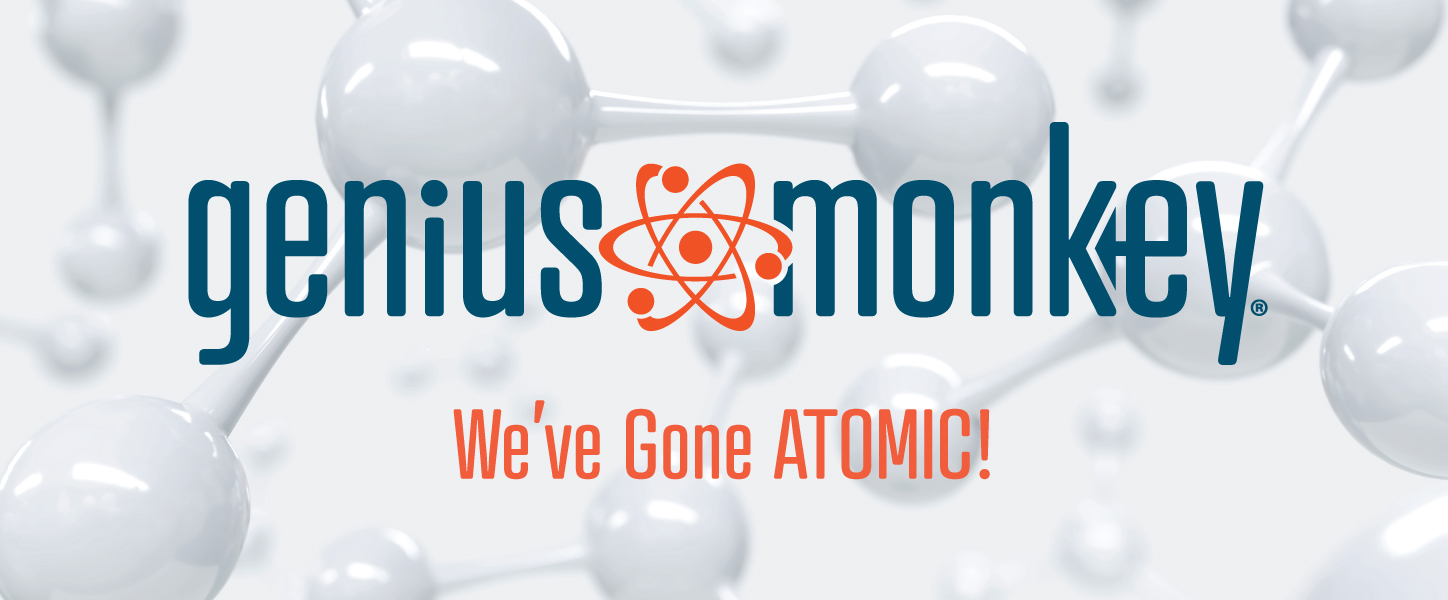 Introducing The New Genius Monkey Logo + Brand
Since 2009, the Genius Monkey brand has strived to represent a culture and relationship unique to the world of digital programmatic advertising. Now, we've taken a dose of evolution-inducing radiation and gone ATOMIC with our brand to exemplify where our company has been – and how we're progressing forward.

Wait, Is The Company Changing?
Nothing about our business operations will be changing. We're simply evolving our company visuals to better-match the ever-evolving core of our brand. We're continually branching out with more unique products and services in every line of advertising we work with, so we feel this logo rebrand more accurately represents who and what we are today. Our new look is simply a fresh reflection of the high standards and services we uphold as a company.
What It Represents

The Atom Icon - The main atom icon represents the cohesive energy, chemistry and movement of the Genius Monkey team and our programmatic marketing expertise.

Typography Refined - While still similar to our legacy Einstein logo (as we like to call it), this new typography is unique in its own way. It's clean and high-tech, but with potent character and movement.

EEEK EEEK A New Monkey - Of course Genius Monkey wouldn't be complete without a monkey peeking around every corner. Always watching, keeping us on our toes, so we never take ourselves (too) seriously.
It'S About Putting Humanity Before Technology
With all of its analytics, programmatic approach and automation, the world of digital advertising is still about people. Primates talking to primates. At Genius Monkey, our new imagery represents the important connection between advertiser and consumer, as well as our own approach with our client base.
Introducing Key Solutions
Not all industries and companies are the same. We've listened to you, our valuable client base, to find the level of service that works best for your needs. And in response, we've organized our Solutions into three easy categories: Business, Enterprise and Agency Solutions.

Clean, Modern And Fun

It takes a certain vibe and attitude to make our advertising lab run for our clients. With a solid foundation in technology and analytics, and eleven years as a pioneer in the industry, our programmatic platform adds a "splash of color" for that extra oomph.
But Wait, There'S More!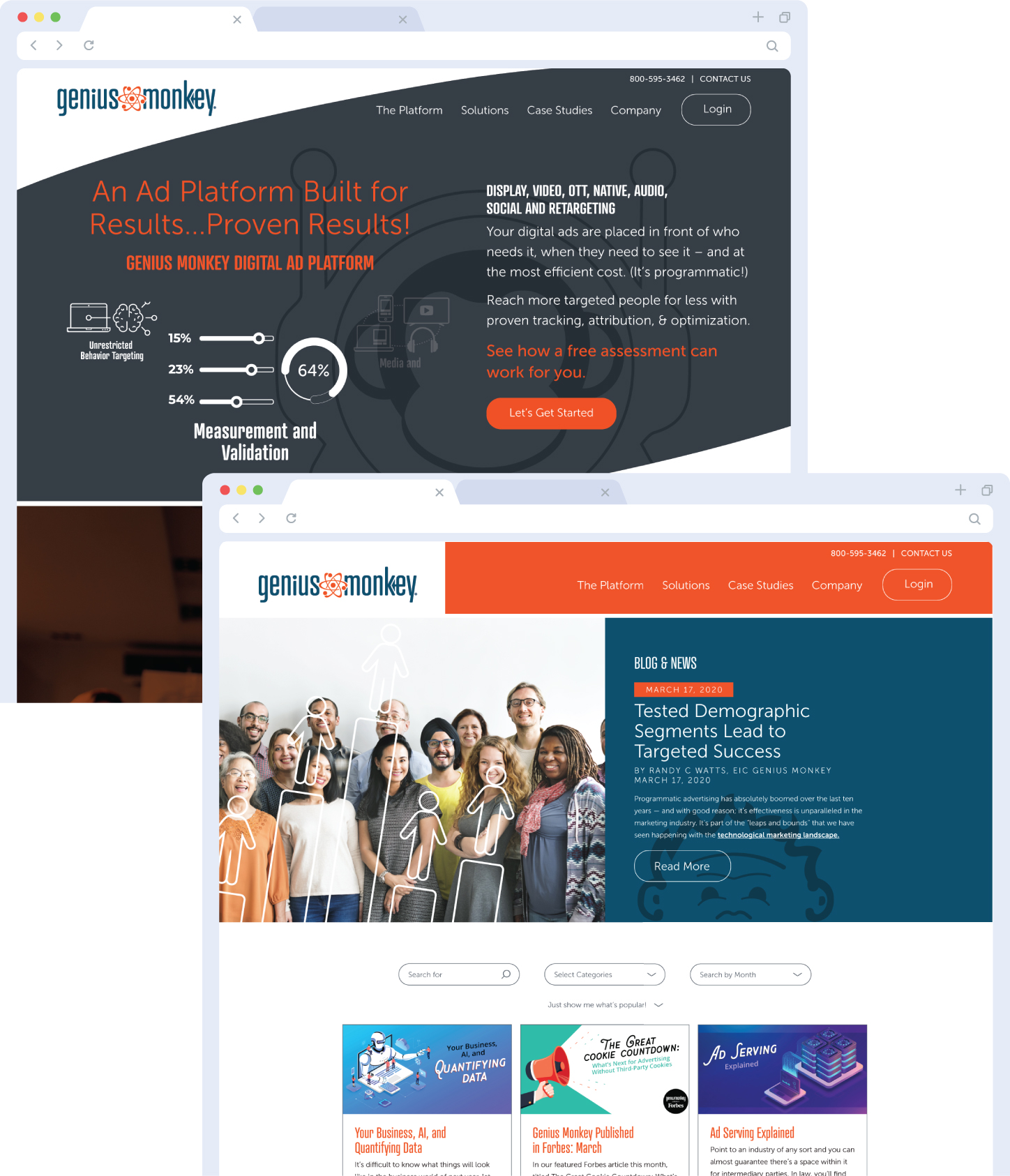 Before you can teach a primate to say "programmatic!" we'll be launching our new website. That's right. Our upcoming "Atomic Site" is the culmination of everything new and exciting growing at Genius Monkey. Check back soon for updates and progress.
Evolution In Action
In an ever-evolving world, the only constant is change, and the year of 2020 has ushered in a season of great change to almost every aspect of life. But with great change, comes a great opportunity to evolve. So that's exactly what we're doing. Welcome to the new look of Genius Monkey, evolved.