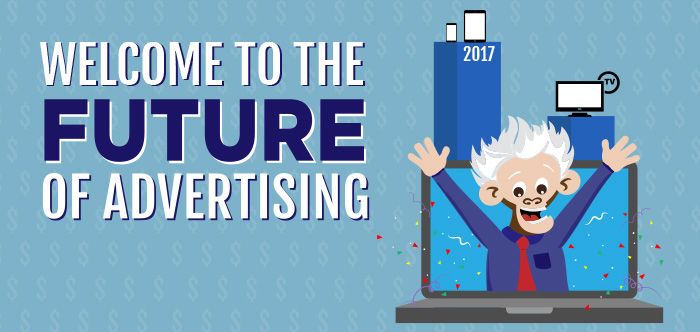 The advertising industry is constantly being turned upside down with the implementation of new technology. These new breakthroughs include virtual reality, social media and wearables.
Not only is technology changing, but the consumer behavior is also migrating towards these advancements, along with the entire advertising industry. As a case in point, this year (2017) digital advertising is expected to outperform television advertising for the very first time, bringing in $202 billion in the process. This is a good indication of the effectiveness of this new technology, and the changes that are taking place.
There is little doubt that the marketing landscape continues to advance, and with the swift advancements, some marketers are struggling to keep their heads above water. The brand marketers of today are continually facing what can be a difficult task of keeping abreast of the changes, and staying afloat in a sea of advancement.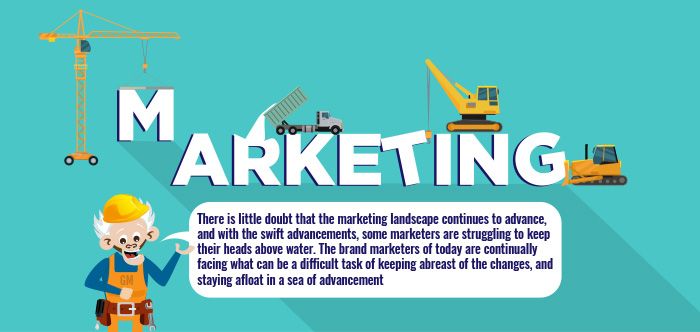 No longer viable are the traditional media strategies that were designed around skimpy branding budgets with a limited number of channels. If marketers don't have a clear path to follow through this heretofore-unexplored landscape, they can become lost in a maze of false data and illusory technology that makes no sense.
If you're in yesterday's advertising boat trying to catch up to today's technology ship, here is a list of three marketing trends that are not going anywhere soon, and are a must for companies to grasp, and comprehend. They are: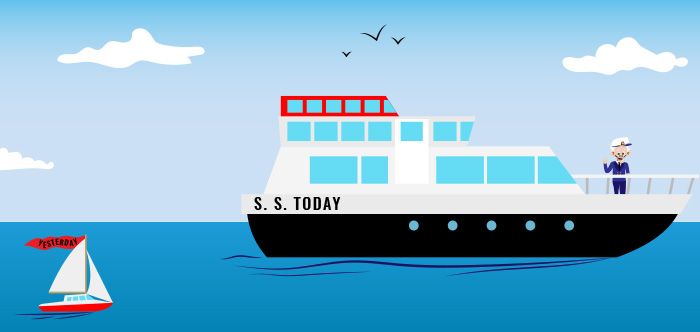 More Dynamic, Personalized Ads
The attention spans of today's consumers must be divided between more devices, formats and applications than ever before. It's only the ads that are relevant and engaging that will reach out and grab their attention.
Savvy marketers are able to engage their targeted audiences now by creating content that is designed to reach out to them in a specific fashion. Behavioral profiling technology enables marketers to personalize these messages to their targeted audience. This programmatic advertising is based on the consumers' browsing history, location, time of day, demographic profiles, and more.
Automatic Integration of Various Channels of Advertising
With the attention of consumers being divided between so many devices, their behaviors tend to become a bit more complicated. So, integrated strategies are being developed by advertisers and agencies that will provide ad sequences to users while they check their work email on desktops, watch movies on smart televisions, play games on tablets and post on their social sites with their smartphones. It is now possible for advertisers to identify and target consumers throughout the entire day, minute by minute.
Attribution Is a Must
No marketer can achieve success if they don't know whether or not their ad dollars are paying off. New technology allows them to track their entire journey to conversion. These data streams attribute proportional credit to all advertising touchpoints throughout the course of the journey to conversion, showing the performance and effectiveness of each channel. This enables multivariate testing, modifying along the way to create the most effective ad.
In order to make each of these trends a reality, advertisers must:
Create content that is designed for the formats that are in sync with the browsing behavior of your targeted audiences.
Utilize programmatic to its fullest to identify and profile your audience, allowing you to match your content to their interests and behaviors.
Automate your process of advertising as much as possible, configuring your platform so that channels communicate programmatically with one another in real-time. This will keep your channels from competing against each other. It also optimizes the efficiency of your ad placements.
Track where each and every advertising dollar is being spent, and gain a clear understanding of your sales funnel. Insist on performance reports that you can use to create a holistic attribution model that spans all of your channels.
ln Conclusion:
Regarding the future of advertising, there is little doubt amongst the experts that the industry will continue to change; even more in the upcoming decade than in the past ten years. Marketers must remain aware of, and practicing, these three tips, which will remain valid and relevant throughout the upgraded technology that lies on the horizon of the industry.
The advertisers that will be the most successful in this high-tech-driven future will be those that don't fear taking risks on new channels, systems and processes, and who keep their thumbs on the strong pulse of the newest advances.