Experts at eMarketer anticipate a 24% lift in adspend on digital video in 2017, boosting the total spending to $13 billion. In addition, 75% of that money will be transacted through programmatic means.1
In a study conducted by Yahoo, in conjunction with Ad Perceptions, 251 marketers and agencies were surveyed. What they learned from their findings were these four facts:
Personalization is Key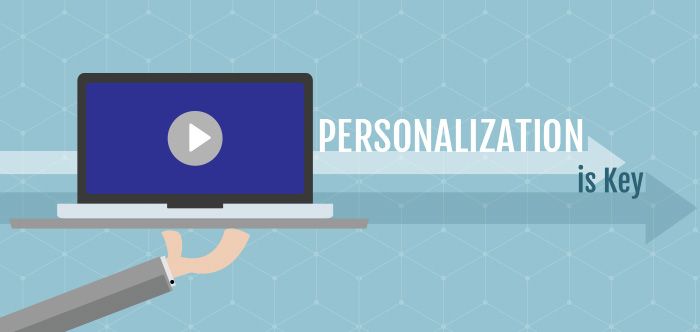 A decade ago, television was the way to go for marketers. But it was so impersonal. How many viewers ever thought that the television commercials were tailored just for them and their needs? Nobody, but if they did, they were wrong. But, over the last decade video has made its mark in the ad industry by reaching out to people on a personal and engaging level, and surpassing television by a very wide margin. Digital video ads make it possible for marketers to deliver personalized information that's relevant to the members of the targeted audience. These ads play an integral role in advertising platforms around the globe.
Digital Video is Outperforming Television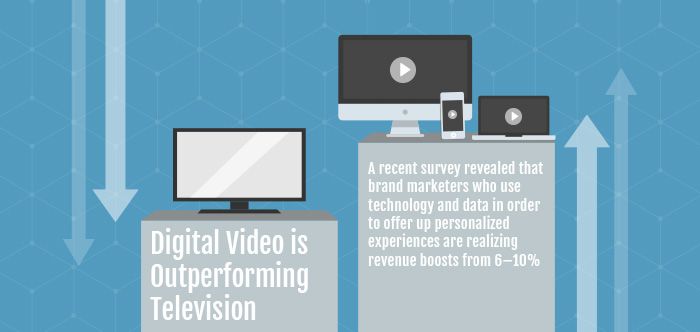 There has been a huge boost in the time users spend with connected devices over the recent few years, which has resulted in a consistent reduction in traditional television viewing. This is especially true with people that are younger than 35.2
One of the advantages of digital marketing is that advertisers can leverage the power of video, and the stories that it can tell, effectively reaching their targeted audience across all channels and devices. Needless to say, this paradigm shift is the cause of many ad dollars shifting over to digital. This is the story with every aspect of advertising; it's to meet the increasing expectations of the consumers of today, moving more in the direction of targeting, personalization and interactive content. According to the Boston Consulting Group, a recent survey revealed that brand marketers who use technology and data in order to offer up personalized experiences are realizing revenue boosts from 6-10%.
In short, the continual evolution of immersive digital video formats is causing a paradigm shift by converting viewing-behavior to an interactive experience, rather than just a passive pastime. Utilizing programmatic video technology mixed with optimization and proper attribution, brand marketers are starting to grasp the full potential of relevant, one-on-one video connections. In fact, a recent study by Ad Perceptions and Yahoo Advertiser revealed that 56% of advertisers rated the "targeting abilities" of programmatic as the top benefit of implementing digital video advertising. In addition, 77% of marketers were most impressed with the ability to leverage programmatic signals from online behavior as the frontrunner in increasing digital video adspend.3
Respondents from both brands and agencies ranked first-party and demographic data as the most valuable commodity in targeting strategies, followed by purchase and search data.
Emerging Mobile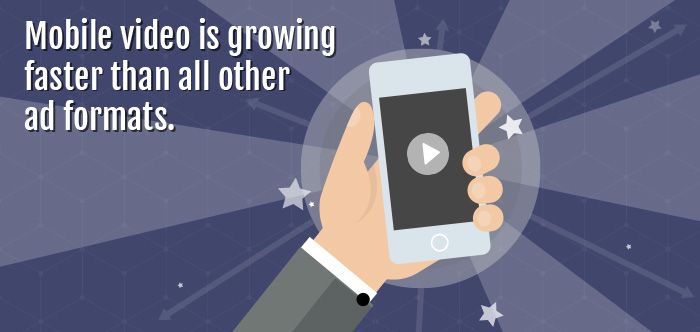 Mobile video is growing faster than all other ad formats. As it progresses, it's followed by more and more advanced technology and innovations. Some of these innovations are vertical video, programmatic native, and immersive 360/VR video ads. Mobile has steered the advertising field in a whole new direction; a direction that traditional advertisers never saw coming!
Marketers recognize that one of the biggest perks of video is the ability to reach such a massive audience. Recent data has revealed that there are more than 2.1 billion people that regularly watch videos, and 72% of them do so on their smartphones.4 It should come as no surprise that marketers are shifting their focus (and adspend) towards video ads.
Measurement is Essential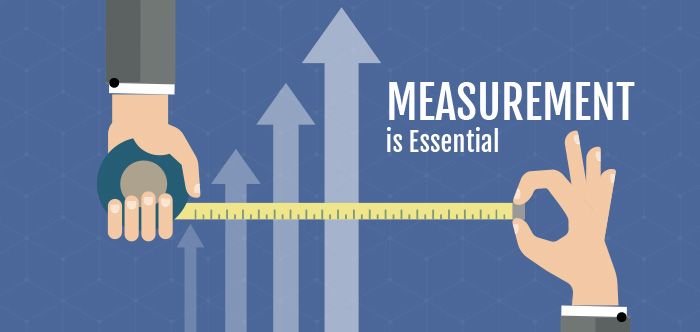 Just like anything else in life, marketers can't possibly know the effectiveness of a task unless the results are measured, and with today's technology, the consumer response to video ads is very measurable. In fact, three-quarters of senior advertising executives have indicated that it's the measurement that makes video advertising such an effective place to invest adspend.3
Measuring the results of mobile digital marketing isn't as simple as it used to be, as there are always gaps between the different channels, but that isn't a problem for savvy marketers who have evolved in their measurement and attribution strategies, as well as KPIs, to account for the growing mobile surge.
The bottom line is … in today's multi-screen environment, digital video has become an essential and effective component in a successful advertising platform. It creates more profound and personalized connections with shoppers—and buyers. This is no surprise, as video has always been an effective attention-grabbing medium, but once it's combined with the selective abilities of programmatic technology, it becomes priceless.
1 eMarketer, "US Digital Video Ad Spending, 2017-2021", Jan 2017
2 eMarketer, "Daily Time Spent with Select Connected TV Devices Among US Consumers, by Age, Aug 2016
3 Ad Perceptions, Yahoo Advertiser Study, Jan 2017
4 eMarketer, 2017 Mobile Stat Pack