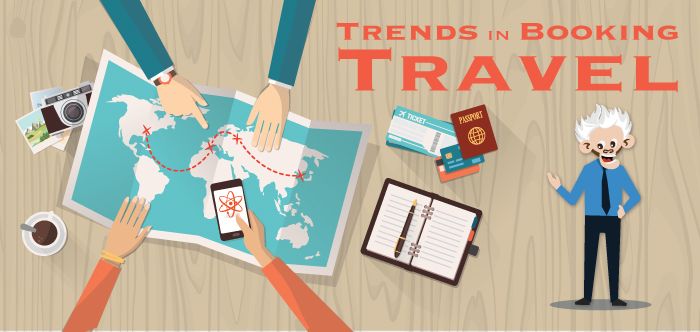 The impact that mobile advertising has on the landscape of advertising is growing exponentially, and no company in any industry should ignore the tracks that mobile ads are leaving in the sand. Here is what we ALL can learn from the travel industry: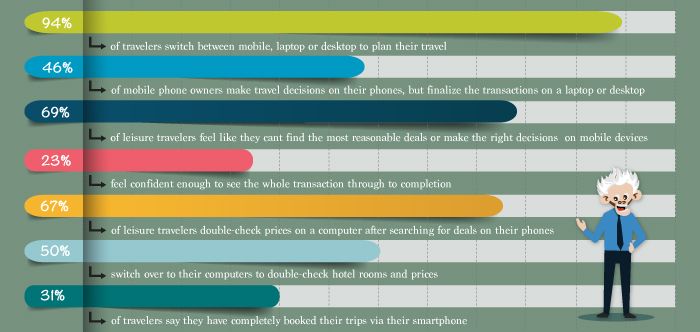 Google recently reported that when it comes to booking hotels, almost 50% of Google Hotel ads referrals are now coming from smartphones, indicating a continued growth by nearly 2.4 x year over year.
We've covered the importance of businesses "being there" in the critical decision-making moments for their mobile-toting customers (or potential customers), but is it easy for them to utilize your mobile site? Shoppers now turn to their smartphones to glean needed information about their imminent purchases. A clear understanding of this concept is imperative for advertisers who want to seize the opportunity and be present in the critical conversion moments that really count, and they should do all they can to make it easy for their customers to make the conversion.
These "let's-book-it" moments occur when shoppers commit to putting their money behind the decisions they've made. This is when the research begins, and this is when a business must be present and accounted for. These are when travelers that are ready to book usually pull the trigger and make the purchase. But is it easy enough for them to accomplish this on their smartphones?
Let's examine the typical decision-making journey of a real traveler. Meet Joseph. By analyzing his searches, clicks, webpage visits and video views, it can provide a picture of what the real "time-to-make-a-plan" moments look like. It allows us to see exactly how much of a role digital played in this particular (yet, typical) process.
Joseph is a father of two and husband of one. He travels for business, as well as pleasure. In the course of a five-month period, he planned business trips to Phoenix, AZ and Spokane, WA. In addition, during the same time period, he was searching for vacation ideas.
Here is a snapshot of the 700 digital travel touchpoints carried out by Joseph, who conducted 52 Google searches, researched 5 airlines and 8 hotels before booking anything.
The types and frequency of sites he visited were:
41% Google Maps
18% Flight Providers
14% Hotel Providers
10% Car Providers
7% Google Search
6% Online Travel Agency
2% Lifestyle
0.4% Social
With the widespread use of mobile, there must be assurances put into place to help the potential customers feel more at ease as they approach the final decision making. To do this, it's important to instill confidence in your mobile site users, and eliminate any concerns they may have about missing out on better deals by not being at their computer. Two ways of doing this are to allow shoppers to cancel without penalty, and provide a best-price-guarantee. This instantly puts them at ease, helping to alleviate the feeling they're missing out by not using the computer. Another important factor is to eliminate steps that must be taken to get the customers' transactions on the books. As an example, be sure that your site loads fast, otherwise the shoppers will impatiently go elsewhere. In fact, 52% of travelers with smartphones indicated that they would leave the site and switch to another one if it loads too slowly, and 45% would also switch if the site requires too many steps to get to their end goal.
Here are a few other steps to accomplish this reduction:
Incorporate a "one-click" functionality
Provide CTAs to help finish the transaction, such as a "click-to-call" option
Assist the traveler in filling out forms
Study your past mobile searches and your most popular content. In other words, anticipate their needs and make it easy on them.
While these tips are about marketing in the travel industry, they surely apply to all businesses that want to be there-when it counts. That's what we are all about at Genius Monkey; we make sure that your messages arrive at the right place and at the right time, going out to the right crowd during those critical touchpoint moments. That's one of the most beautiful features of a reliable digital programmatic platform.