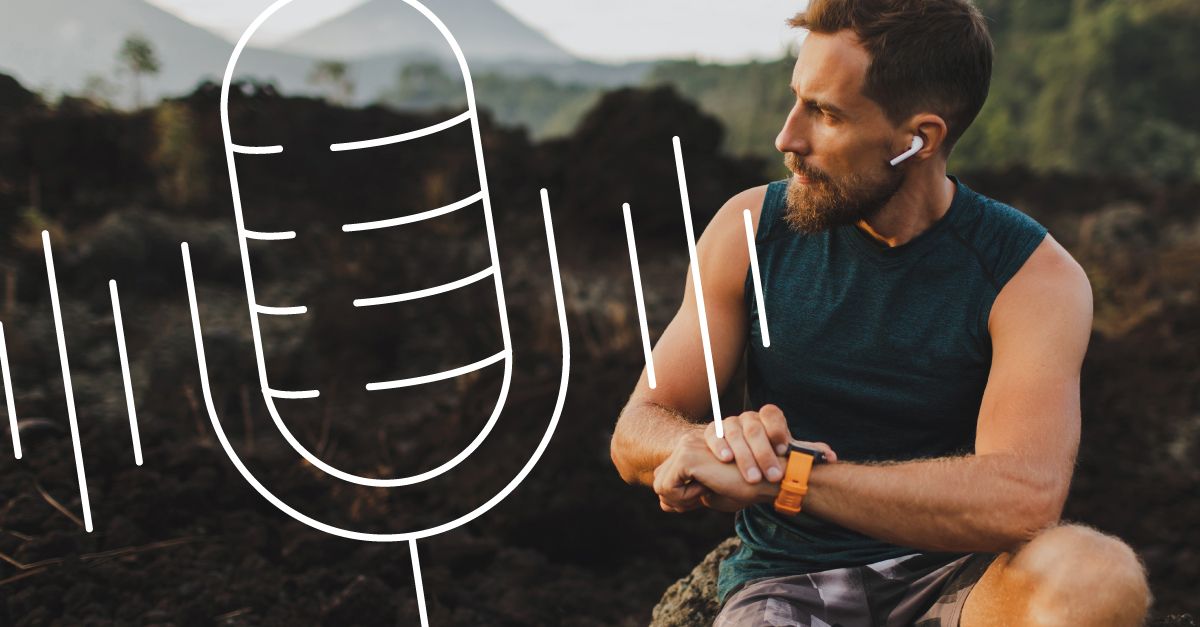 Podcasts have continued to skyrocket in 2022, hitting over $1 billion in ad revenue. According to a report by IAB and PricewaterhouseCoopers, podcasts are growing twice as fast as the internet advertising market as a whole.
Before recently, advertisers could only purchase audio directly through Pandora, iHeartRadio and Spotify, but there was no way to attribute lift or conversions in doing so. In the past two years, Genius Monkey has made it possible to track these via impression-level tracking from knowing when someone hears an ad and converts afterwards.
Audio is one of the most used channels in our daily lives. Whether you're driving to work and listening to the newest episode of Crime Junkies or going to the gym and listening to music, audio is versatile and always available. From moms who want to hear about the newest motherhood tips to sports fanatics who want to catch up on sports radio, there is truly something for everyone.
There are many key times throughout the day that your business or ad can be in front of the right audience with audio advertising.
The Power of Podcasts
According to AdExchanger, the IAB "predicts podcast ad revenue will top $2 billion this year and hit more than $4 billion by 2024." But why is podcasting so popular?
Forbes explained that a big change during the pandemic was the growth of audio, with audio becoming part of daily routines. Genius Monkey COO Travis Champ added, "People really restructured their lives during the pandemic, became more efficient, wanted to be more in-the-know of current events, and wanted to learn new things. Podcasts are the perfect way that busy people have found to do those things."
Forbes reaffirmed this by stating that "Weekly podcast listenership increased 17% since last year, and Spotify has experienced a 30% increase in ad-supported monthly active users since last year."
Audio can reach people at times and in places where visual ads cannot. This creates a stronger connection with consumers, which helps drive engagement and conversions.
Digital audio is engaging and often tells a story. Listeners can complete other tasks while listening to audio, whether it's household chores, projects, or long commutes. However, Edison Research reported that "70% of monthly podcast listeners don't do anything else while listening to a podcast."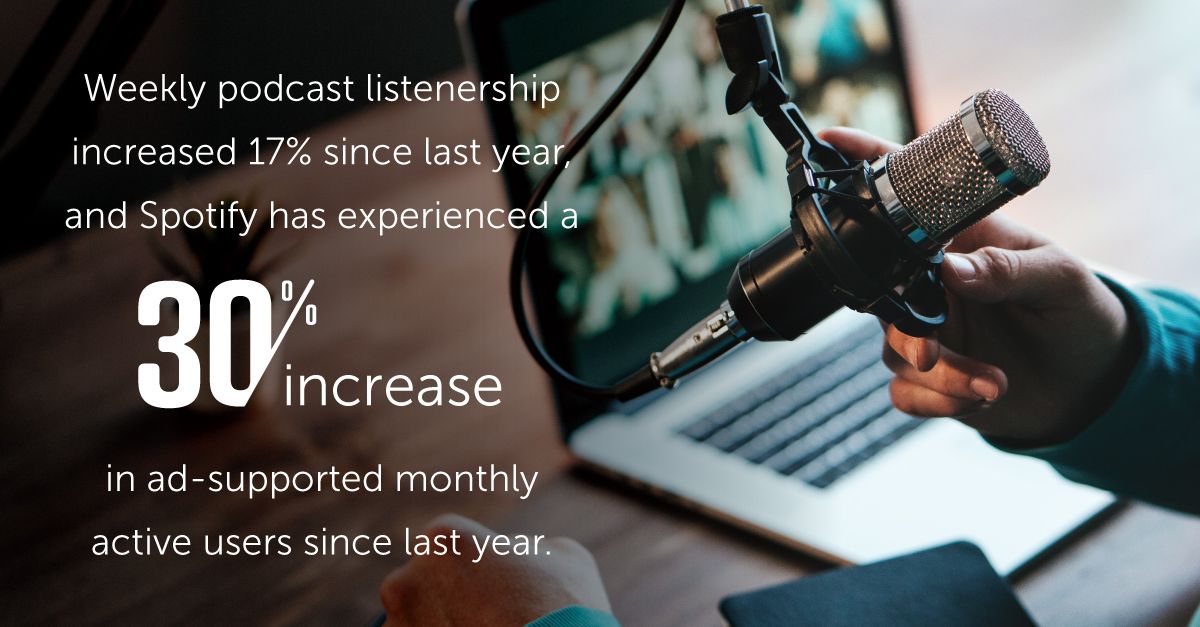 Genius Monkey Has Tuned Into Audio
All this talk of audio isn't new to us—we've been preaching the power of audio for a while, so we know how important it can be to your business. In our blog, "The Strength of Audio Ads in 2020," we wrote about the many benefits programmatic audio ads can offer, including these four main reasons to incorporate audio ads into your next campaign:
Simple and easy to track
Effective where other ads are not
Cost efficient
Impressive engagement rates
In our article, "Expand Your Reach With Audio Ads," we talk about the growing momentum of podcasts and audio advertising, citing that in 2021, an estimated 72% of U.S. adults are listening to digital audio every single month, making it a prime opportunity for marketers to reach new audiences via the airwaves.
Finally, we explain exactly how we track audio listeners in our blog titled, "Multitasking Gives Rise to Programmatic Audio." In that article, we write, "We can help take measurable actions on your audio campaign, with metrics like impressions and cost-per-click as well as actual conversions and KPI goals. We track from the impression to the conversion with full attribution. For example, if a listener is enjoying a Christmas song in July, a unique opportunity for a highly-targeted ad arises. Perhaps a listener has been tuned into the "Breakup Songs" Pandora station for the past 12 hours. Enter: Haagen-Dazs."
If you haven't been listening, here's what you should take away from all this audio talk—your business could be tapping into an entire new landscape of potential customers through audio advertising. Let Genius Monkey help you set up your audio campaign and set goals that we'll almost certainly outperform.
How to Target Your Audio Audience
If you're an advertiser, now is a great time to get ads in front of your perfect audience. With programmatic audio ads, you can find the right audience based on interests, demographics, geography, and more.
AdExchanger shares a good example of this targeting: "If a fashion brand buys an ad placement, the listener can be served an ad for swimsuits if they're in an area with warm weather, or an ad for gloves and scarves if they're listening in an area where the weather is cold."
You can jump into this niche targeting and personalization by following podcast categories and targeting your ideal audience based on what they're listening to.