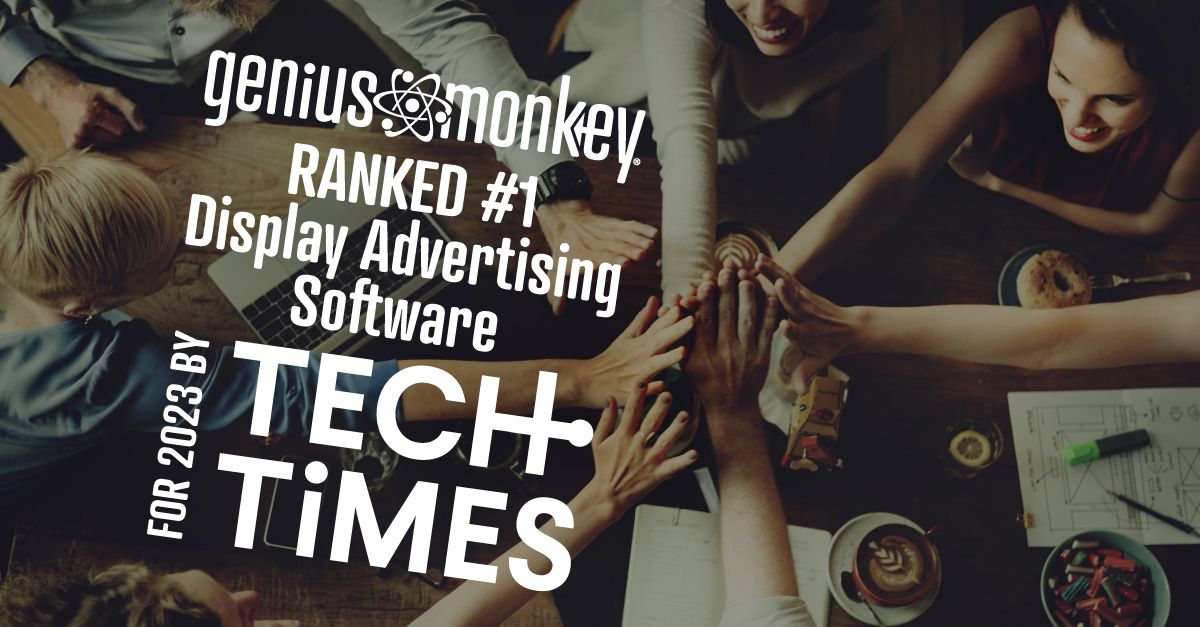 Tech Times is an editorial site that focuses on technology, business, and how they intersect and impact the market. In their mission to bring you the latest news in tech innovation, Tech Times recently took a look at the various players in the programmatic advertising space.
In a July 4th, 2023 article, Tech Times announced their rankings for the top 5 best display advertising software, which features some heavy hitters and familiar names. The list goes as follows:
Genius Monkey (woot woot!)
Adobe Advertising Cloud
Google Ad Manager
War Room
Smarty Ads
It's always exciting to get recognized, and we're excited to continue offering best-in-class programmatic to our users. Contact Genius Monkey today and see how we can evolve your digital advertising to the next level!