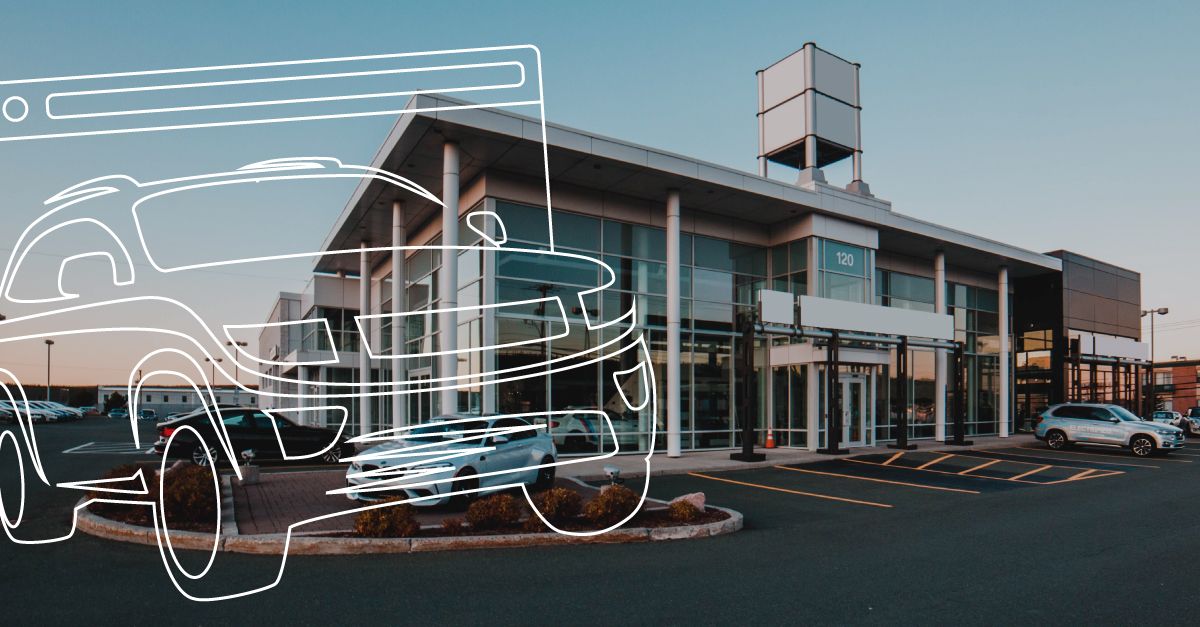 Supply-chain shortages can really frustrate the flow of business. In the past year, we've seen more shortages than ever. According to CNBC, the supply-chain blockages in the production system, "have affected a variety of sectors . . . ranging from shortages of electronics and autos to difficulties in the supplies of meat, medicines and household products." But shortages in the supply chain don't mean you have to sit and twiddle your thumbs.
Why Are Shortages Happening?
From food to health products, electronics and everything in between, these shortages can be attributed to any number of reasons, including but not limited to:
Ports shutting down from effects of pandemic
Consumer demand increasing
Lack of workers/equipment
Lack of space in warehouses
The automobile industry is one of the biggest industries to take a hit from the pandemic and other supply-chain shortage factors. Why can't we get our hands on cars?
One reason for automobile shortages or delays is because of the semiconductor chips that go in your car. Consumer Reports said that "almost every manufacturer has faced production delays and temporary shutdowns as they wait for the chips they need to finish building cars on the assembly line." In fact, this semiconductor shortage has affected just about any and all businesses that have a product with an electronic element to it. But that doesn't mean people are backing down. According to Google search data, there has been a 400% increase in the search term "cars to buy" and a 70% increase in the term "car prices." That means people are actively looking for cars.
What Marketers Should Be Doing Right Now
Let's take auto marketers as an example that can be applied to any industry. As auto dealers are suffering the most from supply chain issues, the demand for vehicles is up 400 percent. "Just because auto dealers may not have the inventory yet does not mean they should sit and wait," said Genius Monkey CEO Clint Ethington. Automobile dealers need to be taking advantage of the 400% increase in searches for new cars.
Ethington added, "Now is the time to capitalize on who will be buying from you."
Marketers need to adapt and market for the future instead of only focusing on the present. If you know that a certain product will be coming, you should market now, not the month that it arrives. It will usually take your buyer longer than 90 days to do their research and make a decision, so by the time they're ready to purchase, you'll be able to meet their needs and pull ahead of the competition. Not to mention, a large percentage of auto sales in 2021 were pre-orders 45+ days before the vehicle arrived at the lot. All the more reason to market earlier.
Real Examples from Car Buyers
According to Genius Monkey data, over 50% of auto buyers take more than 90 days to make a decision. This makes sense because the conversion cycle doesn't happen overnight, especially for larger purchases. This applies to more than just the automotive space, though. Our blog post, Tracking Takes Time, goes more in depth on this topic.
Genius Monkey found that auto advertisers that display offers within their ads have more than 30% lower cost per conversions, as well as a shorter sales cycle.
Take a look at an example with a real client of ours in the automotive industry. The left column shows what they were spending before Genius Monkey, and the right column shows what their new, lower cost looks like.
Before Genius Monkey, the client was paying:

After Genius Monkey: the client is now paying:

$5.81


per website user

$2.39


per website user

$3.41


per website session

$1.28


per website session

$124.35


per lead (form fill or call)

$71.27


per lead
That is a 54% decrease in cost per leads! Not only did their cost per lead go down, total leads increased significantly, as well. Instead of sitting around waiting for inventory, you can be analyzing your marketing strategy, taking advantage of the conversion cycle, and promoting to potential customers.
Making the Most of Your Time
As shortages ebb and flow, you can capitalize on this time by planning your marketing for when you receive inventory. You can revamp your website, marketing strategy, or deals. As consumers change the way they shop, you can change the way you advertise.
Cox Automotive reported that since the pandemic, 74% of customers use more digital tools for their retail needs. Most shoppers were open to a "fully online buying process," and 84% of dealers agree that customers want more of that process to move online.
Dylan Jones, a Chapman Chevrolet Sales Consultant in Arizona, said his dealership did experience shortages, but they found a solution. "We now have early access online to our incoming vehicles where customers can put a deposit down," Jones said. That early access link alerts customers to important dates in the production cycle, including dates when their vehicles will be ready. This digital shift and consumer demand to be more efficient is happening everywhere, in all verticals outside of automotive, demonstrating how marketers and businesses need to adapt and innovate.
Use this time to be preparing for what's to come instead of staring at the calendar, upset about shortages. You can fill this time by targeting the right customers—that's where we come in. Genius Monkey offers full programmatic advertising, allowing you to get the right ads in front of the right people.
Don't wait around for something to fall into your lap. Make something happen with Genius Monkey's help.