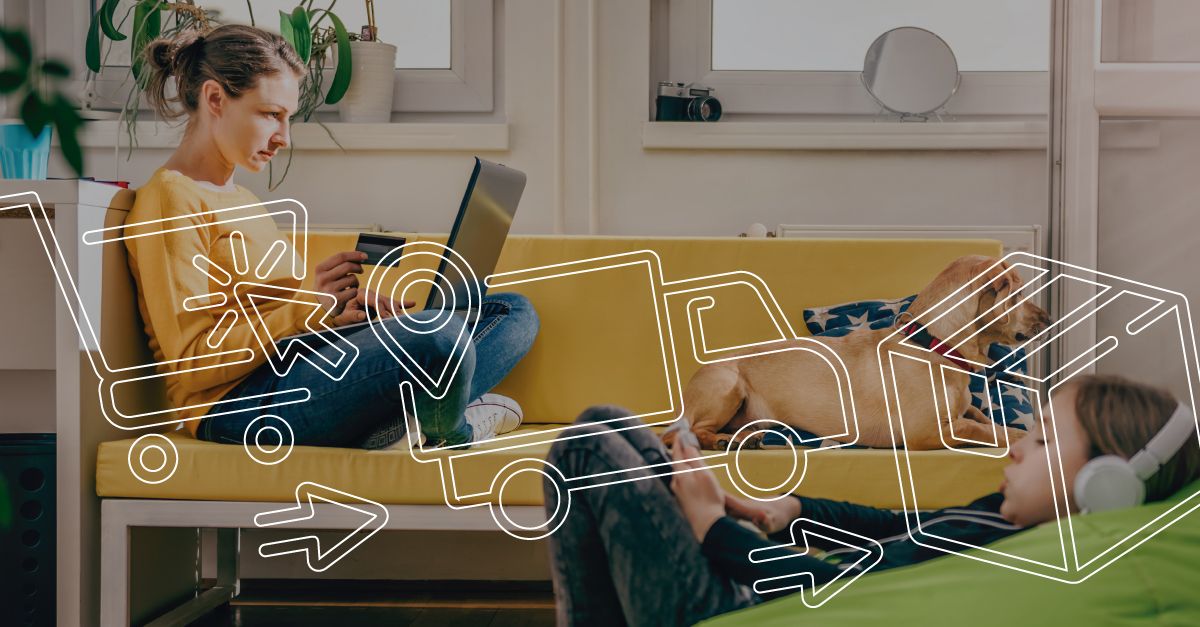 In 2020, not only did consumers change, but marketing tactics evolved as well. Video took off last year, virtual and remote customer experiences replaced more traditional shopping processes and new digital platforms emerged and swiftly grew in popularity––as did consumer expectations. All these alterations to the marketplace have kept advertisers on their toes, particularly when it comes to changes in consumer behavior. So what can marketers expect for the rest of 2021, and how can they adjust their ad strategies in order to better suit these new consumer behaviors and expectations? We've got a few tips and ideas to help point you in the right direction.
Emerging consumer trends in 2021
The evolution in consumer behavior over the past year has forced businesses to make changes in response. In order to remain relevant and viable in today's market, brands should keep their business and advertising strategies flexible to help expand their reach and better adapt to emerging customer behaviors. Here are a few key consumer behavior shifts that will continue to grow in 2021:
Adjust your sales models for future flexibility. You can do this by diving into creative new marketing strategies and upgrading your integration with digital resources and channels. Consider a flexible plan to be able to pivot your business model and re-prioritize both revenue and marketing goals.

Online and digital tools for generating leads. Tools such as digital product customization, virtual tours, online storefronts, e-commerce shopping and retargeting customers can go a long way in bringing in new customers. Digital business transactions are no longer considered simply a convenience or a perk by today's shoppers. Digital accessibility is considered an essential operating facet of businesses by modern customers. If they can't do business with you online, they might not do business with you at all.

Continue connecting with consumers. Use digital channels and continue to listen to the changing needs of your target audience. Customer expectations are higher than ever as we enter a new era of personalized customer service, but meeting their needs will cultivate more brand loyalty.

Don't forget about personal comfort. Consumers are more aware and accustomed to the idea of buying things online. For example, the auto industry now allows customers to test drive vehicles without even leaving their neighborhood and can even purchase cars from the comfort of home. These personalization tactics go a long way with today's consumers.

Focus on convenience. All the power and opportunity of storefronts can now be picked up curbside or delivered straight to your front door. Adjusting business operations to promote remote or virtual shopping experiences is a trustworthy way to connect with consumer needs by providing convenience and personal comfort.

Keep safety a central component. Clear changes in consumers' perception of health, safety and home have swept the marketplace, so your brand should as well. Touchless transactions, greater digitalization and user-friendly applications are becoming standard for many businesses as safety remains a top priority for consumers. Implementing such features into your business operations can go a long way toward building expansive trust with your target audience.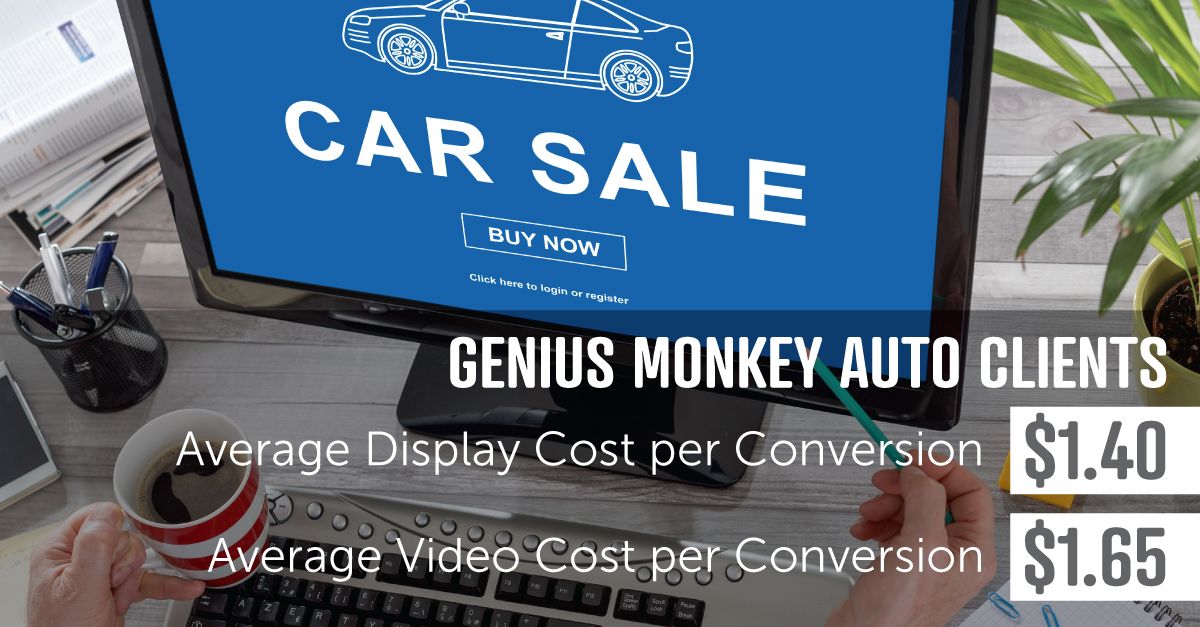 Adapting to consumer behavior, like a boss
Thriving in 2021 will mean providing customers with the best possible atmosphere, customer service, goods and services, and experiences–this is what the consumer of 2021 demands. A strong example of just how to shift your business operations to better suit today's changing consumer behaviors can be found in the auto industry, specifically. A few of our Genius Monkey clients have seen incredible success by implementing creative ideas to better adapt to today's consumer.
Last year a few auto dealership clients of ours reworked their entire purchasing process to better suit at-home car buyers by rolling out purchase-from-home vehicle programs. Trucks Only is one such dealer. They made it possible for customers to shop online and buy a car from the comfort of their couch with convenient options such as; at-home test drives, online financing and trade-in offers and front-door delivery.
Liberty Buick and Liberty GMC, two different stores that we work with, also started mobile test drives, vehicle delivery programs and full online purchase options, and have seen great success. Despite the social restrictions on consumers last year, their sales numbers were prominent. In fact, the Liberty Buick store became the #1 Buick Dealer in the nation for the month of April 2020 while the GMC store jumped to #14, the highest they've been in the past three years, a very prestigious accomplishment.
By acting fast and adapting creatively to changing consumer behaviors, these dealerships not only responded to consumer needs, but also provided an improved overall buying experience for consumers when compared to traditional dealership transactions.
A comfortable purchase experience where everybody goes home happy is a win-win for all parties involved. And that's exactly what Genius Monkey is here to help you achieve: true success through smart and flexible marketing. And better yet, auto clients at Genius Monkey have an average display cost per conversions of just $1.40 and an average video cost per conversion of $1.65.
Paving the way to greater opportunities
When companies combine creative business tactics with brand flexibility they not only create more conversion opportunities by adapting to consumer behavior changes, but also become leaders of inspired innovation often times. That's why it's helpful to think long-term when considering the future. Where do you want your brand to be, and how do you want business to operate in the coming years?
Once you know the answers to such questions, Genius Monkey can help you execute a solid ad strategy to help maximize your returns while at the same time appealing to emerging consumer behaviors with savvy expertise.
Don't be afraid to guide your brand's future into one of relevance and positive returns by keeping an open mind to new operating options in order to stay ahead of new consumer behaviors. Adaptable and innovative brands are best poised to benefit in our modern economy. Let us be your partner in achieving stellar and unparalleled success in your industry, one creative ad strategy at a time.