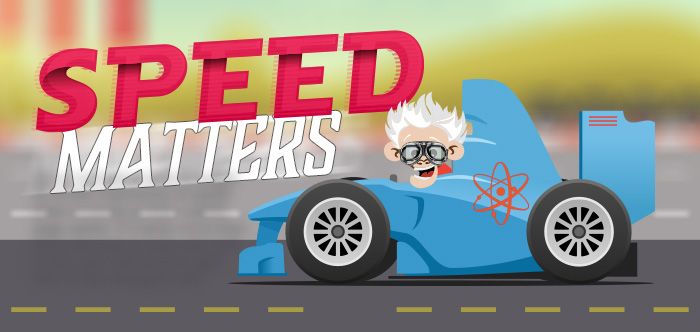 Utilizing a deep neural network (a system that has been trained to think like the human brain and nervous system) loaded with a large set of bounce rate and conversion data, researchers were able to determine the rate at which users dropped off as a page loaded. As the load times went from one second to ten seconds, the users were incrementally likely to bounce at this rate:
1 to 3 seconds - the likelihood of a bounce increases 32%
1 to 5 seconds - the likelihood of a bounce increases 90%
1 to 6 seconds - the likelihood of a bounce increases 106%
1 to 10 seconds - the likelihood of a bounce increases 123%
This research left little doubt that the faster a page loads, the better chance there is of a conversion. In addition, the study revealed that 70% of the pages were over 1MB, 36% were more than 2MB and 12% were over 4MB. This is interesting, especially in light of the fact that it takes seven seconds to load 1.49 MB, and that's using a speedy 3G connection!
Did you know that statistics have shown that if your mobile page takes longer than three seconds to load, 53% of users will just leave the page? That's concerning; especially in light of the fact that the average mobile landing page takes 22 seconds to fully load!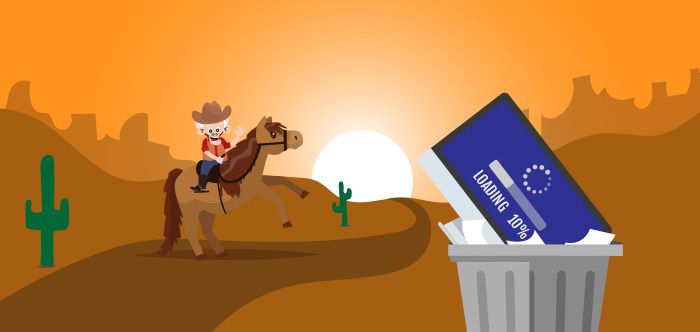 Take yourself back to the 1800s, when, on a good day, riders could average 8-miles-per-hour on their horses. If you could accomplish that, you were really moving quickly. Now, imagine a horse and carriage heading down the road in today's world, and you're right behind them in your automobile trying to get somewhere in a hurry. One would be safe to bet that you'd move your car into another lane and leave the buggy in the dust.
Comparatively speaking, today's consumers have become less and less tolerant of sites that are slow to load. While yesteryear offered load speeds that were acceptable for the times, those same speeds today are unacceptable. Everyone is in a hurry, so it's the sites that lag behind that will be left "in the dust". As a brand marketer, it's essential that your site loads quickly, with little friction-across all industry sectors.
Even though more than half of the web traffic comes from mobile, statistics show that mobile conversion rates are lower than desktop conversion rates, which is one more reason to make sure that your mobile pages are quick to load. Consumers are not only searching online; they're also paying bills, reading articles or planning a vacation, and they expect instantaneous results. In other words, mobile page speed directly correlates to revenue.
A recent study was conducted using close to a million landing pages originating from ads on mobile sites covering 126 different countries. The study included ads from travel to finance, and everything in-between. It became evident that the pages that took the longest to load were from business sectors that included automotive sales, retail and technology. A shocking 70% of the pages that were analyzed took close to 7 seconds to load the content above the fold, and over 10 seconds to fully load all of the visual content above and below the fold.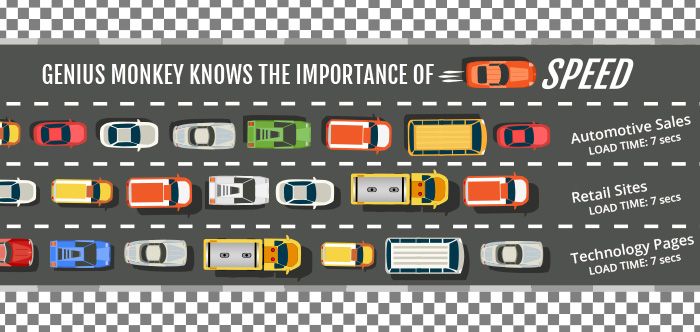 Genius Monkey knows that size matters, as does speed, when it comes to mobile pages. It's essential that brands keep potential customers engaged on mobile, and remain focused on creating positive mobile-first experiences. We have demonstrated this time after time, as we work with major brands and agencies increasing their traffic, conversions and sales-while never forgetting the importance of mobile speed, directed to the right crowd at the right time.
Genius Monkey: One step ahead of evolution!