Content has always been king, but it now assumes a crucial role in the world of digital media systems. While difficult to connect ROI and effort, it is a well-known fact that blog posts, infographics, social shares, and videos are a crucial element when it comes to targeting, establishing, building, and maintaining long-term relationships with customers. Whether you use shock numbers, humorous content, or dramatic needs, make sure your stories are remembered! A recent study found that businesses who focus on emotional marketing messages first, and then promotional content second, are twice as successful at selling their products and services. This is why Programmatic Banner and Video ads are becoming more prominent. Programmatic advertising has increased a whopping 76% from last year at this time!
78% of marketers state that Emotional/Psychographic Targeting is now the most desired programmatic targeting, ahead of demographic, prospect-based and behavioral targeting. With content marketing, transactions can occur over the long-term. Rather than the rapidity of search campaigns on AdWords, or takeover ads on the mainstream media sites, it's the content that provides your audience with the information that will help them learn about your company and create a long-term relationship. This content, if done in a creative fashion, will provide consumers with a helpful read that educates and entertains them, which can only help them retain the name of the company about whom they are reading. Brands who use content-rich marketing have 6 to 7x higher conversion rates than their competitors.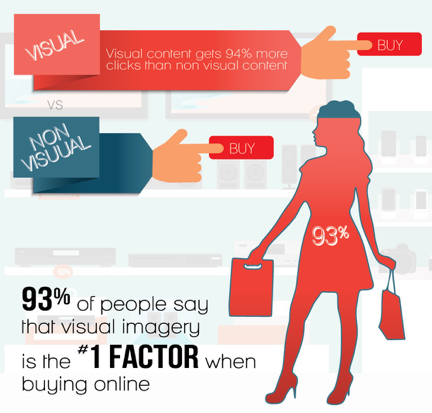 Did you know that visual articles get 94% more views than articles without! And a staggering 93% of people say that visual imagery is the #1 factor when buying online! This is why 60% of brands' online video ad spending is now programmatic. The ultimate goal for any marketer is to reach an audience that wants or needs what he or she has to offer. Although we tend to get wrapped up in the numbers of clicks and visits, an effective marketer must closely monitor, scrutinize and evaluate the content, making sure it delivers the humanity and empathy needed to make a success of your advertising campaign.
As you evaluate the success of the metrics of your content marketing, include the following phrases in with your analysis:
(__) number of people saw my blog post and (__) number of people read it from beginning to end
(__) number of people saw my sponsored content ad and (__) number of people clicked on them, which yielded a click-through rate of (__)%
(__) number of people read my branded content (per day, week or month)
Programmatic advertising can bring up those numbers by 48% and more in some cases. Athletic apparel giant, Nike, used programmatic display ads during the World Cup and earned over 2 Million engagements in a matter of hours. Those are some serious numbers brought in by one perfectly timed, perfectly targeted programmatic video ad.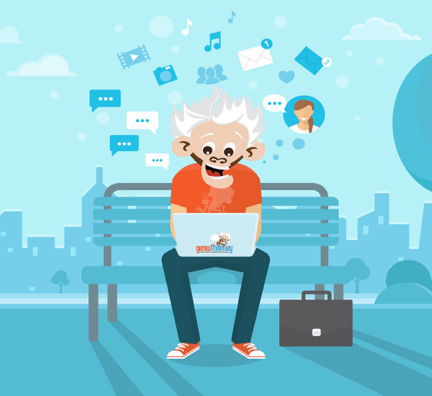 Remember that engaging content is the key. Which is why so many businesses are moving to programmatic marketing. It allows you to tell a story to the right people at the right time. There is so much content out there, it is overwhelming. And as much as 70% of content is never used and ends up on the cutting room floor. Wait! Doesn't this contradict the idea that content is king? Nope. The reason for this statistic is that content matters so much, that smart marketers know better than to publish sub-par posts or posts of little to no relevance or influence.
Influence, as a concept, is a crucial component when considering conversion. Marketers are able to look at the influence content has on a person's ability has to complete an action. For example, a visitor may read through a dozen blog posts before they feel comfortable enough to complete a form or make an order. When you look at it from this perspective, you can appreciate the time it may require to build a relationship with certain pieces of content, the journey of the purchaser, and the eventual conversion. Cut this time down. Use programmatic to reach that target at the right moment, and you may be able to cut down that dozen blog posts, to a half dozen. Thus building trust faster, shortening the buyer journey, and converting faster.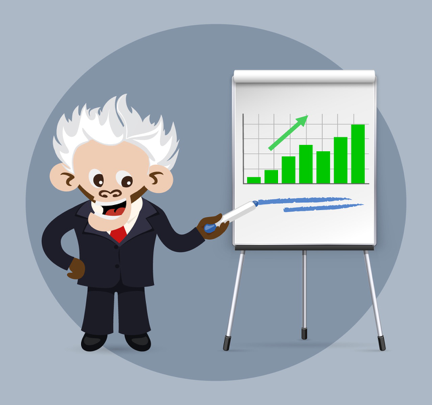 It's not unusual to see some fluctuations as you first launch your content marketing programs and distribution campaigns. And don't forget that different members of your company will view the relevance of social sharing metrics differently. While your Finance team may not see the relevance, the CMO finds these metrics to be invaluable, as they are two aspects of your marketing strategy:
_ Earned Media__ - Social shares become word-of-mouth at scale, and further stretch paid budgets. These metrics can help to reduce your CPAs (cost per acquisition) by lengthening the reach of your paid campaign._
_Brand Value - There have been countless studies that indicate that recommendations from friends and family members are valued the highest of all forms of marketing. It's because most people tend to trust shared and peer-reviewed content, and a recommendation is the highest form of trust that one can demonstrate. _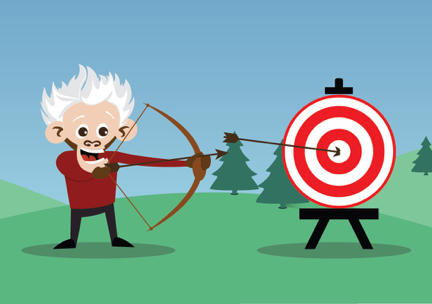 The ultimate goal of content marketing is to incorporate effective audience-building strategies that further the brand reach, recognition and engagement. Don't get so caught up in the language of PPC and advertising that you forget the importance of the human-to-human aspect of marketing. This is the element that wins over the hearts of your followers, and instills the desire to know more. It's this knowledge, and the in-depth understanding of programmatic advertising, that helps Genius Monkey make such successful and enduring marketing platforms for their clients.