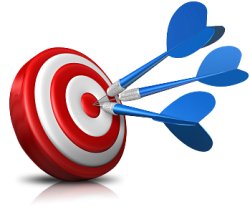 During the 2015 airing of the Oscars, Google delivered real-time display ads congratulating the winners … as they won! These ads drove watchers to buy (or rent) the winning movies on Google Play. Their goal was to create extremely relevant real-time marketing that corresponded directly to the on-screen action.
The audience at the Oscars was waiting with great anticipation to find out who would win each category, especially "Best Picture" of the year. But behind the scenes, Google was waiting, too, ready to push their ad creative as soon as the winner was announced. The nominees were read by Sean Penn, and Google had eight ads ready to go, one for each nominee. The instant that Birdman was announced as the winner, Google hit the switch for the Birdman custom creative. While the director, Alejandro González Iñárritu, and his cast took the stage, the congratulatory ads were hitting the secondary-screen devices. Within mere seconds, the viewers saw the ads and were able to go to the Google Play Store to purchase the winning movie. What would have taken hours to accomplish a few years ago, now took only seconds.
The award shows are over for this year, but with 36 million viewers watching, this was a grand opportunity for brands to connect with targeted fans that were highly motivated. Viewers were doing more than watching television though. According to Nielsen Research, 84% of tablet and smartphone owners watched the awards with their devices in hand, searching for the winning movies as they were announced. In addition to the commercials that Google ran during the award ceremony, their real-time display ads conveyed what was happening on television, which drove watchers to the award-winning movies on Google Play.
With real-time programmatic advertising now available to brands, they can create ads that not only reach the consumers, but also resonate with them. Here are four real-time marketing points that should be observed by brand marketers:
Intelligent and effective marketers gather information on their target audience. They must know where their audience is, what apps they are using and what products or services they are seeking. This goes beyond just social media. In the example of the Oscars, the creative and media strategy were derived by data and behaviors, showing that interest in films reached an all-time high following a win at the award ceremony. That, in conjunction with the fact that the viewers were browsing on their mobile devices while watching the show, offered an opportunity that was ideal for real-time marketing.
A company must build creative that is flexible and that can be updated and adapted in real-time to achieve the most relevance.
With real-time marketing, it's essential to be sure that your brand is adding to the experience of the consumer, not interjecting itself as a nuisance or interruption. Presented to the target audience, they should be "ripe and ready to harvest." The ultimate goal is to fascinate them, not beg them to look at your ad.
While real-time marketing requires a great deal of planning ahead, if properly measured, the marketer will see just how "worth it" it is! Thanks to Genius Monkey's high degree of technology, we can measure the effectiveness of your company's ads, and make modifications as deemed necessary to achieve the highest degree of ROI possible.
You can rest assured that at Genius Monkey, our intelligent marketing primates will help your company evolve into a company of tomorrow, ahead of the pack today. Our advanced marketing technology makes it possible for you to reach millions of targeted customers with ease and convenience at a fraction of the cost of traditional marketing.
Latest Posts
30 June 2020
Genius Monkey Brings Dedicated Optimization Connected TV!
24 June 2020
First-Quarter Ad Revenue Growth Despite COVID-19