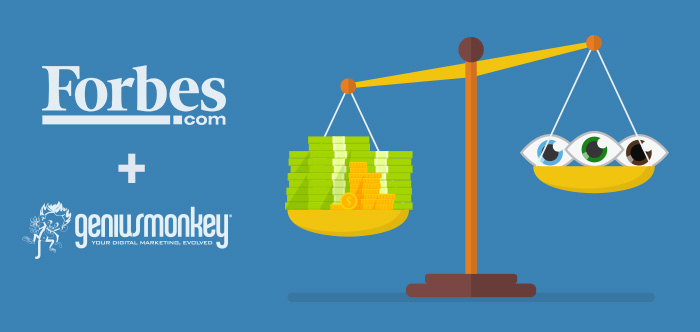 Once again, Forbes.com has published an article by Genius Monkey's CRO, Jeremy Hudgens. It expounds on the importance of sticking to the measurements that most impact your bottom line. The title of the piece is: Profits Are More Important Than Impressions.
Brand marketers tend of focus their measurements on items that, in the long run, don't really matter. These items include viewability, impressions and third-party verifications. The dynamics that count most in today's digital world are Attribution and Conversion. These are the items that have a direct impact on your bottom line.Read More
Latest Posts
30 June 2020
Genius Monkey Brings Dedicated Optimization Connected TV!