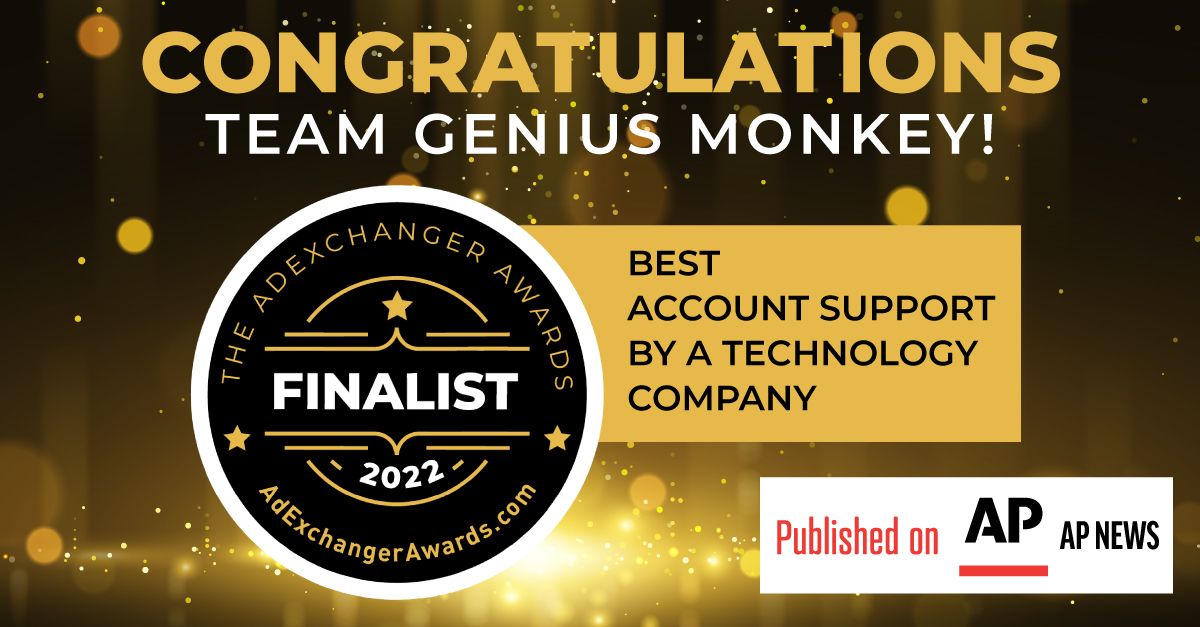 AdExchanger has selected Genius Monkey as one of its finalists for the 2022 AdExchanger Awards in the award category of Best Account Support by a Technology Company.
The AdExchanger awards program celebrates excellence in digital marketing and advertising. Other finalists include Disney, Samsung, iHeartMedia, and more. Winners will be announced on October 17 at the AdExchanger awards gala in New York City.
In our latest article published on AP News, Yahoo! Finance and MarketWatch, read how in a day and age where most self-serve digital marketing platforms offer little to no customer support, help with strategy, or any real human interaction at all, Genius Monkey has always put customer service and top-tier account servicing as a core pillar to its business model.