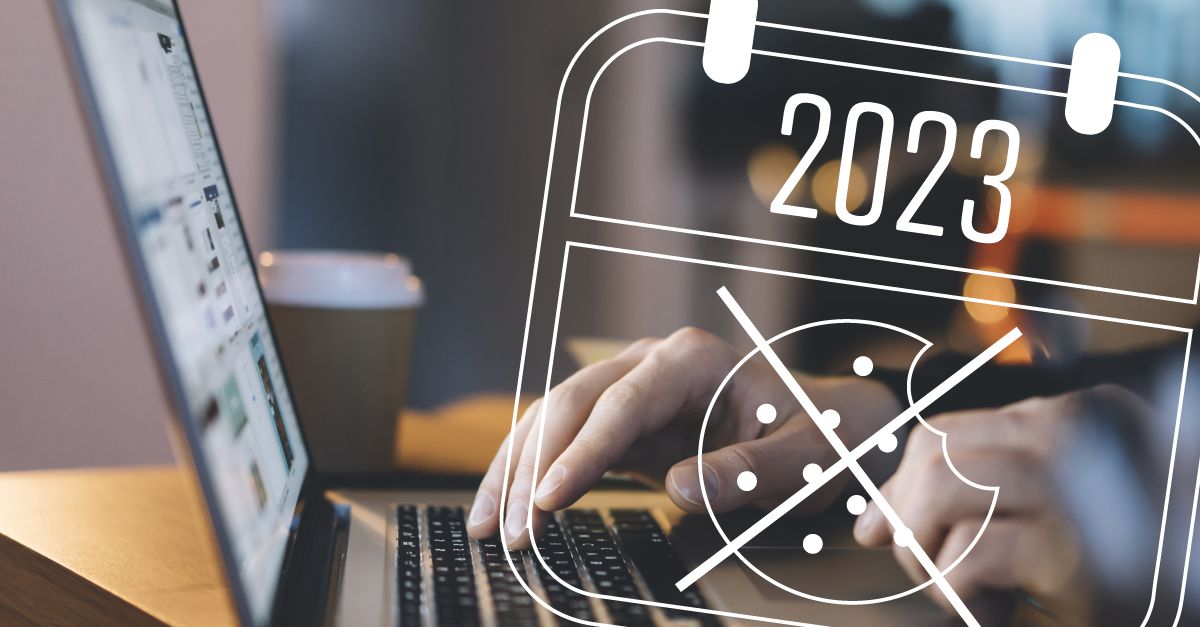 Genius Monkey recently made a blog post about Google's modifications regarding its cookie guidelines for the digital marketing industry. But hold the presses! Google just announced that it was pushing back its timeline from 2021 to 2023 before they kill third-party tracking cookies, giving the brands a chance to plan for more privacy-conscious targeted ads.
So, it appears that marketers may have at least two more years before the cookie cremation happens. While this is certainly a gift to marketers, companies should neither celebrate too fiercely, nor should they stick with their current business-as-usual techniques concerning their third-party procedures.
Brands need to continue to prepare. Right now is the time to make the changes, as this is just a delay of the inevitable; cookies are still going away. That is, of course, if you're NOT Genius Monkey, as we've been preparing for years.
Our ability to accurately and effectively target consumers is now, and will be, still fully intact without a dependency on third-party cookies. This is something we have always done at Genius Monkey. As an example, we may group together all of the visitors to a sailboat site like Boat Trader, YachtWorld, etc, as a group of imminent boat buyers, instead of just targeting Sadie Sailor, who went to SailboatsRUs.com.
Here are five effective strategies brands can use to make the most with the time they have left before the cookies go away:
Privacy comes first
There was a time when consumers never paid much attention to things like protecting their privacy, but that ship has sailed. The public has become much more vigilant about their privacy being invaded. Sadly, as technology continues to improve for the better, there will also be advancements on the malevolent side to find ways to use their information maliciously, too. That's why Apple has invested heavily into marketing campaigns that are more protective of privacy, hence, the policy changes.
This is definitely not the time for marketers to turn and run. Many brands have the attitude that they've just been handed twenty-four more months to use the same old leveraging tactics, going after the purchasing public with the same old retargeting ads, trying to boost their click rates. That may sound like an easy solution, but it's going to hurt brands in the long run. We must gain the trust of the public by not using this extra time for the wrong reasons.
Don't compromise your timeline
Before Google's announcement of the extension, most companies were prepared to wander aimlessly in the days following the elimination of cookies. The few agencies and vendors who claimed to be prepared for the change were mostly just planning on reverting their technology back 10 years to when they only used contextual targeting. This means that they would just target genres of sites where they think their users would be, with no accuracy or ability to follow them with any first-party data or real targeting. This regression in targeting ability is simply unacceptable. Yet, the reason most were so willing to do this is that many of the cookieless future solutions that they had come up with weren't ready for implementation on a broad scale yet, so the transitional period and the shift to a no-cookie world wasn't anticipated to be exactly seamless!
This is the very reason that Google extended their timeline. Even their best methods of cookieless operation weren't ready for the big league. This is why it's so important for brands to continue their testing, learning more throughout the last half of 2021 and all of 2022 in order to enhance and polish up the solutions they plan on deploying.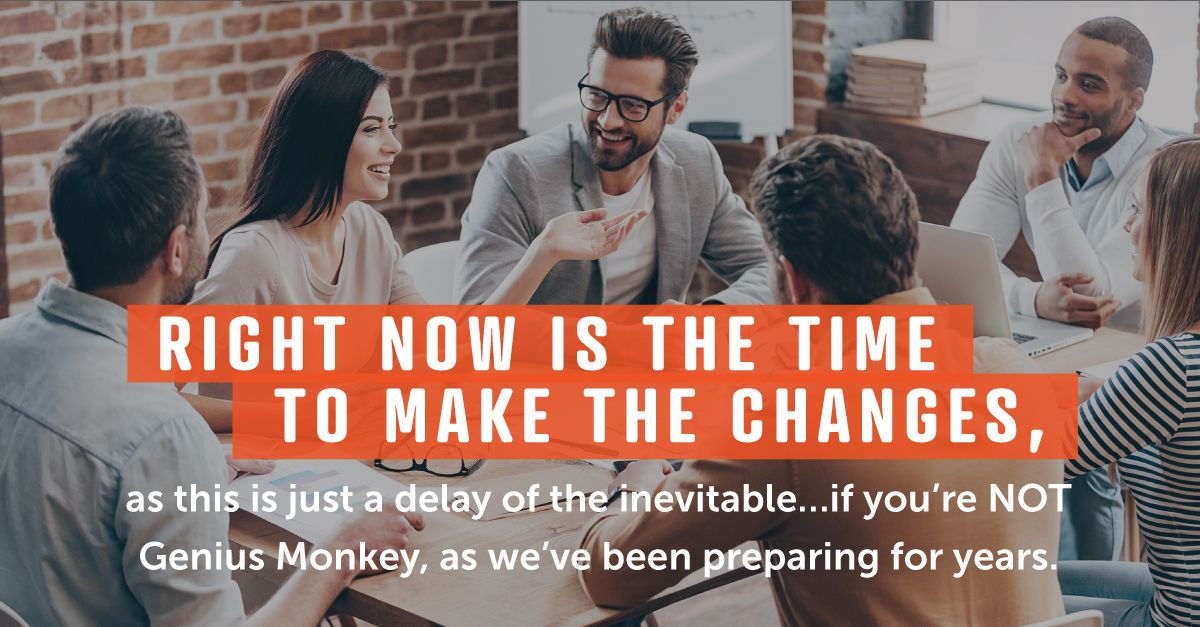 Run alternative data solutions testing
Before last month's announcement by Google, many members of the digital marketing community felt as though the third quarter of 2021 would be inundated with announcements regarding platforms that were cookie-free, privacy compliant data products and new identifiers. Many are the vendors that are taking full advantage of the extended time allotment and postponing their launch dates, but Genius Monkey is willing to bet our bananas that this expected inflow of forthcoming cookie-free solutions will still happen. It would behoove these marketers to focus their attention on preparing for 2023 just like they were preparing for 2021.
It's like someone who is running late to leave their house, panicking that they won't make it to the airport in time to make their flight, then receiving word that the plane would be taking off an hour later than scheduled. Do you breathe a sigh of relief and sit down to watch 60 Minutes on TV, or do you continue to get ready and get to the airport early so that you don't find yourself in the same situation as you were in just an hour ago? The answer is evident, and can be compared to those brands who haven't continued to prepare for the funeral of the cookie.
Gathering first-party data, contextual data, co-op data, survey data and any data that pertains, is still essential to marketing success; it's just that now there is more time for testing on the implementation of this data, experimenting and developing just the right mix. In this manner, they can acquire a better understanding of how to cope best without cookies. The goal is to come up with methods that are just as effective for performance, minus the use of any practices that don't contravene the consumers' privacy.
Firefox and Safari's inventory should not be ignored
According to gsStatfinder.com, 39% of the nation's browser market is made up of Safari and Firefox across desktop, mobile and tablets. While the lion's share (49%) is attributed to Chrome, the other two still represent four out of every 10 online users. For quite some time, marketers have avoided targeting this group because these browsers can disable cookie tracking by default.
All of this attention about cookies going away for Chrome has persuaded brands to allocate more focus on this sizable audience that has heretofore been rather neglected. Now they're starting to take a closer look at how they can be incorporated back into their targeting approach. There will be a great deal of trial and error on these two browsers as they learn what targeting performance looks like with no cookies. Those brands that perfect the strategy before 2023 will be at a great advantage with this new focus on these two browsers, presenting a newfound audience.
Google's latest announcement is a good reminder of just how fast things can change in the digital landscape. This change has been phased in somewhat gradually, but there is always the looming possibility that Google could emulate the other browsers by simply disabling tracking by default. Cookies could still be supported, but may be inactivated for some users.
Keep your eye on the measurement prize
When Google made their first announcement, several tech vendors were compelled to tweak their methods of measuring attribution. Cookies will be lost under the new strategy, thereby negatively impacting attribution for those without a plan in place. Many developers have had to follow in the footsteps of Genius Monkey, developing the ability to effectively measure performance without cookies.
While it's certainly true that Google's timeline adjustment has taken the pressure off of many brands, it's essential that they NOT rest on their laurels. Marketers know what consumers want when it comes to privacy, and it's up to us to make it happen. It's time to make the big paradigm shift … so why not start now?
All in all marketers are thankful for the delay in Google's rollout because it buys us time, but we should really be thankful for the kick in the rear to not take that time, but rather continue innovating and adapting. We strongly encourage you to not only be looking at your internal process changes for navigating around a cookie-less future, but also be thinking about what else may change in the future and how you can pre-plan for that so you are established when the time comes.