When we entered 2020, nobody could predict what was going to happen. And nobody could foresee that the next two years would be full of immense change, online pandemonium, and masks. Don't worry, this won't be yet another pandemic article. Instead of focusing on COVID-19, Omicron, and worldwide effects of the virus, we want to focus on how the pandemic has affected marketing and advertising specifically.
As the world changed, so did consumer habits. More families stayed home and gathered around smartphones and TVs. Advertisers and marketers shifted to a new normal, and now, post-pandemic marketing habits are here to stay.
In this article, we highlight trends that marketers and advertisers have taken from the pandemic and explore trends that consumers are adapting to and ultimately preferring.
1) Working From Home
Remote work became the new normal during the pandemic, and some forward-thinking marketers were early adopters to use that to their advantage. They realized in the early Covid-19 days that while there would be economic implications, there would also be a ton of people at home, on all of their devices, allowing that many more impressions for ads. So instead of pulling back on ad spend, as intuition might tell them, they doubled down.
2) Evaluating Emotions When Assessing Brand Value
More importance is being placed on the customers and their emotions, especially how they feel toward brands or businesses. According to The Drum, "How people feel when interacting online… is becoming increasingly important when they assess value. A brand's ability to convey honesty and shared values will be critical to build trust and for future commercial growth."
3) Placing Higher Value on Customer Experience
Additionally, customer experience is now even more of a priority than ever, with consumers becoming accustomed to online chat, curbside pick-up, easier brand interaction, and more. The pandemic created new routines that cut out the middleman, leaving brands to rely on digital solutions more than ever.
If your brand needs to boost its digital presence, turn to Genius Monkey for help. We've helped businesses reach more people for less money, using our targeted Optimize platform.
4) Focusing on E-Commerce for Brand Success
According to Digital Marketing Institute, "global retail e-commerce sales rose to $4 trillion, with nearly $432 billion of that being generated in the United States." Statista reported that between 2019 and 2021, retail platforms reported an increase from 16 billion visits in January to 22 billion visits in June.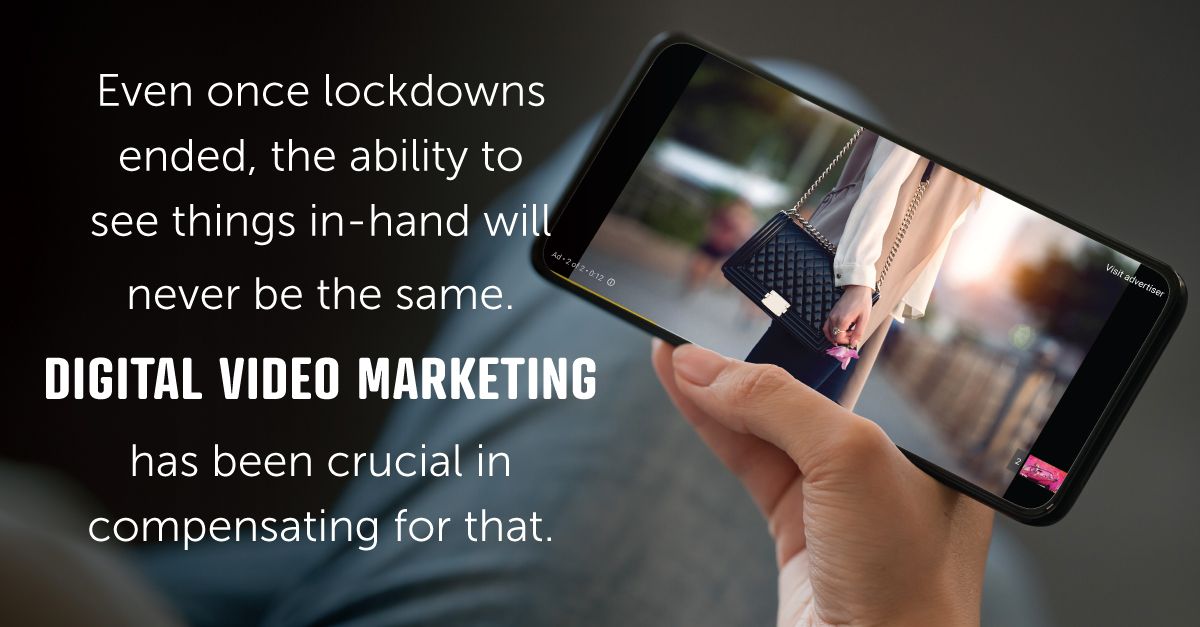 5) Relying Heavily on Video for Marketing/Product Description
With video, businesses can provide more detail about products or services in the absence of being able to see products in-store. Even once lockdowns ended, with manufacturing shifting around the world, the ability to see things in-hand will never be the same. Video has been crucial in compensating for that. We believe as people continue the new form of remote work and begin to move more freely throughout the world, the use of video to describe products will become even more necessary.
6) Shifting Automotive Trends (We All Can Relate To)
We released a blog highlighting industry shortages, especially in the automotive industry, and wrote that "Marketers need to adapt and market for the future instead of only focusing on the present." Digital Marketing Institute supported that idea by highlighting new tactics dealerships are using to draw customers in, including adding new software, virtual test drives, and touchless pickup and delivery.
More Tips for Post-Pandemic Marketing
Build a Strong Online Presence and Embrace Digital:
Most people rely on the Internet for many daily tasks, from grocery shopping to paying bills. In an article about technological trends, it says, "Businesses that are well into their digital transformation managed to survive or even thrive. Businesses that didn't have a strong presence online often faltered." Technology is only going to advance, and a digital strategy is crucial moving into 2022, 2023, and beyond.
Many companies will prioritize their technological and digital presence, including their online presence as well. In our recent blog post, "Don't Just Adapt. Innovate.", we outline how a business or brand can stay ahead of the game as the world around us changes constantly.
Focus on Understanding the Customer
To successfully understand your customer, you'll need to discover their true needs, put those needs into actions, and align your strategy to better fit customer engagement.
Create Relevant Customer Engagement:
This tip comes from a Deloitte article, which says "Long-term engagement with customers is difficult to establish. With digital becoming an integral part of the new normal, those brands that can elevate the human experience will be able to make a lasting emotional connection with their customers, which then becomes transformational."
Genius Monkey has been part of this changing digital world for more than 10 years, leading the programmatic advertising industry and helping hundreds of clients. We can show you how we can boost your brand awareness, sales, and reach, all while keeping your costs low.