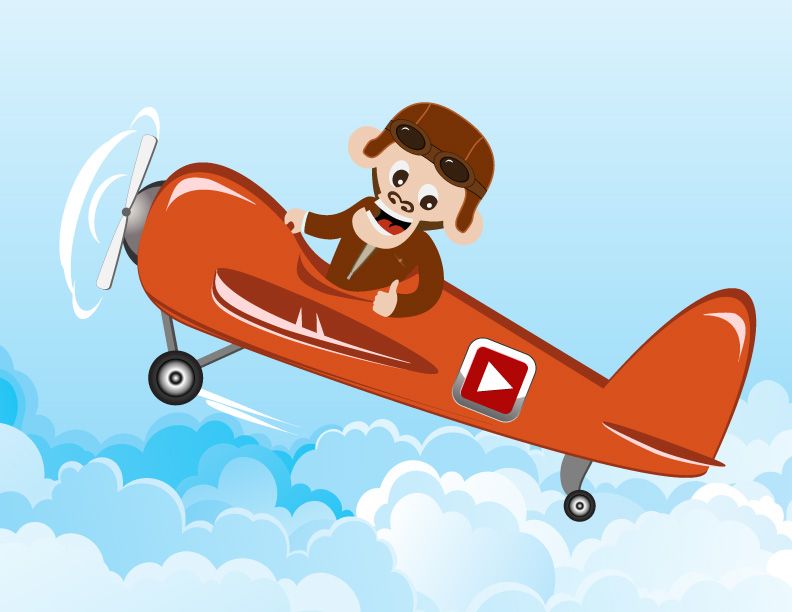 As time and technology move forward at an unprecedented pace, experts are reporting that the trend of embedding online video ads into their marketing platform has proven to be valuable to advertisers, as well as consumers. They affect consideration, purchase decisions, favorability and most noteworthy - sales.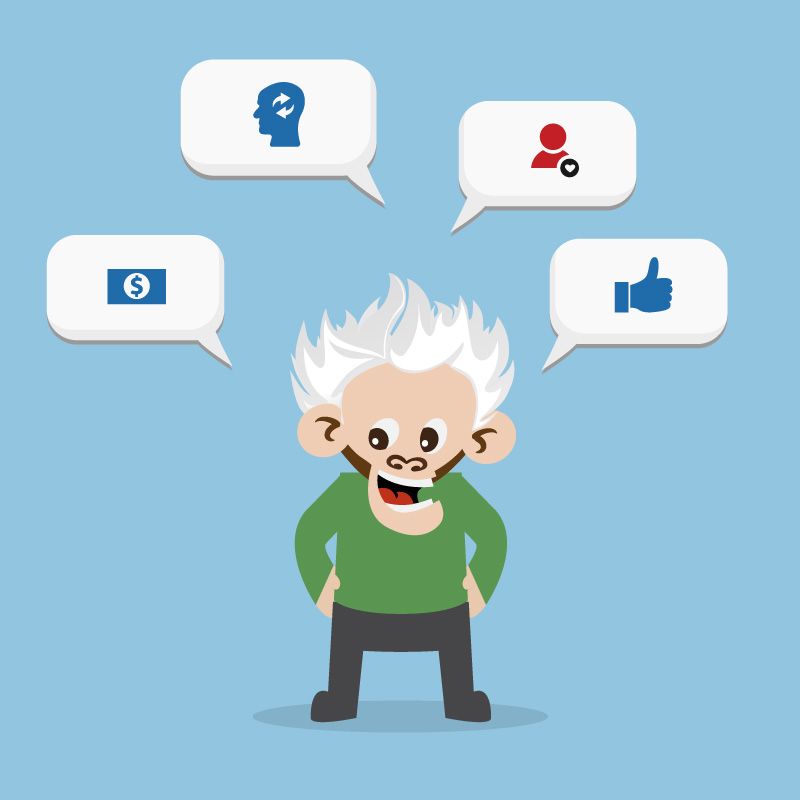 For most marketers, one of the more obvious goals of video advertising is to increase brand awareness. Every company wants to reach as many consumers as possible, and in the most efficient and timely fashion. YouTube, along with several of the other video channels, can bring this lofty goal to fruition. According to experts, 65% of Google Preferred ads that were placed on YouTube alone, celebrated an average brand awareness, providing a lift increase of 17%.
While these factors are pertinent to a successful branding platform, our Genius Monkey clients recognize that there is so much more to effective video ads than just watching some clever content and memorizing a name. They know that there are different facets to video advertising's success - they reach out to their customers by way of video ads in order to increase other metrics, such as purchase intent. They know that videos pack a powerful punch in factors such as the affect they have on their lower-funnel metrics, and how their ROAS (Return on Add Spending) will be impacted as a result.
What affects do skippable videos have on consideration, favorability and purchase intent?
A recent study was conducted, in which two groups of consumers participated. Members of both groups were exposed to an ad that allowed them to switch it off at will. The first group was allowed to skip the ad anytime they desired. We'll refer to this group as the "Skippers."
The other group was comprised of viewers who watched at least 30 seconds of the ad. We'll refer to them as the "Stickers."
When it came to the Skippers, 57% of those that watched experienced a change in consideration when exposed to the ad. This produced an average lift of 13%. The Stickers, however, displayed a change of 76%, indicating a lift of 45%.
The next category dealt with changes in favorability. The Skippers saw a 24% lift in favorability, creating an average lift of 3%. However, 52% of the Stickers witnessed an average lift of 14%.
Lastly, the change in intent was measured, and 35% of the Skipper campaigns saw a lift in purchase intent, which was an average of 4%. However, 61% of the Stickers saw a difference, upping the numbers to create a lift of 19%.
So it would appear that video ads drive the numbers up, but they tend to perform more effectively a little deeper into the sales funnel. The display ads placed by Genius Monkey are effective in ways that are so much more powerful than just exposure, which is a given. It offers the viewers the opportunity to watch the entire video, and hopefully they will.
The skippable ad still holds a great deal of value-value that's comprised of much more than exposure for clients; it pushes consumers to act on their instincts. It is evident with the three control groups that creative choices lead to higher purchasing power.
How does the move from TV to digital affect ROAS?
We now understand that video ads move consumers across the plains of consideration, favorability and purchasing decisions, but what about return on ad spending using online video over television?
As part of a video marketing research project, four common household items were selected for the video vs television effectiveness. Shampoo, soda, smart phones and toothpaste were the products being advertised. The average return on each item made it evident that the ROAS was greater for each product. Here are the results:
Toothpaste: 8.5 X Shampoo: 6.4 X Soda: 4.9 X Smartphones: 2X
These increased figures make it obvious that each dollar spent on television ads should be carefully examined. With video ads producing far more compelling numbers than their television counterparts, it becomes evident that ad dollars will do more for brand marketers when allocated on video ads, rather than TV. This can make your ROAS increase by 2X to 8.5X.
At Genius Monkey, we believe that more often than not, our clients are much better off if they invest adequately in online video, as the placement of them can greatly increase your ROAS and your revenue. We are confident that by focusing on the user, rather than tradition, everything will fall correctly into place, including your ad spend, and its higher return rate.