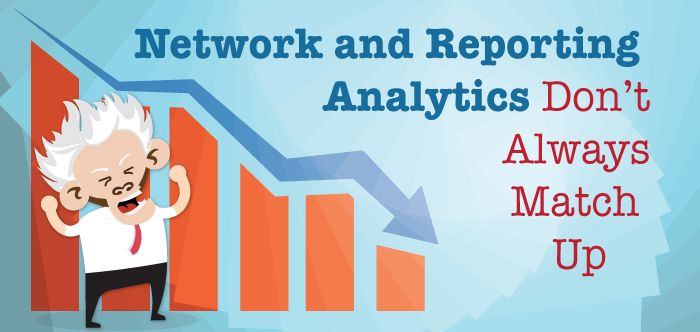 Attribution, validation and bot detection are more important than ever; especially when there are so many discrepancies between analytics and the network reporting. As an example, let's say that a programmatic-based ad server like Genius Monkey (or someone like DoubleClick, for that matter) reports that they delivered 5000 clicks, yet Google Analytics only shows 3000 clicks. That can leave a marketer wondering about the integrity of the reports.
It's not uncommon for marketers to use multiple tools to get an understanding of how users interact with the product they're advertising. While these tools can complement one another, they can also result in data discrepancies, and when the data is inconsistent, it's hard to trust, unless you understand why.
Tracking programmatic ads are different than tracking a single ad from a single source. This is because they may pass through several different hands such as exchanges, DSPs, third-party tracking, etc., and everyone wants to take the credit for it.
Here are some of the leading causes for these discrepancies:
iFrame-Based Ads: A lot of ads are pulled into the publisher via an iFrame, which means that the ad doesn't even live on the site; it's simply a designated place in which to place ads that the publisher has provided to the network. This means that the referrer gets dropped very easily.
Applications: Mobile apps see a lot of impressions these days, and they are tracked in different ways than are the typical browsers.
Cookies: Users or browser extensions may clear or remove cookies, making it more difficult to determine who gets the credit.
JavaScript Misfire: This can interfere with the tracking scripts and prevent credit from being attributed correctly.
Note: Even programs like Google AdWords show different results than inside Google Analytics, and they're both owned by the same company!
The solution to this is proper attribution and validation. There are two things that you can't argue with: The first is real, qualified human traffic. The second is the number of conversions. You can eliminate all potential fraud by using proven, multi-tiered filtering, and by tracking attribution. Companies can easily provide cheap, fraudulent clicks. Just as easily can a company provide very expensive clicks. You will only discover which ones are working by utilizing attribution and bot detection on the site.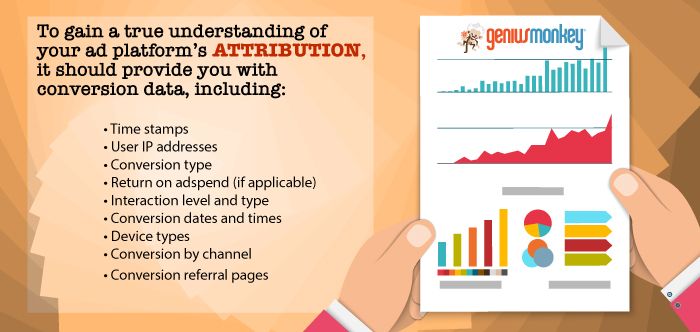 To gain a true understanding of your ad platform's attribution, it should provide you with conversion data, including:
Time stamps
User IP addresses
Conversion type
Return on adspend (if applicable)
Interaction level and type
Conversion dates and times
Device types
Conversion by channel
Conversion referral pages
At Genius Monkey, we offer easy-to-read performance tracking. Our clients can see everything, including total clicks, impressions, views, where viewers dropped off, conversion tracking, the keywords they used before seeing the ad, what websites the ad showed up on and top geographic locations.