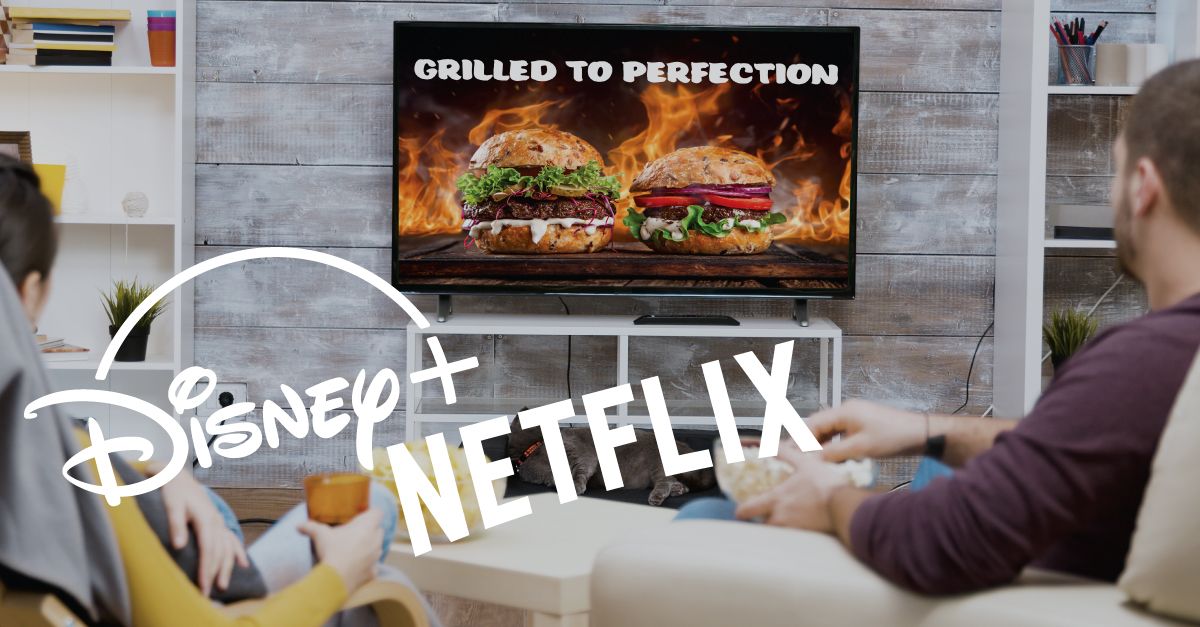 This Fall may be the busiest season for streaming television, as Netflix and Disney+ prepare to release their new ad-supported tiers in November and December, respectively.
This year alone, 55.1% of Americans cut the cord and moved solely to streaming services. It's interesting to note that 74% of young people ages 18-34 have never had cable, cut the cord, or plan to cut the cord soon.
The Advertising Plan Details
This ad-based model will be cheaper than the other subscription plans and cost $7.99 on Disney+, with this new low tier rumored to be named Disney+ Basic. The Netflix ad plan will cost anywhere between $7-9, according to Bloomberg.
Netflix will be aiming for a November 1 launch, while Disney+ will launch their plan on December 8. According to Adweek, pre- and mid-roll advertisements will be 15 and 30 seconds long and non-skippable on Disney+ Basic for both long- and short-form programming.
Genius Monkey COO Travis Champ said these ad-supported tiers are a great start for advertisers, but it may not be the best move for everyone, especially brands who want a more specific target group. He said advertisers working on a tighter budget may want to wait until Netflix adds more targeting features before spending large amounts on mass audiences.
Both Disney+ and Netflix will place frequency limits on their ads, such as once an hour and twice daily. Variety reported that initially, Netflix will have limited targeting ability—advertisers will be able to channel Netflix's 10 most-viewed TV series, but for the first phase of this rollout, Netflix will not serve ads based on age, gender, viewing behavior, time of day, or geography, except by country.
What This Means for Advertisers
This move means more doors are opening for advertisers. If your business isn't taking advantage of these opportunities, especially in the programmatic space, it's time to change up your strategy. The pros at Genius Monkey have been at the forefront of programmatic innovation for more than 10 years, so we know how to take your message and put it in front of the right people.
Champ advised advertisers to have the right tools in place before jumping in to Netflix or Disney+ advertising. "Make sure you have an attribution system to track the effectiveness of a campaign so you know what's working," he said.
Genius Monkey is currently in the process of gaining access to these streaming platforms and their new advertising features, but since it's still in the early phases, "we won't know how it performs until we run tests," Champ said.
By the Numbers: Netflix and Disney Viewers
Netflix has more than 220 million subscribers in 2021, but in the first part of 2022 they lost nearly 200,000 subscribers. Even with this dip, Netflix expects to have around 4.4 million customers on its ad-supported plan by the end of 2022.
Disney+ reached 152 million subscribers in the third quarter of 2022, a new record for the streaming service giant.
It's no secret that both Netflix and Disney+ are giant players in the streaming industry, and they're following their competitors at Hulu and HBO Max by adding advertisements to their subscription model. Amazon Prime Video continues to be a mostly ad-free streaming service.
This news will open even more doors for advertising in the future, so if your strategy doesn't include expanding your horizons into programmatic, you're missing out. See who we have helped and how we continue to bring amazing results to so many people.