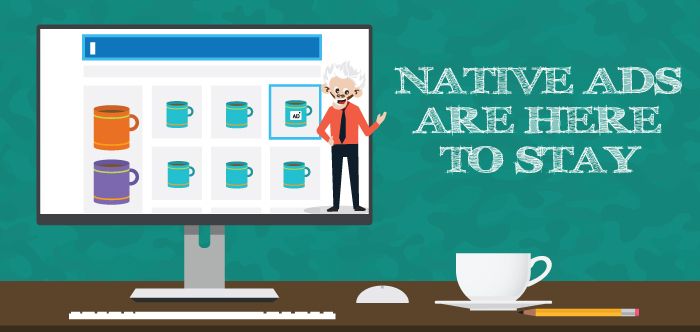 If you were to look up the definition of native advertising, you would see that it is content in an online publication that resembles the publication's editorials, but is paid for by an advertiser and intended to promote the advertiser's product. In other words, the advertisement is somewhat camouflaged to appear relevant to its surrounding content.
There are those who adhere to the notion that native advertising erodes consumer trust, or compromises the wall that exists between editorial and advertising. Some have even compared it to "trickery." But as the age-old adage says, "The proof is in the pudding," and the numbers indicate that the native "pudding" is here to stay. In fact, according to a recent study by eMarketer, the spending on native digital display in the United States is expected to increase by an astounding 36.2% this year. This will equate to the sum of $22.09 billion spent on this recent genre of digital advertising.
So apparently, the skeptics got it wrong this time. Opportunities for effective marketing continually make their way across the spectrum of channels and platforms, all while the advertisers try to stay clear of the traditional bothersome ad intervals. Brands are continually searching for ways to state their case in a manner that captures the attention of the consumers, rather than having an ad pop up that they don't want to see.
In 2014, Meredith Levien, the executive vice president of advertising for The New York Times, announced that readers were spending about the same amount of time reading advertiser-sponsored posts as they were spending on news stories. That year alone they sold nearly $18 million worth of native ads. One example of this is the intriguing 2014 article entitled Women Inmates. It was about the lives of women in prison. Upon closer examination, the reader would realize that the article was sponsored by the Netflix series, Orange is the New Black, which is a show about … women in prison.
Experts surmise that soon, over half of all digital adspend will be on native ads. According to eMarketer principal analyst, Lauren Fisher, Growth of native digital display is being driven by publishers' pursuit of higher-value and more mobile-friendly inventory, as well as by advertisers' demands for more engaging, less intrusive ads.
In short, the takeaway from this is that marketers that wish to stay relevant need to make sure that they are using and testing native. While it's not the golden arrow, it sure helps to be there, and "being there" is what we do at Genius Monkey.