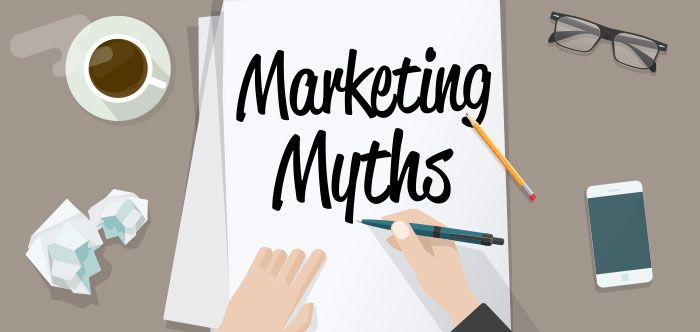 Your targeted audience is a cornucopia of different ages, groups and personalities. Here are a few indicators of that fact:
Close to 5 billion videos are viewed on video-share sites every day
86% of millennial fathers turn to video for parenting advice
The current number of cord-cutters has increased more than 33% over the last year
Millennials make up 34% of our nation's work force
More than 16 million millennials are now mothers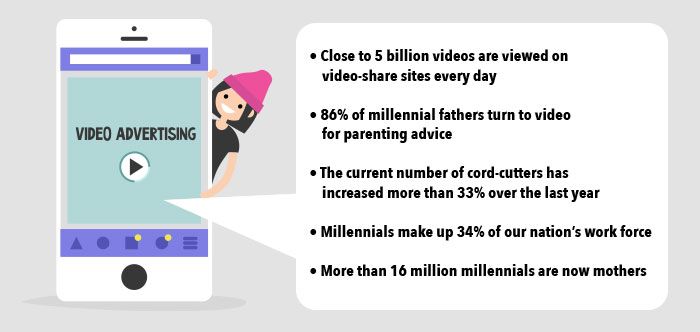 In order to really capture the attention of your targeted audience, it takes more than just desire and good intentions. The tastes of consumers are always changing; morphing to meet their wants, needs and priorities. It can be a challenge for marketers to stand up to the challenge of staying current with these shifting preferences.
One way to discover what consumers are seeking is to study what videos they watch on video-share sites like YouTube, which has 1.5 billion logged-in users each month.1 By observing a consumer's watching habits, it's rather easy to programmatically determine where their interests lie.
Google sought ways to find out more about the habits and behaviors of the public by hosting viewing parties, surveying viewers and observing their online behavior. This study revealed that marketers are making assumptions that are not accurate, as they're based more on myth than on reality. Here are a couple of these marketing myths that stand out: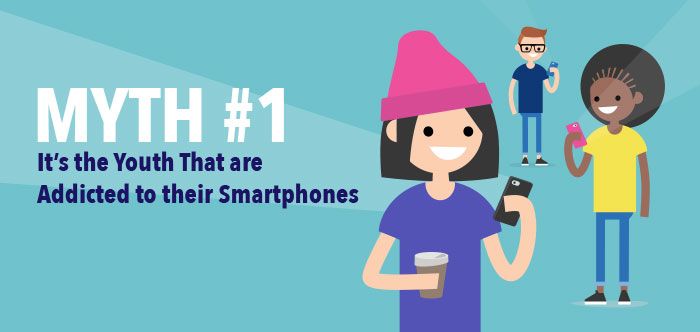 Myth #1 It's the Youth That are Addicted to their Smartphones
"Cord-cutters" is a term used to describe the people that abandon their cable television for digital platforms. Experts speculate that by December of 2017, there will be 22.2 million of them in the United States, alone. This is a 33.2% increase over 2016's numbers.
We typically think of these cord-cutters as millennials (age 18-34) and Gen Z (age 2-19), but hold the phone … that's not necessarily the case. Anyone who thinks that Gen Xers are "old school" need to rethink that assumption. Actually, according to research conducted by Nielsen, the Gen Xers are more connected to their smartphones than is the younger crowd.
According to research by Pixability, it's the Gen Xers that account for more than one-and-one-half billion daily views on video-share sites.2 In addition, 75% of them watch videos at least monthly—on any device.3
Brand marketers that want to reach the Gen Xers and stay competitive, must consider how their campaigns can be effective on all devices, big or little; in the office, or on the go.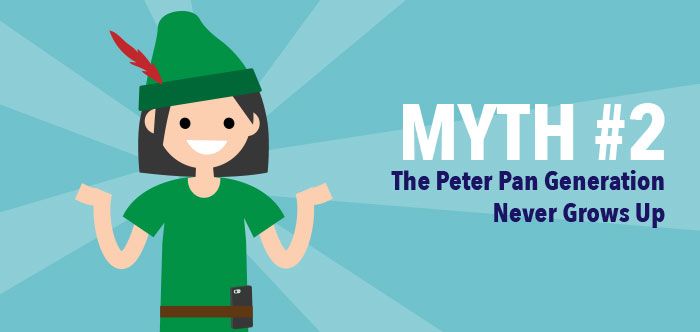 Myth #2 The Peter Pan Generation Never Grows Up
The Millennials are known as the "Peter Pan" generation; always the 18-34 group. But, the fact that they are taking on new responsibilities is indicative that they are indeed growing up.
Millennials make up approximately 31% of the U.S. adult population, as well as more than one third (34%) of our nation's workforce. To seal the point, the largest group of home buyers in 2017 were the millennials, and over 16 million of them are now mothers. In other words, the millennials are nothing for marketers to sneeze at!
While millennials do turn to videos for entertainment value, that's not the only value they hold for them. Recent research by Google has revealed that 93% of them turn to videos for their instructional value.4 It may be how to rebuild the carburetor in the car you're restoring, or how to make the best hollandaise sauce. It's actually difficult to come up with a subject on which there is no instructional video to be found.
The real takeaway from all of this is that marketers have an opportunity to reach a wide slice of the world's population. Those marketers that end up on top are the ones that reach out to individual groups, from their needs and perspectives, rather than just making a broad swath across the generations of today.
1 YouTube Internal Data, Global, May 2017.2 Pixability Software. All-time data up to Nov. 2016.3 Google/Ipsos Connect, U.S., YouTube Human Stories: Gen X, n=1,004 respondents age 35-54 who go online at least monthly, Sept. 2016.4 Google/Ipsos Connect, U.S., YouTube Human Stories: Millennials, n=1,901 respondents age 21-36 who go online at least monthly, Sept. 2016.