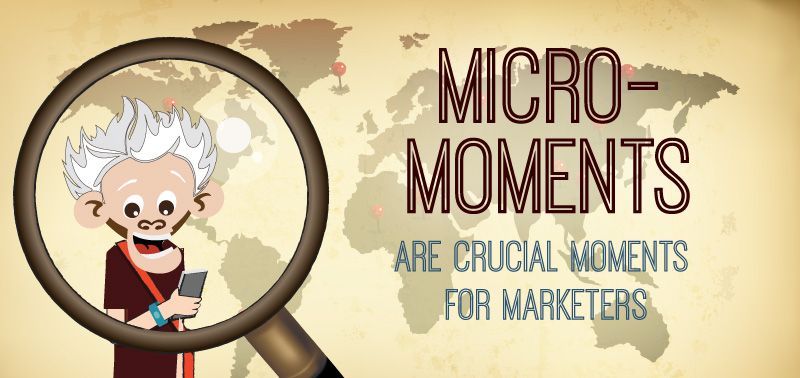 In this hurried, techno-savvy world, there are micro-moments that occur all throughout the day, and throughout the population. A micro-moment is when somebody instinctively turns to a device (usually a smartphone) in order to learn something, to do something, to discover something, to watch something or to buy something. These moments are rich in intent; when decisions are made and when our preferences are shaped. We frequently turn to our mobile devices to help us find the correct solutions. This opens up a whole world of opportunity to brand marketers, who have the solutions that the consumers are seeking!
Since the advent of the smartphone, consumers have learned to rely on their mobile devices to help manage their busy lives and create advanced plans. As an example, take a look at a few facts about smartphone users (which, at last count, was about 60% of our nation):
91% of people use mobile for answers while in the middle of a task
90% use mobile to work towards completing a long-term project while on the go
62% are more likely to take action instantly when faced with an unexpected task or problem because they can turn to their phones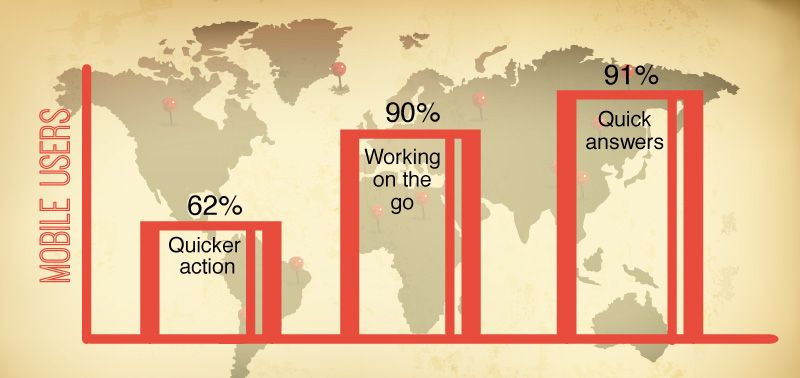 It's amazing how, when we have instant intelligence at our disposal, we don't hesitate to consult our smartphones any time a question pops up. Here are a few statistics that drive this point home:
82% of consumers seek information from their smartphones while in the store
66% turn to their cell phones to learn more about a commercial they saw on TV
51% have made purchases of something other than what they originally intended to buy because they consulted their cell phones and saw something better
When asked to describe the role of cell phones in their lives:
87% admit that they always have their phones at their side, both day and night
68% check their phones within the first 15 minutes of waking each morning
30% will admit that they feel uncomfortable, naked, without their phone at their side
The average smartphone user will check his or her phones 150 times per day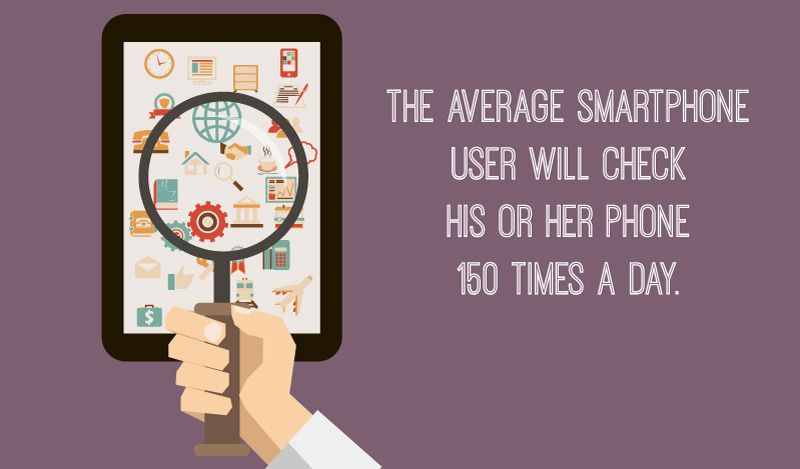 When it comes to micro-moments, we take action to accomplish whatever we need or want right now. These are "I want to know," "I want to go," "I want to buy" and "I want to do" moments, and they are relevant points for marketers to deliver upon. How do we know? Well, the statistics speak for themselves:
82% of smartphone users admit to consulting their phones before making a purchase
91% turn to their phones for ideas while in the middle of a task
In the last year, mobile conversion rates have shot up by 29%
In the last year, there has been a 20% increase in online mobile sessions, yet the amount of time per session has decreased by 18%
map style stats again - 'micro moments' around the world
When you really consider it, we don't sit down at our keyboards anymore to make a purchase. We reach for our phones, making informed decisions faster than ever. This affects more than just mobile; it affects the whole consumer journey across devices, screens and channels.
Here is a useful strategy that will help you, as a marketer, help your customers with their micro-moments:
strategy poster
Be There - You must anticipate micro-moments for users in your industry, then make a commitment to be there for consumers when their micro-moments occur Be Useful - You must remain relevant to the needs of the consumers in the moment, and connect people to the answers they are seeking Be Quick - Mobile users want to know where they're going and what they're going to buy-you must make it fast and seamless for them or they will just move on
Aside from being there for the consumers, marketers must make sure that they are front and center on the screens of those who are searching. With Genius Monkey's programmatic platform for mobile devices, we place your ads on the right screens at the right moments (or micro-moments, as the case may be)!