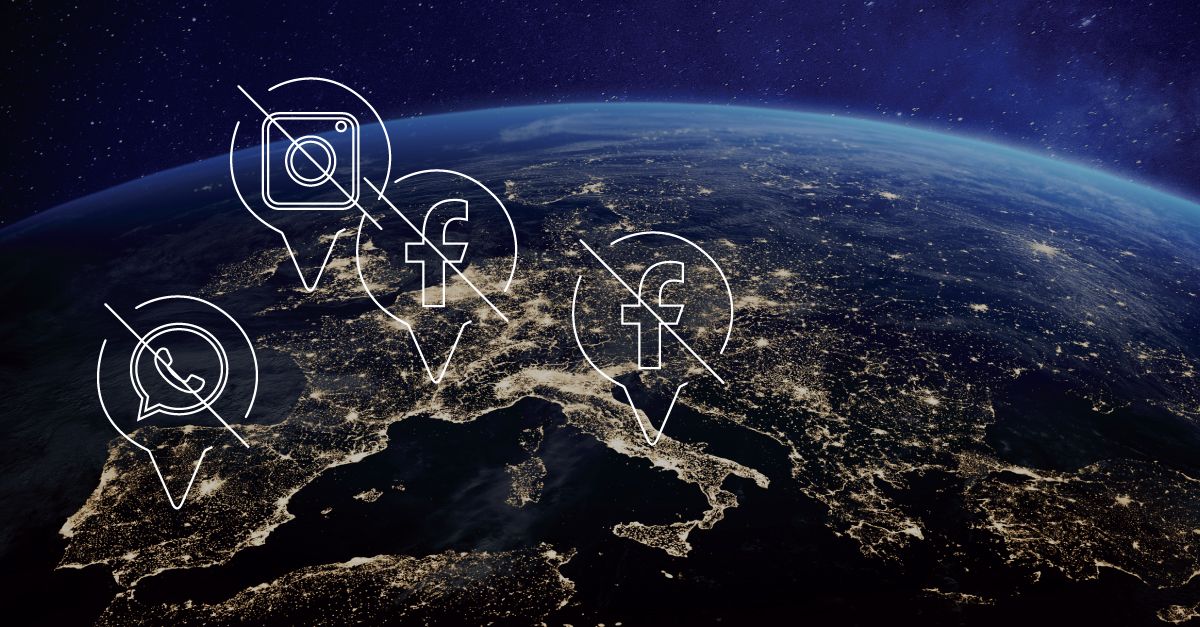 Rumors spiked this past week over Meta and the possibility they could remove Instagram, WhatsApp, and Facebook from the European Union, as issues over red-tape, regulations, and data arise.
Meta released a report recently that explained the reasons for their possible withdrawal from the EU. According to AdWeek, the European regulators are working on legislation to establish how EU citizens' data will be transferred to the U.S. while withdrawing from a major market is an extreme outcome, this is a reminder that marketers should not put all their eggs in one basket."
This should be a strong warning sign to marketers, advertisers, and digital creators to diversify ad spend programmatically and keep tabs on the digital marketplace. When you diversify your ad spend, you're making sure your bases are covered and you have a plan, no matter which way the market turns.
The Unpredictable Nature of Facebook
It was only a few months ago that Facebook Went Dark worldwide for almost an entire day due to technical difficulties, giving advertisers a big scare. You could lose hundreds of thousands of marketing dollars and millions of revenue dollars when you don't diversify.
Forbes said it best: "Betting big on one channel or one idea can cost your company a lot of money without a big return. That's why we as marketers have referred to the "marketing mix" for many years and have diversified our spending across many different activities and channels to ensure we are placing multiple bets to achieve our objectives."
Meta released a follow-up blog on February 8, 2022, stating that they have "absolutely no desire to withdraw from Europe." They denounced the rumors and said they were only following protocol in their quarterly reports by providing all possible risks to their investors.
Their blog post ended with this statement: "Like other international and European businesses, brands and trade organizations, we hope to see continued progress in negotiations for a Privacy Shield replacement to protect transatlantic data transfers, ensure robust privacy protections and keep global communities, economies, businesses and families connected." However, the real outcome remains to be seen.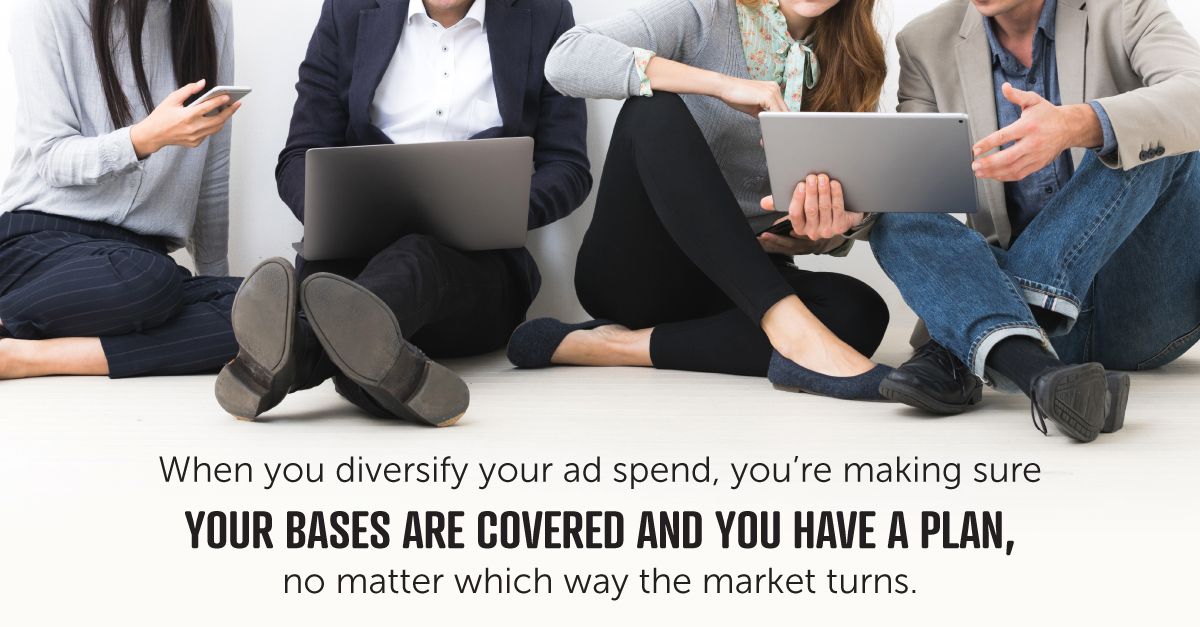 How Genius Monkey Diversifies and Delivers Results
As the digital landscape constantly changes, you can't rely on one channel for your needs. In fact, one Genius Monkey client, Liberty Buick GMC, saw a 54% reduction in overall cost-per-lead by diversifying channels and targeting with Genius Monkey.
Another client running through Open Lock Marketing, who was white labeling GM services, saw a 137% increase in total conversions and 56% drop in cost-per-conversion by diversifying from just LinkedIn to a programmatic strategy across many networks. The name of the game: diversification. Learn more about how we've mastered the game through our programmatic platform.