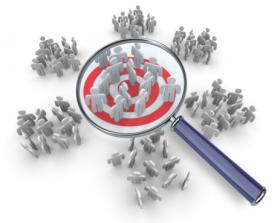 No matter what goods or services that marketers are trying to push, the end goal is to connect with the right people at the right time. In order to make this happen, brands are embracing the programmatic platform in order to engage consumers and earn their brand love.  Here are three resolutions for brand marketers who are implementing programmatic in 2015.
There are several changes that have occurred in the marketing industry over the last decade, but one thing remains constant: the desire to engage the right people at the right time. For this reason, a great deal of time and resources are spent by brands in order to learn the insights of their audience, in hopes to learn more of their true motivations `what drives them, or excites them. This knowledge is critical in order to develop resonating creative that is compelling to consumers. But how does a marketer know that the target audience is being reached? This is where the Genius Monkey's programmatic technology comes into play.
Personalized mass reach is imperative for any business that wants to succeed. This is why the concept of programmatic is being well received by more and more brands. As an example, during the World Cup, Nike delivered engaging immersive 3D display ads using real-time buying, spanning websites and applications in fifteen countries. Fans were able to make these moments their own by interacting with them after the intense soccer match. Nike reaped over two million engagements by using this type of personalized, interactive campaign.
Marketers can utilize programmatic buying to raise their appeal level and earn brand love from consumers. The following are three suggestions (or resolutions) for marketers that are beginning to implement this programmatic strategy in 2015.
Measurable Results Are a Must
Innovations in the measurement of the ad effectiveness are elevating marketers to more meaningful brand metrics. Finally, brands have the ability to ascertain whether or not their ads are reaching the right consumers. In addition, they can learn what the audience members thought of the ad, and whether or not it changed their perception. Lastly, and most importantly, marketers can learn what actions were taken by consumers took as a result of seeing the ad. Digital brand measurement has become a strength, rather than a weakness, thanks to this results-measuring technology.
In order for metrics to be meaningful, the ad must be seen. The viewable impression offers a deeper insight as to whether people actually saw the ad. If the ad wasn't viewed, the consumer certainly can't act on it. The ability to measure programmatic buys (based on this metric) allows your creative to make an impact. In short, maximizing brand visibility strongly and positively affects marketing results. The more a marketer's ads are seen, the more bang is realized per advertising dollar.
Quality of Inventory
There are vast amounts of inventory, data and targeting available to brand marketers. Experts predict that by 2017, 8% of display buys will be programmatic. As these numbers increase, the quality of the ad inventory will become a higher priority as brands work to achieve just the right mix of content and context. There have been great strides in the areas of verification solutions and fraud detection, which is helping to rectify several of the long-standing issues of inventory quality. In the interest of protecting brands and budgets, Genius Monkey is adamant about insuring that the inventory is only placed in "safe" environments.
Using private marketplaces and programmatic direct buys to sell their inventory has become a popular trend of big publishers. As a result, the amount of premium inventory available programmatically has increased substantially, and this is the inventory that brands now want to buy. They have a myriad of options to choose from to assure that they connect with the right crowd in brand-safe environments.
Mobile and Video
Thanks to the long reach of programmatic across channels, formats and screens, marketers can reach and engage today's constantly-connected consumers wherever they are. Interestingly, according to Mary Meeker of the 2014 Internet Trends report, of all the time we spend on media, 20% is within a mobile environment, while only 4% of the advertising spend in the U.S. is allocated to mobile. However, as previously mentioned, programmatic reaches across all screens and makes connecting with people possible wherever they may be.
Within the realm of digital advertising exists a huge amount of creative flexibility. Genius Monkey can do anything in an ad that they can do on a website. Thanks to technology, our creative is not limited to desktop. We can create ads for any screen, which is crucial, as so many consumers spend time on multiple screens.
There is a noteworthy increase and growth in programmatic video. In 2014 there was an impressive 400% increase in the number of impressions for videos transacted programmatically. This comes as no surprise, in light of the fact that the interactivity (along with the sights, sounds and motion) of video is more engaging than any other form of medium. Because brands are able to reach a targeted audience, a programmatic video is much more powerful, striking the right consumers at the right time. Experts predict that sales for real-time bidding for video ads should reach $3.9 billion by the year 2018. This is a substantial increase over the $500 million in 2014. With programmatic, marketers can now follow consumers and steer themselves towards the direction of success by prioritizing cross-screen reach and rich formats with their advertising.
Brand Love for 2015
Genius Monkey, utilizing programmatic technology, has developed a way for brands to get up close and personal with their targeted audience, delivering the right ad to the right people, on any screen, in any channel. Better yet, we can measure the number of views, and buy impressions based on the results. The successful brands of 2015 and forward will be those that can think beyond traditional formats and platforms, delivering compelling, creative ads that their audience wants to see.