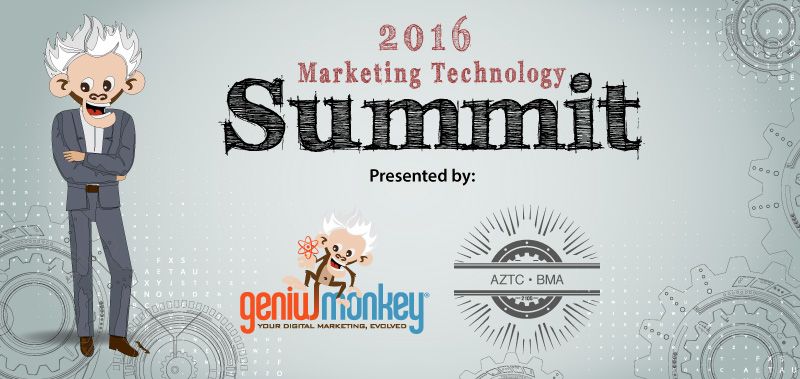 The Arizona Technology Council (AZTC) and Business Marketing Association (BMA) Phoenix Chapter are excited to present the eighth annual Marketing Technology Summit, presented by Genius Monkey
This event is billed as the largest gathering of B2B marketing professionals in the entire state. It is to take place on Thursday, August 18, 2016 at ASU SkySong, located at 1475 N Scottsdale Rd in Scottsdale, Arizona (Room 130). Registration opens at 12:30 pm and the opening remarks begin at 1:00 pm.
There will be more than 200 marketing professionals skilled in business-to-business marketing, sales and technology in attendance. The event lasts a half-day, and will feature top-tier educational opportunities, along with the chance to network with industry leaders from AZTC and BMA.
Amongst the eclectic mix of the various fields of interest that will be in attendance are CMOs and CIOs, small, mid-size and large high-tech organizations, venture capitalists, angels, banks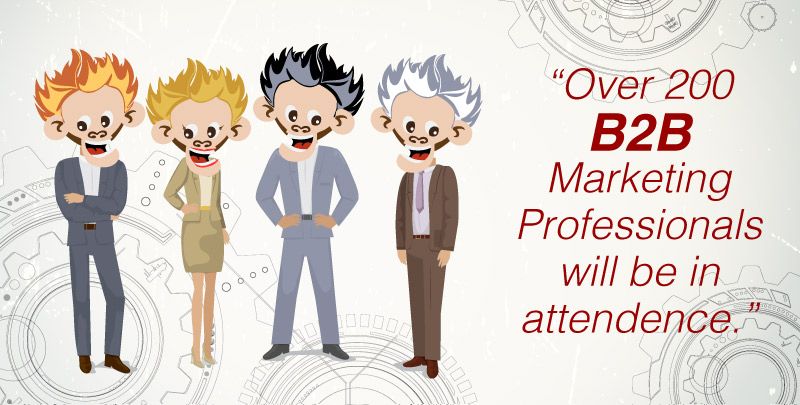 and fund managers, marketing and PR agency leaders, educators and marketers from K-12 (and higher) education, public policy leaders and legal professionals.
In addition to the opening remarks, the agenda for the additional speakers is as follows:
1:00 - Opening remarks will be delivered by Steve Zylstra, President and CEO of the Arizona Technology Council, and Sheila Kloefkorn, President of BMA Phoenix, CEO/President of KEO Marketing Inc.
** 1:15** - Keynote Speaker Jon Miller, CEO of Engagio
Account-Based Marketing and Account-Based Sales Development = Account-Based everything
Jon's topic: If your job is to prospect for new contacts, not just follow-up on leads from marketing, then you know you can't just wait around for the right people from the right accounts to swim into that net. You need to reach out to those "big fish" directly. So when you need more than inbound, learn the new "secret sauce" for combining account-based marketing and sales development to build pipelines to target accounts, expand existing relationships and connect with more decision makers.
** 2:00** - Interactive Panel Discussion
Trends in B2B Marketing: Marketing in 2016 - Research, Digital and Advertising
Panel's Topic - The panel will discuss the most important trends in B2B marketing in 2016, and how buyer behavior is changing faster than ever before. Learn what today's most successful marketers are doing to stay ahead and succeed. Panel members include:
Al Maag, Executive Director, BMA, Founder MaagComm+ Sheila Kloefkorn, CEO/President, KEO Marketing Inc Bruce Petillo, Director of Marketing, Insight Rick Flowers, Managing Partner, Kpmh Digital John Fraser, CMO, Tiempo Development
And our very own: Jeremy Hudgens, SVP, Genius Monkey
** 2:45** - Break
** 3:00** - Keynote Speaker Eileen Gibson, VP Market Management, Avnet
_ No Shortcuts to Growth: Plan Your Work and Work Your Plan_
Eileen's Topic - Growth is the lifeblood of every company, and you have choices to make when you plan for it. Your current customer base can provide great opportunities - sell them more of what you have, or expand your offerings for them. Or, you can target a new customer segment for growth - position your current offerings for a different customer type or make a completely new market move with new offerings in a new segment. Each of these options comes with dynamics, risks and potential rewards. Whichever option you choose, the discipline of thorough and deliberate go-to-market planning can mean the difference between success and failure. Hear about the Top 5 tips that will ensure that you cover every base and increase your chances for success as you embark on your journey to growth.
** 3:45** - Break
** 4:00** - Breakout Session
_ Trends in Applications 2016: What is Having the Biggest Impact on Marketing _
Moderators Include:
Kendall Matthews, CMO, AppointmentPlus Matt Ziegler, Sr. Director of Strategy, DoubleDutch Zach Ferres, CEO, Coplex Arnold Jee, CEO of Rare Labs
** 4:00** - Breakout Session by Amy Protexter, VP Marketing, Insight
_ Inside Out: A Story About Refreshing a Brand _
Breakout Topic - Your organization is growing and changing in response to a variety of forces: a changing market place, an evolution in technology, mergers and acquisitions. Those forces may be causing your product and value proposition to evolve. This session will help you understand not only the power of refreshing your brand, but also the importance of doing so from the inside, out. Insight refreshed its brand a little more than a year ago for the first time in its 27-year history. During that time, it had evolved and grown from a business plan created during an ASU course by brothers Tim and Eric Crown, to a 5,500 employee, global, Fortune 500 company. Learn how Insight stayed true to its DNA, but found a way to simplify its purpose and values to create tremendous internal alignment and begin to fuel its digital transformation in the marketplace.
** 5:00** - Closing Remarks, Cocktail Reception, Sponsor Expo
** 6:00** - Event is Complete
This is a landmark marketing event, and an incredible opportunity to gather invaluable information on the programmatic marketing platforms of today. Admission is only $40 for AZTC members, $25 for students and $60 for all others. If you'd like to attend, you may register by clicking here.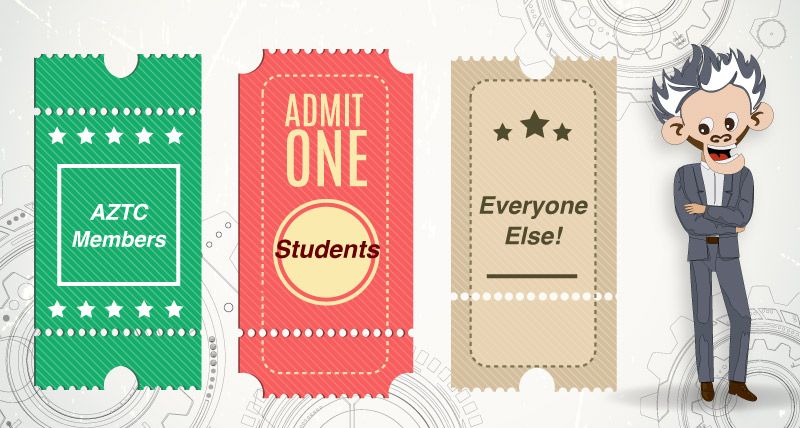 Those sponsors and exhibitors that are making this event possible are:
Genius Monkey - Presenting SponsorKEO Marketing - Silver Sponsor Arizona Commerce Authority - Partner Sponsor Tempo Creative - Silver Sponsor onTop Technology Corp - Silver Sponsor Sandler Training - Bronze Sponsor Pure Chat - Table Top Sponsor MST Solutions - Table Top Sponsor mediathp - Table Top Sponsor The Nerdery - Table Top Sponsor TechTHiNQ - Bronze Sponsor Business Wire - Bronze Sponsor Pragmatic Marketing - Bronze Sponsor