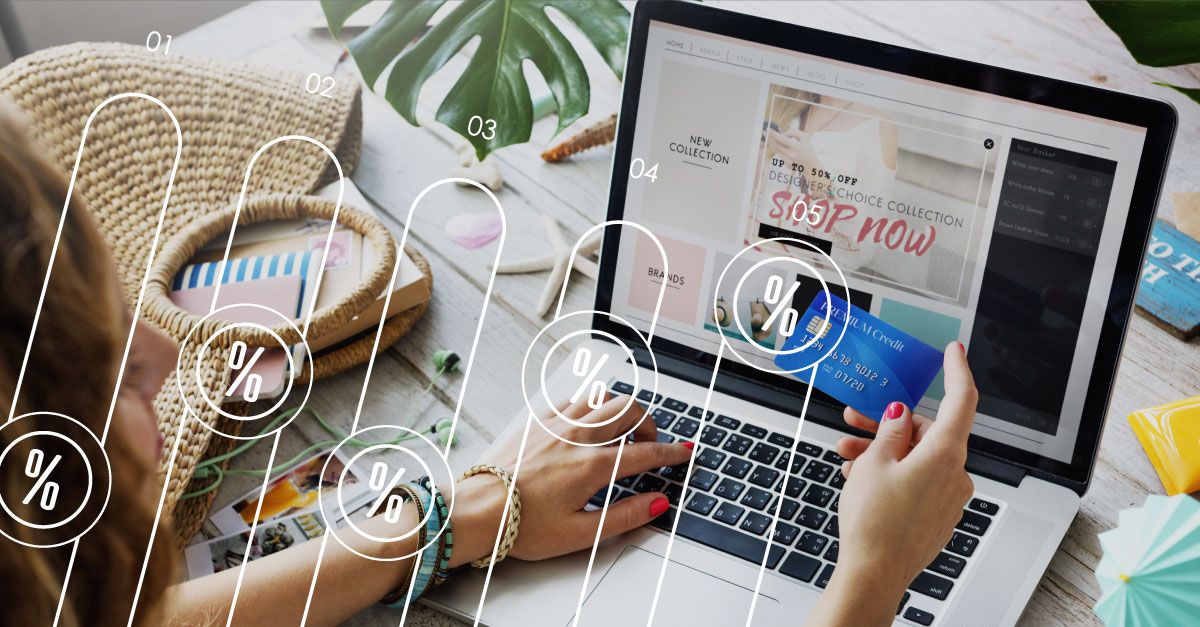 Over the last several decades, we've seen huge advances in technology that have raised the bar for global markets faster than most businesses have been able to keep up with. Thanks to social distancing measures, these jumps in technology are occurring more rapidly today than ever before, and more and more brands are turning to such advances in order to keep their businesses viable and relevant during this time of drastic change for industries throughout the world.
This is particularly true for retailers because consumers now expect brands to offer digital solutions and online shopping. Because of this, e-commerce business has skyrocketed and shows no sign of slowing down anytime soon.
Marketing strategies for the e-commerce era
Executing a successful e-commerce marketing plan comes down to two critical starting points: understanding your customers' wants/needs and being clear on your brand's primary objectives. Only once you have that nailed down can you formulate an effective e-commerce campaign strategy. That being said, here are some tried-and-true tactics you can put to the test when you're ready to move forward:
Diversify as much possible
Channels. Media. Devices. Diversifying as many aspects of your marketing plan as possible can help boost brand awareness by expanding your exposure. The more people who see your products, the better odds you have of generating more conversions. In fact, clients see a 24% lift in brand awareness when they run multi-screen campaigns. It always helps to diversify.
Video ads are a must
Over 55% of Americans watch videos every single day–a number that's only expected to increase with time. Such a promising opportunity to reach target audiences is something savvy marketers simply can't afford to do by carelessly omitting video ads from their campaigns. Consumers like to see what your product or service is all about before making a decision to engage, and nothing lets them "see" more than videos.
Display ad campaigns
One of the most common ad mediums for e-commerce, display ads are a popular favorite for both marketers and consumers. Banners, simple graphics and colorful images can be strewn throughout the digital ecosystem and reach audiences across multiple platforms and devices. The low cost per click and cost per thousand impression costs associated with banner ads allow the product and offer to get seen by the masses for a fairly low cost. And at Genius Monkey, we help our clients personalize display ads by targeting people behaviorally, contextually and demographically for even greater results. A strong banner ad consists of four primary elements:
What : What you do or what is happening
Why : Why use you or take a specific action
Who : Branded name and logo
How : Call to action
Retargeting increases conversions
Retargeting is a programmatic option that allows online advertisers to display their ads to consumers who've already interacted with their brand's website, email list or app. Retargeted ads can bring back any potential customers that have interacted with your brand in the past without converting or did and you want to sell them a similar item. Retargeted ads not only increase your chances of boosting conversions, but they also perform better than standard display ads since they're being viewed by people who already have some interest in your products or services. In Genius Monkey's case, we can even retarget your competitor's websites. Talk about a great way to gain market share over your competitors!
Pay-per-click (PPC) campaigns
Among the most common e-commerce marketing practices is PPC, for those who are already aware of your brand and doing intent-based searches. It is essential to every marketing strategy that you own your name. Meaning, if you're spending money on a display or video ad campaign and driving mass brand awareness, you need to make sure you're showing up for your brand name in Search Engine results every time to capitalize on that branding effect. This is done by owning your brand name keywords in a paid search campaign. These branded keywords are generally the cheapest, but most effective keywords to go after for the start of any paid search campaign.
Embrace personalization
Tailored ads are a highly-efficient way to drive online sales. According to an Epsilon study, 80% of consumers are more likely to do business with a company that invests in consumer personalization. By tracking your customers' behavioral data, preferences, and previous purchases, businesses can effectively personalize the customer experience, while at the same time increasing their conversion potential. Win-win.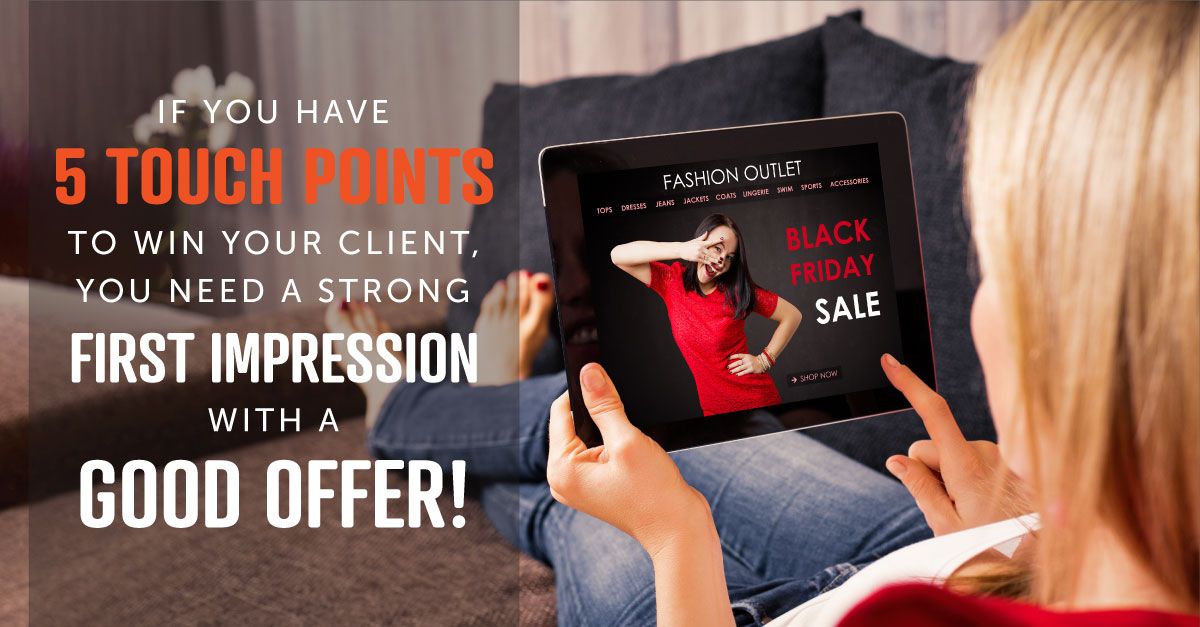 Success starts with precision targeting
Effective advertising hinges on experiential marketing. When you combine that knowledge with the Genius Monkey data that has found that when it comes to E-Commerce, a majority of purchasers convert in less than 5 touch points you can realize how vital it is for marketers to run multiple ads with different variations in order to find the best-converting options. Continue testing over and over again to make sure you are getting a better offer out there than your competitors in those first 5 touch points.
For best results don't forget to refresh your ads every once in a while so your audience doesn't get bored. But above all else, you must first begin with precision programmatic targeting. Which happens to be our specialty here at Genius Monkey.
One success story can be found in a recent case study featuring a client of ours. This American-based e-commerce apparel company recognized the need to reach the market segment to whom their clothing line would most appeal.
By utilizing highly efficient display, video, content and social-based display ads, layered with top-notch behavioral data across a massive media agnostic set of networks, Genius Monkey effectively created a massive uplift in revenue of 250% for this e-commerce client!
In addition, the clothing company's cost per acquisition improved by 36%, while their average order value improved by 5%. The click-through rate grew to a substantial 44%, and the cost per click improved by 7%!
The future looks bright for E-commerce
Despite the many changes all industries have undergone this past year, even more changes are sure to occur due to the ongoing impact of our global pandemic. Because of this, creating and maintaining a strong and reliable e-commerce business will require shrewd and adaptable marketing tactics more than ever before. But don't let this scare you.
With the right e-commerce strategies, businesses can set themselves up for comfortable, continual success–especially if they employ only the best in programmatic targeting and precision. The more your target audience is reached, the more engagement you'll receive for generating leads, thus leading to more customer engagement and conversions.
So what are you waiting for? Get out there and put this newfound era of e-commerce business to work for you.