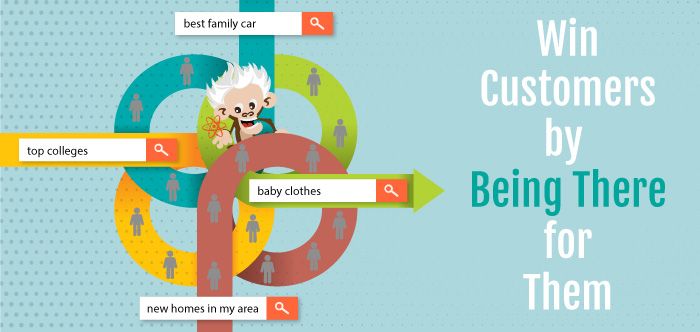 We have become a culture that is highly reliant on online search. Recent reports indicate that 51% of smartphone users have discovered a new company or product when searching on their phone. B2B researchers conduct an average of 12 searches before engaging on a specific brand's site. In fact, 65% of smartphone users look for the most relevant information, regardless of the company that's providing the info.
Searches are imperative and prevalent in today's marketing activities. The number of searches that are conducted daily is a testament to the relevance of search. Recent reports indicate that there are approximately 6,586,013,574 searches conducted each day. To put a number on that figure, it's six billion, five hundred eighty-six million, thirteen thousand, five hundred and seventy-four. As the statistics continue to roll in, it becomes evident that the way to win customers is by being there for them when they need information.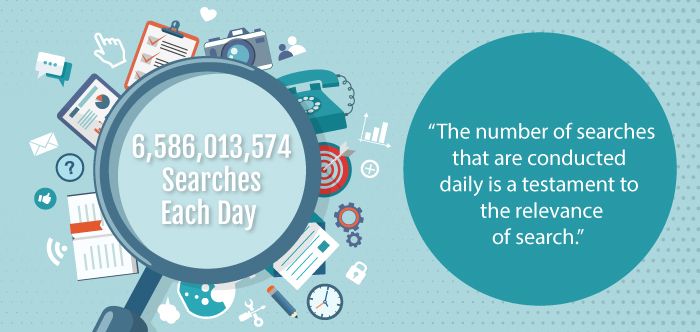 It should come as no surprise to anyone who is the least bit savvy about mobile search, that the "path to purchase" online is not a straight line. In fact, it's more like a treasure hunt! You may think you've decided on a particular brand or product, but just around the "online" corner, you see something completely different than what you thought you wanted, and suddenly there's another possibility.
New clickstream data makes it clear that when conducting searches, nothing is in cement until the purchase is actually made. But what is it that sways opinions here and there, causing consumers to change their minds about what they originally wanted to buy?
Just one search can mean the difference between your brand, and that of the competition. That's why it's imperative that brands are there for the right customers at the right moments.
Your Customers are Informed
Meet Gary. He's a 32-year-old from Chicago who loves to travel. In the frame of one month, he completed almost 3,000 online interactions related to the travel industry. One third of them was in regards to one specific upcoming trip to California.
No matter what Gary searched for, whether looking for a flight to Burbank or how to get tickets to The Jimmy Kimmel Show, he was always very thorough in his searches. Within a period of four weeks he had conducted almost a hundred searches about the Griffith Observatory. Nevertheless, he always returned to Hotel Tonight when searching for a hotel. With the massive amount of information online, consumers are more informed than ever before. Now marketers must accept this "new normal," and embrace it. They must be prepared to be there in the moments that count for their customers; all the way throughout the journey to make the purchase.
Gary's 1.5-Hour Search Journey:
Expedia (11 interactions)
Google Search (56 searches)
Oyster (31 interactions)
Mindy's Travel Blog (2 interactions)
Hotel Tonight (9 interactions)
Google Search (for Hotel Tonight coupon code)
RetailMeNot (1 interaction)
Expedia (14 interactions)
Point to Ponder: Digital ads don't always need to be centered around a transaction, per se. Marketers can be helpful all throughout the path to purchase, which will establish your brand as a trusted source of info early on, which will lend greatly to the possibility of customers going through you when they end up making the purchase.
Searches Generally Lead to Discovery
April is a young mother with three kids, and another one on the way. Knowing she'd soon have four kids, she set out to find a vehicle that would accommodate her family of six (including three car seats), and still carry some luggage for when they travel.
It was during April's online search that she discovered that the car she thought she wanted was not the best bang for her buck, and it didn't meet her needs like she thought it would. She actually learned these facts by getting online and diligently conducting her research. She was looking to be steered (no pun intended) in the right direction, and she was! She ended up purchasing another brand; a brand that was there when she needed it.
April's 13-Minute Mobile Search Journey:
Google Search: Toyota SequoiaToyota Manufacturer Site: (2 interactions)Google Search: "best SUV"Review Sites: (6 interactions)Chrysler Manufacture Site: (1 interaction)Google Search: "Town and Country"Chrysler Manufacture Site: (4 interactions)
Point to Ponder: As you continue to gain an understanding of the journey that a customer goes through, you start to consider the opportune moments in which you want to help him or her through. Remember that the path to purchase goes far beyond the "last click."
Expect the Unexpected
Lizzy is a 39-year-old mother and wife who set out to look for some furniture over the holiday season, as she was going to be inundated with company. She experienced hundreds of inquiries with several furniture retailers. One could trace the clickstream journey from Halloween, on, to see just how Lizzy went from searching for a leather sectional couch to shopping for a coffee table. Her attention seemed to shift from sectionals to coffee tables when she realized that two of her favorite stores carried couches and coffee tables. Once she started searching coffee tables, she browsed several different tables and retailers as she looked for the best products at the lowest price.
Lizzy's 39-Minute Mobile Search Journey:
Google Search: "leather sectional couch"Home Goods Sites: (14 interactions)Google Search: "leather sectional couch"Target: (23 interactions)Google Search: "cheap coffee tables"Home Goods Sites: (10 interactions)Google Search: "cheap coffee tables"Walmart: (13 interactions)Home Depot: (30 interactions)
Point to Ponder: Watch the customer journey closely, and be sure to maximize your presence in the places and times when people may vary their course and start searching for products related to their original search.
Don't Discount the Power of Reviews
Marianne, a 33-year-old from Washington, is a big fan of deal sites like Groupon, where she is always looking for bargains, discount codes and coupons. One day she ran out of her regular eyeshadow, so she went to an auction site to look at various brands. She used search to hone in on the brand she wanted, and read dozens of reviews as she did.
Marianne explained that in the past, she had only used makeup from the drugstore. She decided to find another brand that would last longer, and go on smoother and easier. She narrowed her search down to two brands. The one she eventually chose was because of the positive reviews she read online.
Marianne's 8-Hour Search Journey:
eBay: (9 mobile interactions)
Google Search: (top eyeliner brands)eBay: (3 mobile interactions)
Google Search (mobile): "best lasting eyeliner"
Ulta: (2 mobile interactions)
eBay: (2 desktop interactions)
Point to Ponder: Be sure to pay close attention to the ratings and the perception of the online consumers. You may want to build these perceptions into your creative ads and messages.
When it comes to search, programmatic has proven to be extremely efficient and unprecedented in its ability to pair rich audience data with ad inventory and targeting. Both buyers and sellers alike have become users of this programmatic technology, based on the efficiency and effectiveness. This is the reason it has been quickly adopted across a multitude of channels and ad formats.
At Genius Monkey, we service ad agencies, corporations and brand marketers with programmatic banner, video, social, native and search display-based ad campaigns. These are more efficient, relevant and targeted to the specific demographic and behavior that displays a particular interest in their service or product. And, it's all backed by our proprietary attribution conversion tracking. This is why we are able to deliver effective ads that are aimed at the target audience, with messages that go directly to those who are conducting searches. All so that you can be there for them in the critical purchase moments, as the consumers make their way along the winding purchasing path.