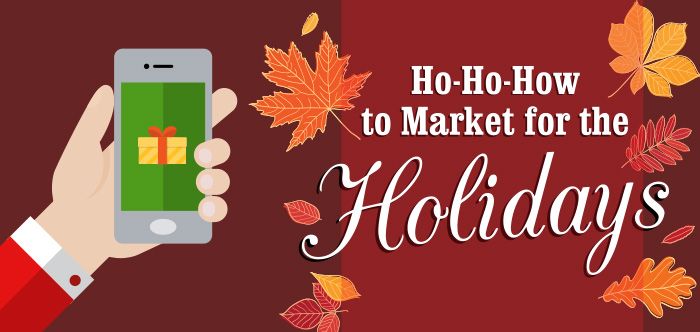 The days of summer are gone and the holidays are coming on quickly. If your holiday marketing plan isn't in place, you'd better get rolling! Let's first take a look at two of the most dominant devices; mobile and desktop, and what the digital landscape looks like for them.
According to comScore data, in 2016 during the months of November and December, there was a 44% increase in mobile ecommerce retail sales over the same time in 2015. As far as desktop goes, during the same months of 2016, sales from desktop orders were over $63 billion compared to mobile's $17 billion. On Black Friday (the day after Thanksgiving) of 2016, comScore reported that desktop ecommerce sales escalated 19% year-over-year, while mobile jumped a whopping 41%. In fact, in 2017 the overall spending on mobile ads increased by 26%, while desktop surged a mere 5.4%. Obviously, the mobile ads, as well as the dollars spent to support those ads, have grown exponentially.
It doesn't take a Jeopardy champion to realize that mobile is growing quickly. This is just another testament to the fact that in order to rise above the competition, marketers must see to it that their campaigns are reaching all channels and all devices throughout the year, and especially during the holiday season. This is in order to take advantage of the increased consumer mobile spending for this upcoming festive time of the year. Billions of dollars will be spent, so you may as well get your message out and grab your slice of the holiday pie!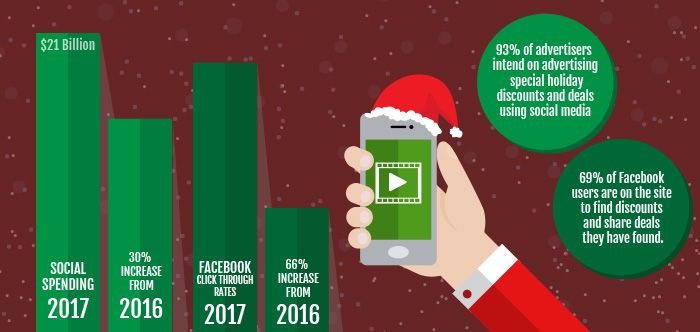 Another channel that should be grabbing your attention during the holidays is social marketing. Spending on social is expected to soar to $21 billion this year (2017). This reflects a 30% increase from 2016. Additionally, the click through rates on Facebook was up 66% and the return on ad spend jumped 33% for the 4th quarter, year over year. In a study conducted by Market Measurement, a whopping 93% of advertisers intend on advertising special holiday discounts and deals using social media. Studies have also revealed that 69% of Facebook users are on the site to find discounts and share deals they have found.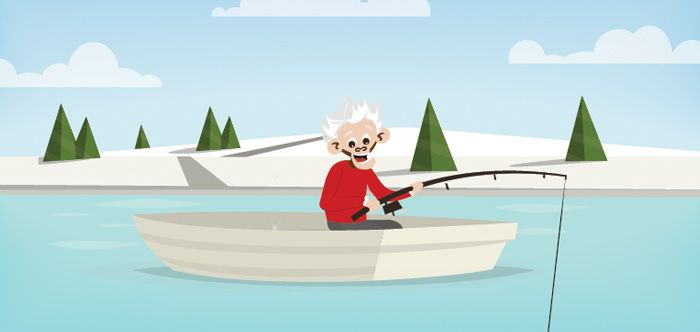 Interestingly, the reason marketers are spending so much more on social media advertising is because that's where consumers spend so much time. They like to keep up with their friends and family; especially during the holidays. They also find and share gift ideas and holiday entertaining tips using social media. The old adage, "When you go fishing, you go where you know the fish are" becomes very relevant—not just during the holidays, but year-round.
Hint: Over the holidays, the "fish" you want to catch are huddled over their computers and mobile devices, shopping for all kinds of things, so make sure you're using the right bait!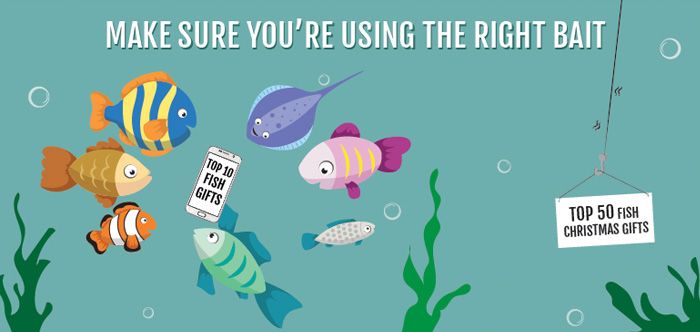 It is no secret that consumers respond and interact much better to video ads, so this too, should become a part of your advertising platform if it isn't yet. Total ad spending on video is anticipated to surpass $13 billion this year (2017). Experts surmise that it will increase to more than $22 billion by 2021. For those of you counting, that's only about 152 weeks away!
Based on research conducted by MediaShift, 76% of consumers between the ages of 18 and 29 watch videos on their smartphones. Not unlike the younger crowd, 46% of the 30-49 crowd does the same.
Video ads are relevant, and drive a strong performance. The video numbers tend to relatively match the consumption of content by Internet users. In other words, more people will want to watch your videos because they simply like to watch videos. Needless to say, a creative video makes a great addition to your holiday ad campaign, and this form of marketing is too relevant and effective to be ignored. Most important, they can be watched on desktop, social and mobile—at home, or on the fly!
So, at the end of the day (or year), it's imperative that your ads run across all channels and screens. Vary the sizes and the messages, and maintain a solid social presence, full of attention-getting video ads. Following these steps should make your company's holiday merry and bright!