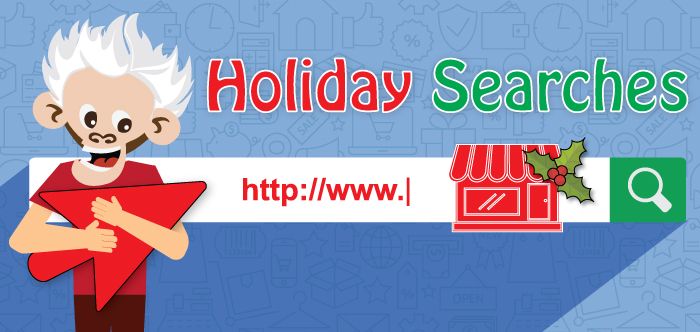 The holiday shopping frenzy has begun, and consumers are increasingly turning to the internet to discover what is in, who they should purchase from or where they should go to find it.
Last year, over half of the holiday shoppers polled said that they would be willing to buy from new retailers. They certainly don't stick with the same vendor just because they have been there in the past. Today's consumers want to find the best product at a fair price, and this is gold for marketers. But this can only be of value to these new retailers if they are on the ball-present when they're needed. And daunting as it may sound, if they are not there, they will not only lose new business, but they will end up losing existing customers as well!
Recent studies have also shown that two main themes have emerged when it comes to holiday shopping habits:
First, the searches evolve as consumers hone in on what they want to buy. Their minds can be swayed through a various amount of ads any direction, even though they thought they knew what they wanted when they began to search. Most shoppers end up buying a different model or brand than they initially set out to buy.
Second, people search to assure themselves of what brand, product or retailer is going to be best for their particular needs. Through mediums like social, video, blogs, reviews and much more searchers educate themselves more than ever. As a marketer, knowing you have access these mediums and targeting behaviorally, will you be there when they do?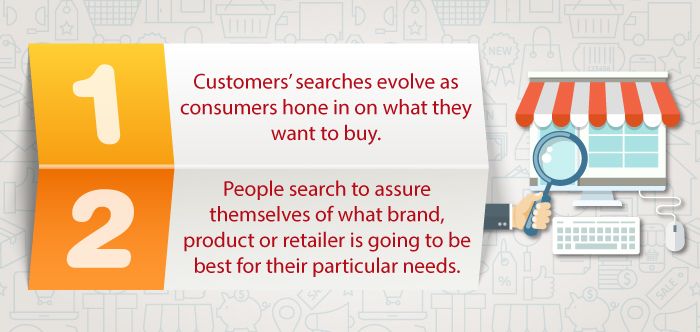 The days of browsing the holiday issues of the thick store catalogs, or looking over all the red and green store displays, have dissipated greatly. Now shoppers turn to their online searches for ideas and information regarding their holiday gift purchases. In fact, recent studies indicate that those who conduct online searches are 150% more likely to make the purchase, rather than those who don't search at all. This makes the online crowd a particularly valuable one to marketers.
Here are a few statistics about the habits of today's holiday shoppers, which should prove to be of great interest to brand marketers:
The value of e-commerce retail marketing has risen to approximately $300 billion. Yes, that's billion, with a "B," and that figure is expected to reach $414 billion by the year 2018.
Online searchers spend an average of $1,700 per person.
60% of Americans prefer searching online over shopping in malls and stores.
71% of Americans believe that they will get a better price online, than in the stores.
Only approximately 28% of U.S. small businesses are selling their products online.
Frequently, shoppers begin with a general search to gain ideas of what they might want to buy. As they start to harvest information, they adjust their criteria, and they begin to hone in on just what they want. As an example, Darren, a 45-year-old from Main, began his search by looking for a leaf blower that was cordless. His search criteria began to evolve, and soon he was researching gas-powered vs. battery-powered, then he searched gas-powered leaf blowers with a leaf vacuum attachment. Once he made up his mind of just what he wanted, the final search was on.
Angie, a 52-year-old from Washington, set out to find a Christmas gift for her boyfriend, but didn't have a clue as to what she wanted to get him. She started her search by searching, "a Christmas gift that my boyfriend would like." This led her to a blog, where she landed the idea of a surround sound system for his television. The search then narrowed as she studied features and reviews, until she found the perfect sound system for him, which she purchased online.
Brands can greatly benefit from these "I-need-ideas-now" moments, when the consumer is undecided -but to reap these benefits, the brands must be present! This is because consumers aren't necessarily searching for one particular brand … they are simply looking for the item that they have in mind. Now marketers must ask themselves, "Does my brand show up when people conduct a search using words like "laptops" or "gloves?" New customers are won by being there in the moment when your brand is most relevant to the consumer.
Nowadays, consumers have a wealth of information at their fingertips, so they can assure themselves that they are finding not only the right item, but the best item. During last year's holiday shopping frenzy, mobile searches related to "best gift" expanded by 70% year over year. Conversely, searches related to "cheap" or "inexpensive" gifts expanded by only 35%. This is a testament to the fact that cheapest isn't always what the consumer is looking for.
It is a mistake for a marketer to believe that someone on his or her retail website is a captive audience. At the end of the day, shoppers want to know that they are getting the best deal out there, so they frequently leave the retailer's site to do more research into products and pricing before nailing down their purchases. As an example, while looking at Walmart's online ads, Darcy decided that a tricycle would be the best gift for her nephew. Once she made that decision, she began searching online to determine which tricycle would be most appropriate for an eight-year-old, rather than buying the first one she saw on the Walmart ad.
To reiterate, consumers may spend time on a retailer's website during their "is-it-right-for-me?" moments, but that doesn't guarantee a sale. Consumers tend to conduct a "gut check" before committing to the purchase, and that usually means surfing a few more sights before pulling the trigger. That's why, as a marketer, it's imperative that you use remarketing features that take previous shopping behaviors into consideration. This makes it easier for potential purchasers to locate you again, across all channels and devices.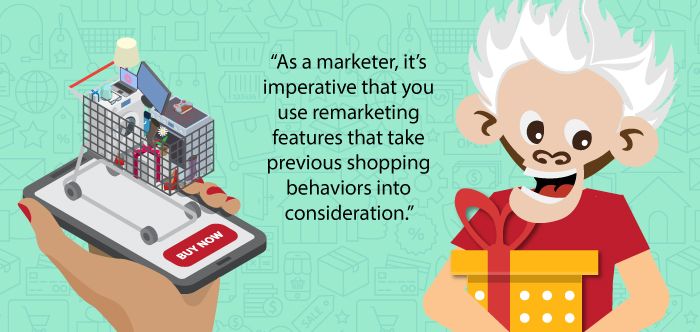 With easy access to the information highway, consumers are transforming themselves into "super-shoppers" practically overnight. Facilitated by the advancements of mobile browsing and search technology, they can maintain their highly active mobile searching on the go-anytime, anywhere. And whether it be with video, display, social, remarketing or search, marketers that will most succeed are the ones that are there for these super-shoppers in their moment of need.