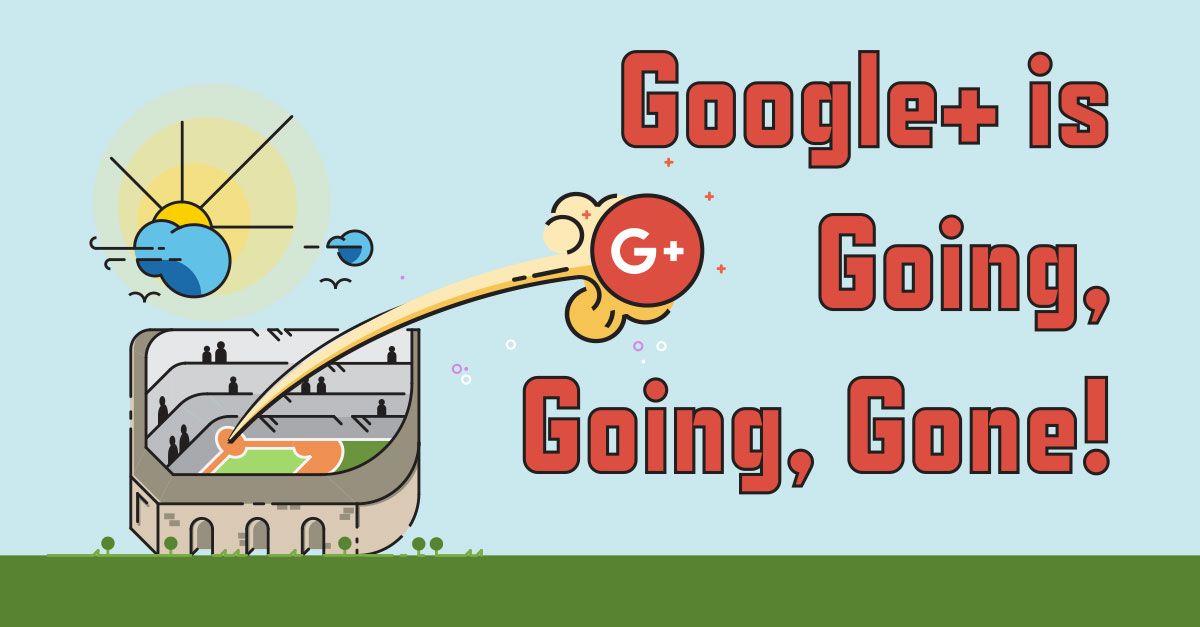 In December of 2018, Google announced that they would be shutting Google+ down for consumers in April of 2019. Google indicated that the reason for the shutdown is two-fold; first, because of low usage … and second, there were challenges when it came to security breaches.
On April 2nd, all Google+ accounts and Google+ pages that you have created will cease to exist, and they will begin to delete content from consumers' Google+ accounts. Also to be deleted are your photos and videos from Google+, unless they have been backed up in Google Photos. Your content can be downloaded and saved, but it must be done before April.
On March 7, 2019, all Google+ APIs will be shut down. It is a progressive shutdown that began in late January, with calls to these APIs starting to intermittently fail as early as January 28, 2019.
Developers should have received at least one email, if not two, listing recently used Google+ Application Programming Interface (API) methods and Google+ OAuth scope requests in their projects. Even if an email wasn't received, Google strongly recommends that developers search for, and remove, any dependencies on Google+ APIs from their applications.
The most commonly used APIs that are being shut down include:
Google+ REST API
Google+ Web API
Google+ Android SDK
Google+ Domains API
Google+ Pages API
This whole process of deleting content from consumers' Google+ accounts, Google+ Pages and Album Archive will not happen instantly; it will take several weeks. Content may remain throughout this period. For instance, Google+ members might still see parts of their Google+ accounts through activity log. Also, some consumer Google+ content may remain visible to some G Suite users up to the moment that consumer Google+ is completely deleted.
As of the writing of this blog (February of 2019), no new Google+ user profiles may be created. Additionally, there will be no more Google+ Pages, Communities or events. Now, you may ask, "How am I Supposed to Stay in Touch with My Fellow Google+ friends?" It is recommended to Google+ members that if they want to stay in touch with the friendships they have made via Google+, they should let their followers know where and how they can reach you after the shutdown.
In March of 2019, users can download and save their data for their Google+ Community. There will be additional data available for download, which includes author, body and photos for every community post in a public community. You may wish to create a post that lists your website, blog, social media channels, and other ways to stay in touch.
The buttons that allow you to sign in to Google+ will stop working soon, but, in some cases, may be replaced by a sign-in button for Google. Wherever you see a sign-in button, you'll still be able to sign in with your Google account.
If you are one of those that have used Google+ for commenting on your own or other sites, this feature has already been removed, and all of your comments whether on your own site or other sites, will have been removed by Blogger on or near February 4th, 2019.
If you happen to be a customer of G Suite, Google+ for your G Suite account should remain active. In addition, there will be a new look and new features for the site.
It is Genius Monkey's policy to stay abreast of all the goings on in the social media world, as these are platforms commonly used in our digital programmatic platforms. We make it our policy to monitor and report to our readers anything that we feel may impact their advertising efforts.