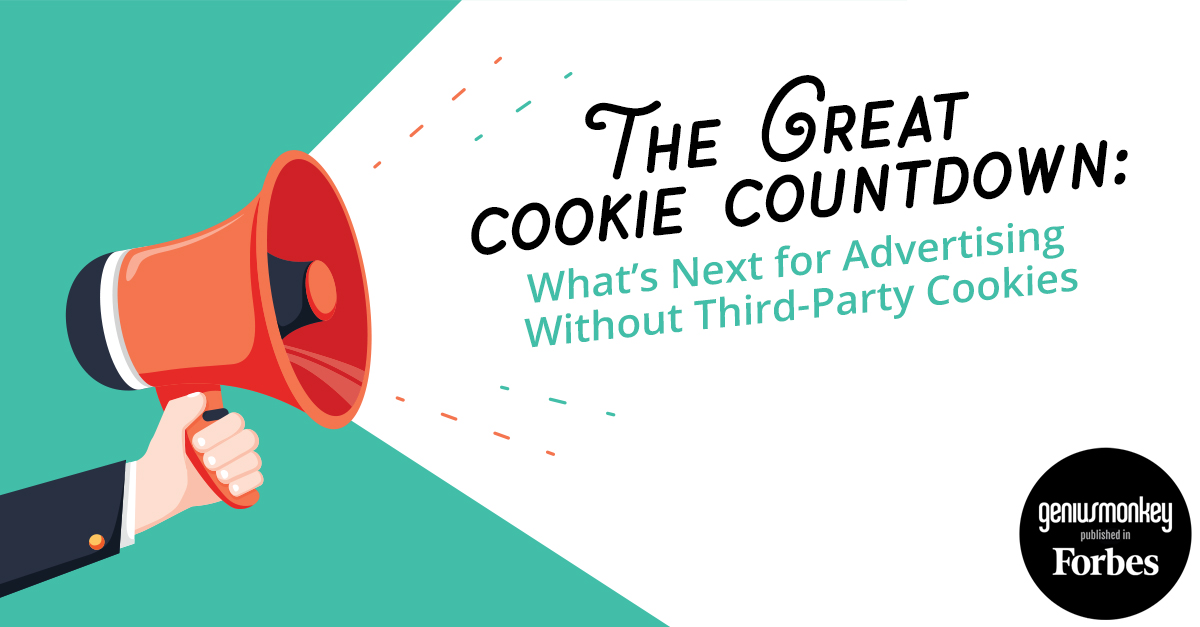 We're excited to announce our latest article published on Forbes! Genius Monkey's CRO, Jeremy Hudgens, is a proud member of Forbes Business Council, and as such, we have the privilege of publishing articles through Forbes every month or so. Our featured Forbes article last month, titled Trouble In Kansas? Why Coffeyville is Reporting So Much Traffic and What To Do About It, covered the geolocation issues behind Google Analytics default reporting measures.

In our featured Forbes article this month, titled The Great Cookie Countdown: What's Next for Advertising Without Third-Party Cookies, we discuss the impending loss of third-party cookies in Chrome and the potential impact such changes might have on the marketing industry, as a whole. It turns out life without third-party cookies isn't all that bad. In fact, it just might be the best thing that's ever happened to your advertising campaigns. Don't believe us?
To learn why losing your cookies could be a winning opportunity to gain better customer insight and data in the long run Read the full article on Forbes »
Latest Posts
30 June 2020
Genius Monkey Brings Dedicated Optimization Connected TV!