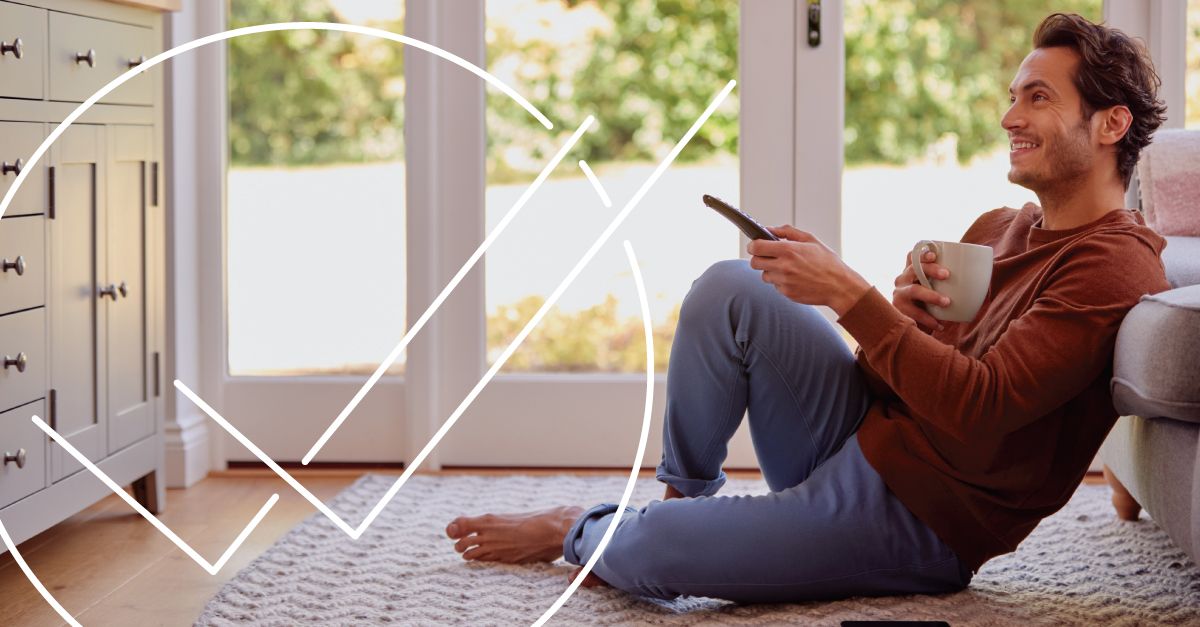 DoubleVerify recently created an ad verification solution that can verify an ad's viewability for connected TV.
They launched this ad verification in February 2023, allowing advertisers to determine if an ad within a CTV app was actually seen by a user. This marks the first time a viewability measurement solution for CTV has hit the market.
On top of our numerous other verification metrics, Genius Monkey employs DoubleVerify for all our video and CTV/OTT campaigns to ensure inventory quality and provide fraud avoidance. DoubleVerify uses deterministic methodologies which results in greater accuracy.
DoubleVerify's MRC-accredited fraud detection provides a safeguard against various elements of fraud and Sophisticated Invalid Traffic (SIVT), including bot fraud, site/app fraud, datacenter traffic, emulator traffic, hijacked devices, and ad injection.
More To Know About Ad Verification
Until now, viewability measurement was not fully possible in CTV
CTV impressions can be expensive, so brands need to know which platforms have the best viewability rates
Ad fraud is high across CTV, so viewability matters
DoubleVerify does not participate in the ad monetization process, making them an a great independent third-party measurement solution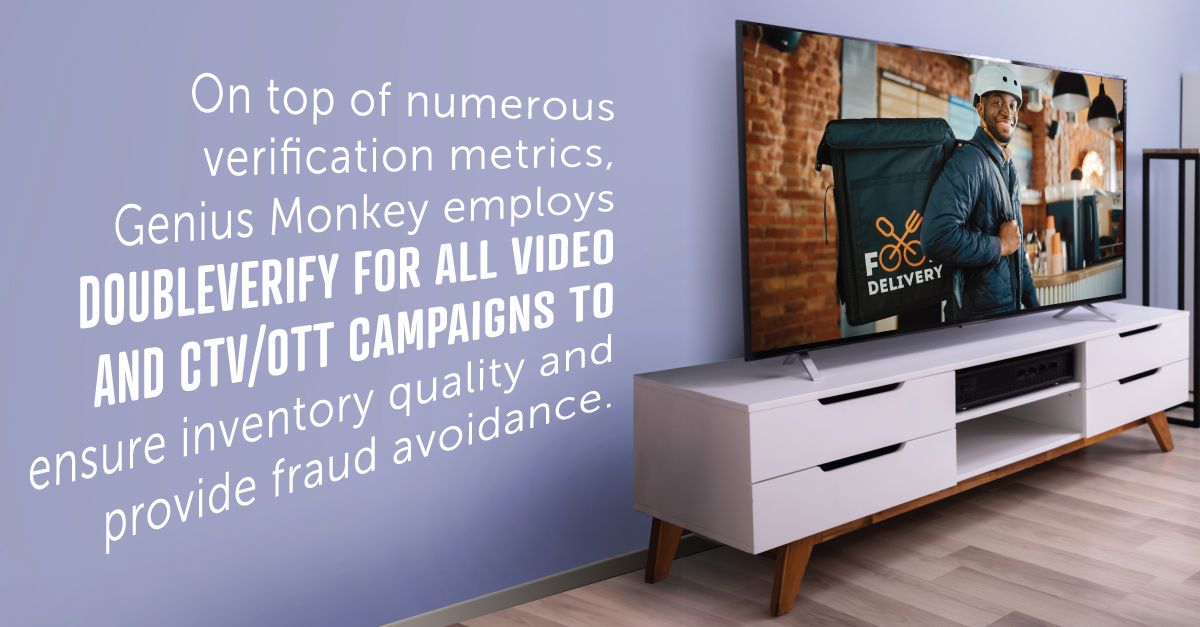 How to Make Brand Safety a Priority
In our blog, "Brand Safety That Goes Above and Beyond," we share that brand safety is "paramount to business success." Where your digital ads appear can be just as important as what they say, and when.
Genius Monkey has a three-layered validation and protection process that uses multiple layers of security to ensure brand safety and prevent fraudulent activity.
We rely on Omni Monkey, our proprietary AI algorithm to act as a filter to protect against anything that looks outside the norm. We top this off with the additional security measure of human oversight.
We then filter everything through built in network third-party validation sources such as DoubleVerify, Comscore, Nielsen, etc.
And we use crucial validation, to monitor the first two layers, or "police the police," to make sure all traffic that ends up on the advertisers' sites is human. Something, to our knowledge, no other DSP has.
Proprietary Technology and Strategic Partnerships
Genius Monkey CRO Jeremy Hudgens said that Genius Monkey is TAG-certified because of the "very diligent and thorough job we do to protect against ad fraud through our own proprietary tools and strategic partnerships through companies like Double Verify and ComScore." Beyond the ad verification and safety realm, Genius Monkey has made it a habit of developing industry leading tech and forming unique partnerships that garner results that cannot be matched.
The latest technology, the strongest partnerships, and the most experienced teams combined to create the most powerful programmatic ad platform in the business, and it's only one step away from you now. Contact the Genius Monkey team today to see how the platform can elevate your marketing to the next level.