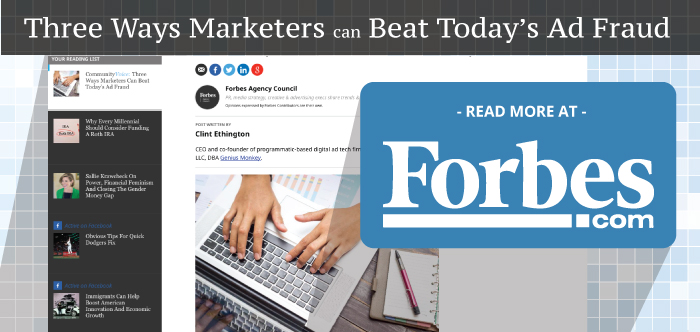 Forbes.com has published an article by Genius Monkey CRO, Jeremy Hudgens, in which he expounds on the importance of combatting the effects of ad fraud in the arena of online advertising. It's titled Three Ways Marketers Can Beat Today's Ad Fraud.
Ad fraud is a $7 billion-per-year problem in today's digital online advertising. Through nine years of tireless efforts by the "Intelligent Primates" on our Genius Monkey team, we have developed the three best methods to combat this malicious activity. In fact, our methods have been successful in eliminating more than 130% more ad fraud than our nearest competitor! These three methods are…
Latest Posts
30 June 2020
Genius Monkey Brings Dedicated Optimization Connected TV!