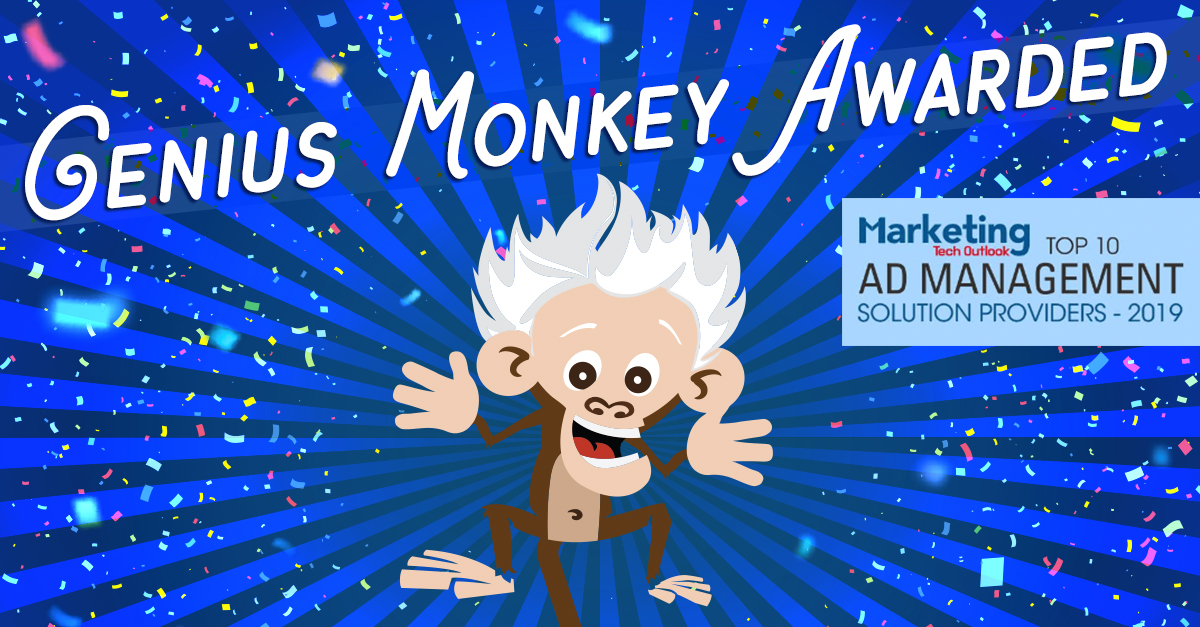 Exciting news! Genius Monkey is honored to have been named among the Top 10 Ad Management Solution Providers of 2019 by Marketing Tech Outlook–a company devoted to sifting through and analyzing the latest marketing tech in order to name and list the top performers in various industry categories.
Those chosen are first carefully evaluated by an esteemed panel of CEOs, CIOs, VCs, analysts, and MTO editorial board members before making the cut. We here at Genius Monkey are proud to be listed among such powerful players in the ad tech world. Learn more about the systematic strengths unique to the Genius Monkey process that helped us earn such an award. Check out this article by our CRO and Director of Client Solutions, Jeremy Hudgens, here.
Latest Posts
30 June 2020
Genius Monkey Brings Dedicated Optimization Connected TV!