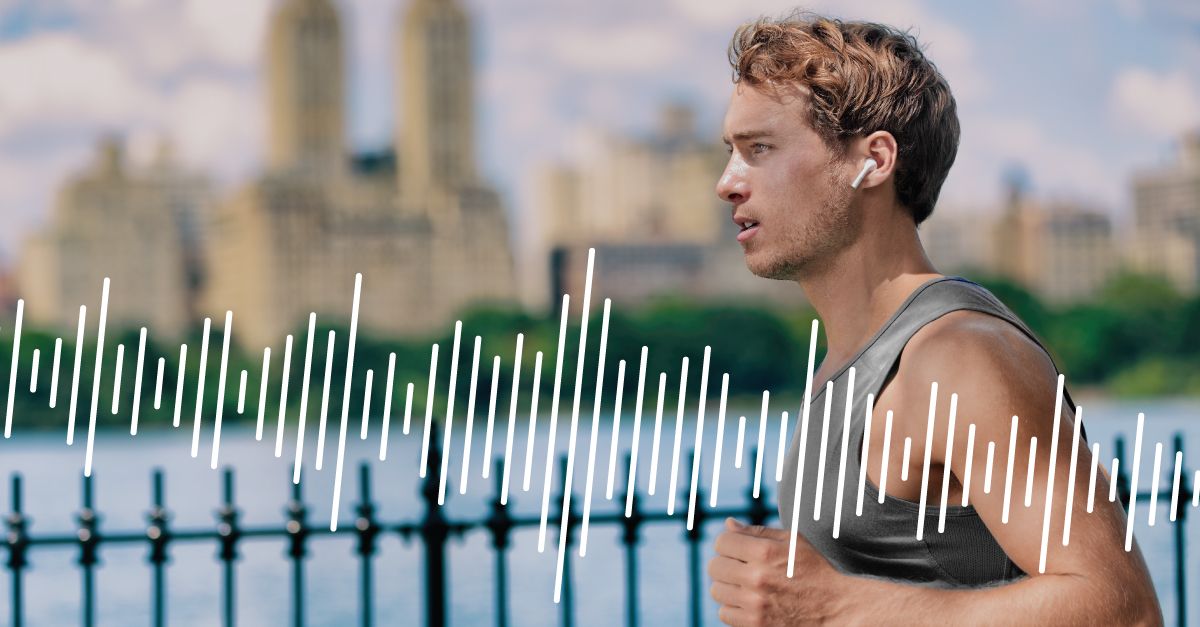 In the wake of 2020, it seems consumers can't get enough of digital audio. With over 200 million listeners in the US, digital audio is now ranked among the top most-popular digital activities for American adults, directly behind video. Because of this growing momentum, more and more marketers are updating their campaign strategies to include audio ads–and you should too.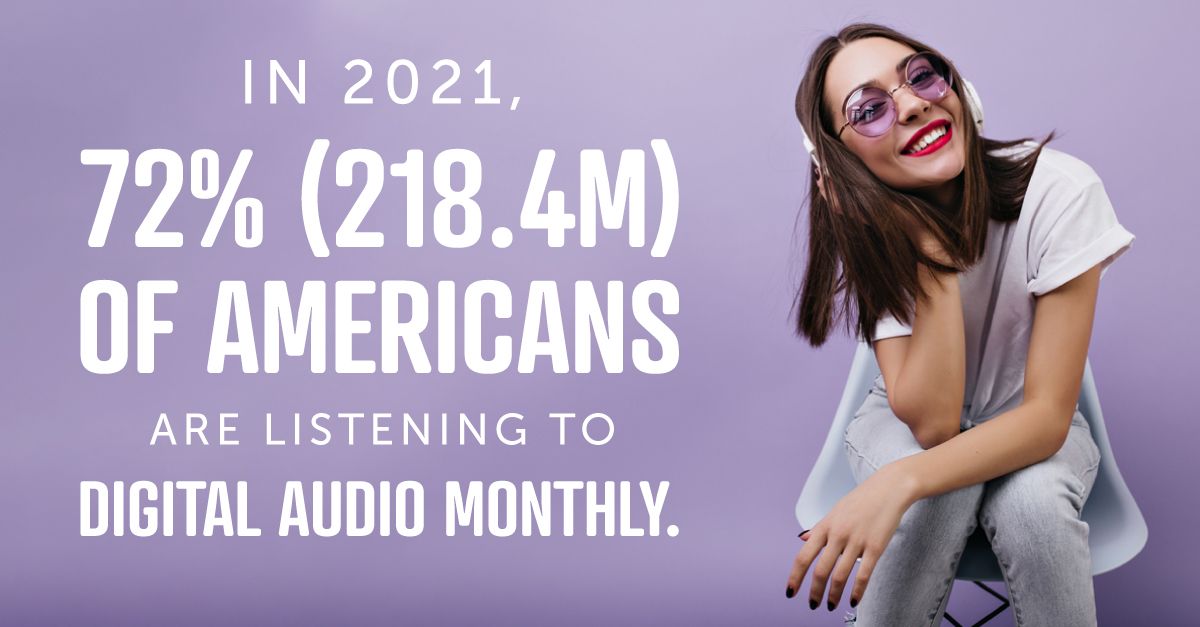 Rising opportunities with programmatic audio
Thanks to podcasts, audiobooks, music and online playlists, streamed audio content has seen massive growth in recent years, as have programmatic audio ads. In fact, 2021 has shown that an estimated 72% of U.S. adults are listening to digital audio every single month, making it a prime opportunity for marketers to reach new audiences via the airwaves. But the benefits of programmatic audio ads don't stop there. Programmatic audio ads have a lot more to offer than one might think, such as:
Niche Targeting Options
Programmatic audio uses the same audience targeting parameters as other campaigns (like native, display, video, etc.) but with the added benefit of being able to hone your targeting to a greater degree. Audio data insights can help pinpoint specific genres, trends, and listener demographics in order to align your ads with any kind of mood or topic you wish to target. And by running your audio ads alongside companion banners, you have the added benefit of retargeting consumers who've previously heard your ad for greater conversion rates.
Engaging Emotional Appeal
Because programmatic audio isn't based on visual engagement, digital audio ads are able to reach consumers in an ultra-immersive way that stands apart from all other means of advertising. Audio ads have the ability to connect with listeners through sound, often reaching people at times and in places where visual ads cannot. This creates an emotional bond and sense of intimacy with consumers which helps drive engagement and can leave a memorable long term impact.
In fact, Genius Monkey data shows that when marketers add in audio ads to their existing display and video efforts, they are able to see up to 21% better brand recognition leading to increased direct, organic, and branded keyword search traffic.
Ability to Reach and Interact with New Audiences
With programmatic audio ads, you can integrate your brand into your audiences' everyday lives in a distraction-free way. Audio is particularly popular among millennials and Gen Z consumers. By targeting these age groups you can reach a younger audience that is entering (or comfortably settled in) their prime spending years.
Interactive for Listeners
Thanks to the innovation of smart speakers and similar technology, brands can now encourage listeners to interact with ads using voice commands and take action on the spot. Not only does this make ads more engaging, but also drives performance by reducing the path to conversion timeline.
Fresh Data Insights
Music streaming platforms like Spotify, Pandora, IHeartRadio, and CBS Radio leverage logins, profile information, and user data to help marketers reach and deliver relevant, contextual messages and content to their target audience based on age, gender, preferences, listening habits, etc.
With new research showing that 91% of the world's digital audio audience actively chooses to stream their music and audio content through ad-supported channels, programmatic audio ads are an opportunity marketers can't afford to miss out on.
Synchronized audio ads for greater performance
When combined with other ad formats, digital audio ads help boost engagement and foster greater performance. Running a synchronized audio campaign can also lead to huge jumps in overall conversions. But the most powerful aspect of programmatic audio comes down to the format.
Programmatic audio ads allow brands to communicate their message entirely through sound and vibration. This has a dramatic impact on the way messages are conveyed and received, making audio the perfect medium to compliment any ad campaign–not to mention a powerful way to generate greater brand awareness.
Make your digital ads the sound of the future
In today's world, your audiences are consuming audio content at an all-time high and show no signs of slowing down. So take advantage of this golden opportunity to reach them where they are, when they are, directly through their ears and boost your campaign effectiveness. And if you're not sure where to start, we're here to help! Let Genius Monkey take your brand to the next level of digital ad empowerment by including programmatic audio ads in your next campaign.