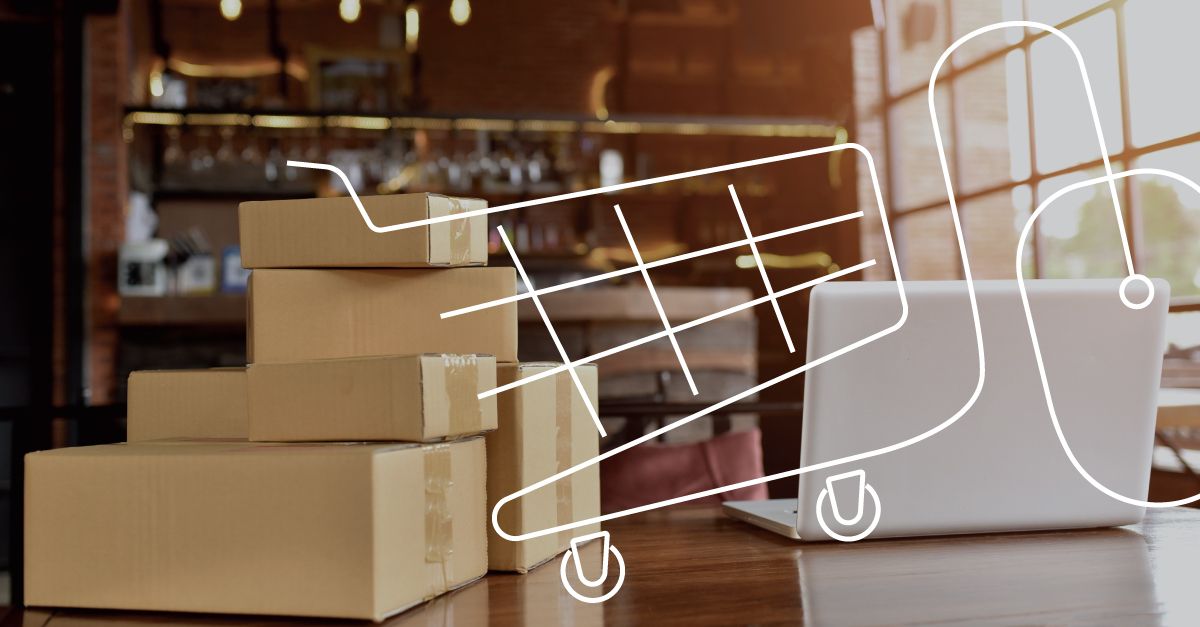 If you have an e-commerce business, you probably want to make sales. If your website isn't up-to-date or maintained properly, you'll be missing out on customers and cash flow.
Create an amazing first impression by providing users a personalized shopping experience. Keep your website and purchase process updated and fix problems that arise. A great e-commerce website isn't just about using the best font or colors—it's about using great content, providing a safe space away from fraud, and allowing customers to easily navigate your site.
We've made it simple for you and have given you 5 ways to boost your e-commerce sales. Follow these tips and you can't go wrong. With our superior reporting, including full attribution, we provide e-commerce clients reporting that they won't find anywhere else. Read to the end to see a special announcement for our e-commerce platform launching soon.
The Best Ways to Optimize e-commerce Business Models
1. Targeting In-Market Users You Have Identified With an Affinity in the Space
Targeting is the first step to finding the perfect customer. The more you know about your potential customers, the better you can reach them. Have a clearly defined target audience, and understand their behaviors, interests, and trends. For example, if you know your users are mostly on a mobile device or tablet, optimize your page for mobile. Keep your website up to speed, because according to OptinMonster's e-commerce Guide, if your site takes more than 3 seconds to load, 40% of mobile users will leave.


2. Measuring Results and Identifying What's Working Best
Take note of what users are responding to in the ads and offers you are putting out. Without a solid measurement process, you'll never know if you're really hitting your goals. As a good rule of thumb, you should be consistently watching your website and running small-scale analytics weekly. Then, every month, you should run a large-scale analytic report to see how you're performing month over month and year over year to account for seasonality.
Understand that perfect results won't appear overnight. Measuring performance takes time, patience, and a good eye for optimization.


3. Messaging
Make sure your ads have a unique selling proposition and an enticing offer. Otherwise, why would a potential customer visit your site versus a competitor's? Your messaging, or brand voice, can make or break a deal. If needed, you can create desire or urgency with a FLASH Sale. For many customers, a sale is an enticing offer. And when a sale is urgent or has an upcoming deadline, shoppers are more likely to act quick. They want to grab the deal before it's too late.
The right messaging can instill that sense of urgency in someone. Using the right vocabulary, tone, and messaging is key to grabbing the attention of your ideal shopper.
In addition to optimizing for messaging, you may want to invest more in your video marketing. These days, many customers rely on videos for product information—84% of consumers have made a purchase after watching a video. The more you know about your potential customers, the better user experience you can create for them.


4. Remarketing is Key in e-commerce
All e-commerce companies should employ several remarketing tactics, one of which should include cart abandonment. This means if someone adds something to their cart on your site but doesn't complete the purchase, you should retarget a user with ads. Clearly something spooked them along the way or they lost interest and never closed the deal. This cart abandonment ad or email should be a totally unique and better offer to get them to come back. For example, offer them a discount code, free shipping, or some other enticement to push them over the edge to make the purchase.


5. Analyzing and Optimizing the Sales Funnel
Look at every step of your funnel—cart ads, checkout pages, and successful purchases, and see where people are falling off. Try to determine why they are falling off or losing interest. Is there a problem with the site? Is the shipping price too high? Does the checkout page not look secure and safe?
In addition, many customers want an easy and pain-free checkout process. Creating a brand new account is a big turnoff for 37% of shoppers. Offer a Guest Checkout option—let them buy without an account, but offer them a chance to save the information they used.


Create a Better User Experience with Genius Monkey's Help
Take these 5 tips and apply them to your own sites. Better yet, let us help you reach the right audience and provide them with an impressive experience on your e-commerce site. Genius Monkey has been in the digital advertising technology space for more than 10 years—and we continue to innovate to give clients like you the advantage.
This year, we're releasing an e-commerce-tailored service called Optimize e-commerce. Optimize e-commerce uses everything in the Genius Monkey toolbox, with a special focus on ROAS (Return on Ad Spend), Conversion Cycle Reporting (seeing how long it takes an ad to convert and how many impressions it took), Paths to Conversion and Full Detailed Attribution. You'll see exactly what's going on with your campaigns, what's working, what's not, and what the exact return on ad spend is in real-time, right in your personalized dashboard. Stay ahead by partnering with Genius Monkey to see how we can boost your business.