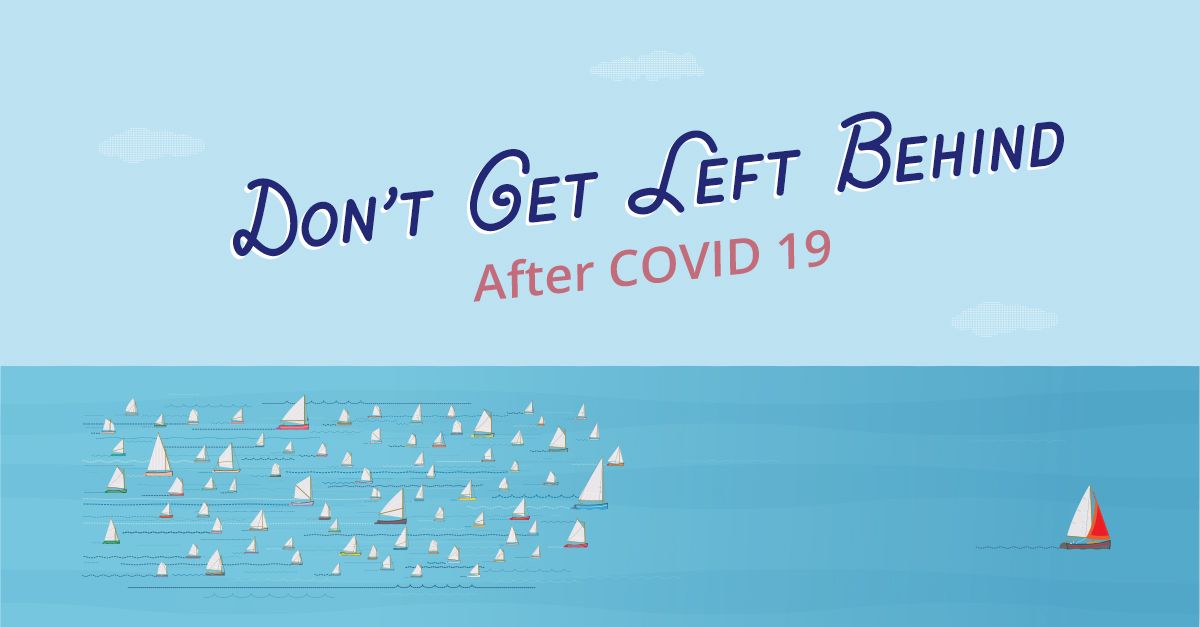 During the 1980s recession, studies found that businesses who continued to advertise throughout the economic downturn came out 256% ahead of their competitors who didn't advertise!
Some brands hesitate moving forward with marketing plans due to the coronavirus pandemic and an unpredictable future. But the worst thing you can do in a crisis is panic! A lot of brands get it and are upping their game Here are our top five reasons why any serious business should continue advertising and/or branding at full-speed:
History is on your side. Mounds of evidence has shown that brands who continue to advertise during times of economic distress do better than their competitors in the long run. Studies performed in the U.S. during the 1980s recession found that businesses who continued to advertise throughout the recession were 256% ahead of their competitors who didn't advertise!
It's a buyers market. As the demand for ad space goes down, so will the cost. This is good news for advertisers because it means you have a ripe buyer's market at your disposal, with more leverage to negotiate rates and pursue added value. There's been a massive increase in the volume of available impressions due to everyone being home, and therefore, costs go down, creating a fantastic opportunity for greater returns.
Get ahead of your competitors. Keeping on course with your marketing efforts now can lead to dramatic and compounding effects in the long run and position you far ahead of your competitors. During the 1923 recession, studies found that companies who continued to advertise despite the economic downturn came out 20% ahead of where they were prior to the recession, while businesses who reduced advertising fell nearly 7% below their original levels.
Greater impact and voice. With less advertising competition filling the internet, your brand's messaging is more likely to be heard and acknowledged. Why not take advantage of a less-crowded playing field while you can? Oh, and did we mention that less competition means lower cost per clicks, and in turn, more bang for your buck?!
Positive brand perception. Recent studies from Kantar found that only 8% of consumers thought brands should reduce or halt advertising. People trust and approve of brands who stay steady in their marketing rhythms, but distrust or detach from brands that disappear in times of crises, such as the COVID-19 coronavirus. Staying visible is key to maintaining customer trust and loyalty.
Brands that step up during this time of the coronavirus pandemic will most-likely emerge from this crisis as leaders in their industries, while brands who pull back or stay silent could get left in the dust or go under completely.
But in such a heavy time, how can brands continue advertising in a way that is both sensitive and profitable? We'll be tackling that question-complete with real-life marketing examples and a list of ideas for adapting your strategy-in our next article coming out this Thursday, so stay tuned! You don't want to get left behind, so we're here to make sure you don't.