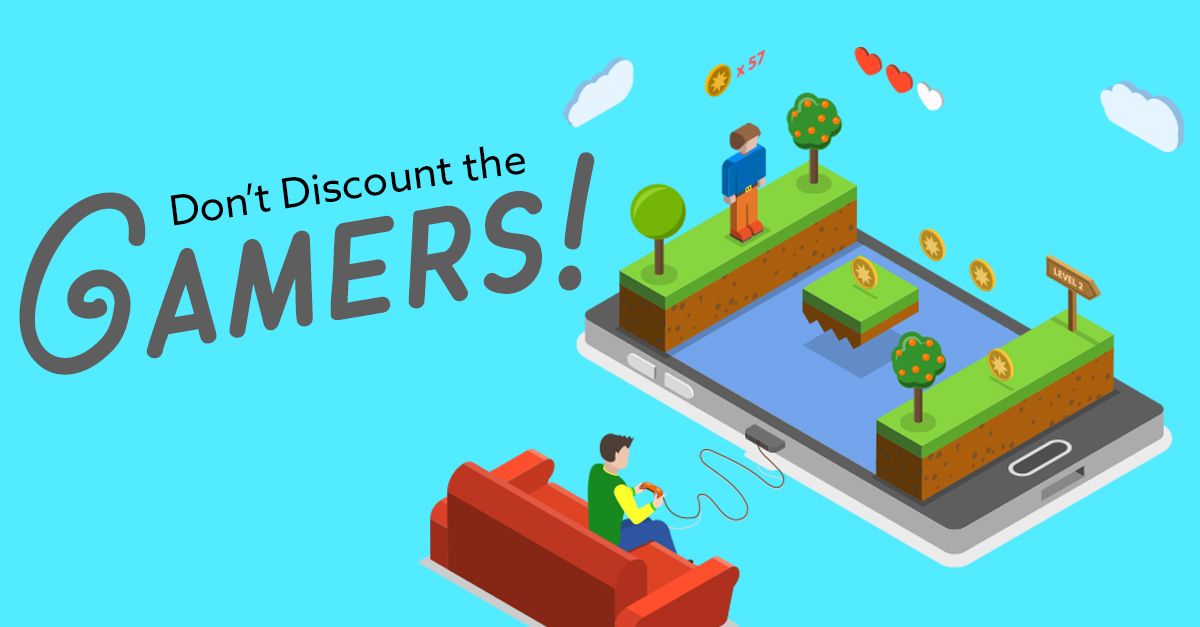 Anyone who knows Genius Monkey knows that we always do what we must to stay on the cutting edge of technology. In fact, it's often us doing the cutting! One of the marketing fields rapidly coming to light is in the genre of games and gamers. Here's why:
eMarketer predicts mobile to top television in terms of daily screen time
Many consumers will spend most of that time gaming
Gaming fans using gaming apps spend a weekly average of 6.5 hours playing
78% of these game app users use them daily
Most say they play to "pass the time"
According to recent information released by Newzoo, the mobile gaming industry is expected to exceed $100 billion by 2021. This would be a result of ten years of double-digit growth. The industry generated over half of last-year's global games market. This begs the question, "How did such a young industry grow so fast?"
Attention
Players earn extra perks such as points and extra lives for watching a video ad, or some other call to action, which keeps them in the game.
Access
Subscriptions are pretty much the in thing now, as Google Play reports a 70% year-over-year growth in game subscribers.
In-app Purchases
Virtual goods that are purchased in-app (IAP) are made electronically. Whether it's coins or catapults … it's digital.
Social Trading
Players can barter, share, or compete to win each other's goods or prizes in their social gaming.
This is clearly an industry that merits some serious attention. Much of the success may be attributable to the fact that we Americans of all ages love to play games, but much of it should go to the developers and distributors. It's their marketing savvy that builds awareness and anticipation of the latest and greatest games to come out, which leads to a crazy number of sales!
Take Aim at the Crowd
Before programmatic and tracking were known or available, meaning marketers were unable to rely on relevant data to guarantee a successful return on investment. Gaming studios wanted guarantees … without automated intelligence and tracking, there was a lack of scalability which these in-game ad providers offered.
Since smartphones became standard equipment for Americans, mobile in-app games have proliferated rapidly. Marketers desired to be more strategic with their ads in gaming, and mobile games offered effective interactive ads through programmatic technology. The technical advancements have changed how marketers advertise their brands in gaming, with hope that the consumers will be captivated while playing the video games.
Mobile software was able to offer ad formats which tailor to the brand. Offering wider scalability, brands can engage with gamers through programmatic, ensuring marketers can measure the ad's success.