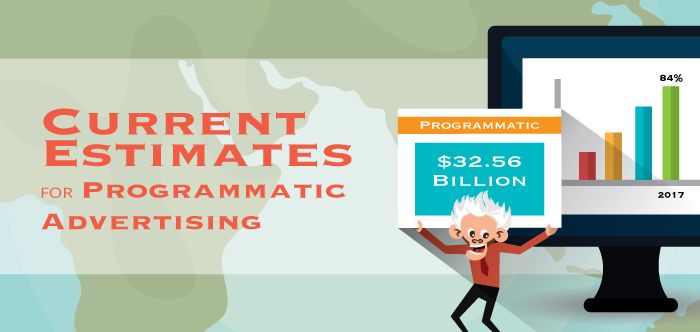 According to a recent forecast by eMarketer, it is estimated that close to 80% of every dollar spent on advertising will be allocated to programmatic in 2017. This number equates to a whopping $32.56 billion for the year! There is no room for doubt that programmatic is here to stay; especially in light of the fact that by the end of the year, that number is expected to grow to 84%.
The programmatic ad industry is continuing to grow in leaps and bounds. This is despite the fact that there has been some not-so-positive press regarding the YouTube ad controversy. In fact, programmatic is here to stay, and continues to assist brands in reaching the right crowd-at the right time-in the right places.
Private market places and programmatic direct setups are currently the recipients of the US digital display ad dollars spent on programmatic, equaling 74.5%, or $24.25 billion. Along the same line, there has been a decline in the share of programmatic purchases made via the open exchanges. Conversely, the share transacted adspend by way of programmatic is continuing to increase. Just this year, 56% of programmatic display spending will be represented by programmatic direct. The remaining 44% will be purchased by way of RTB (real-time bidding).
According to eMarketer's principal analyst, Lauren Fisher, "Private setups give buyers and sellers greater control over their automated buys. They may have initially served to bring in reticent buyers and sellers, but now private setups drive much of the change and momentum in the marketplace as both parties seek greater control from their programmatic efforts."
One of the areas that has benefited from these programmatic advancements and controls is video. It was in 2016 that, for the first time, over 50% of all digital video ad dollars in the U.S. was traded by way of automation. That figure will continue to increase by another 42.3% in 2017, boosting the numbers to $9.13 billion. It is estimated that by the year 2018, the share of all the programmatic ad dollars spent on video that will transact programmatically will reach an astounding 75%.
Regarding the expansion of one-to-one deals, it has been particularly brisk on mobile. Practically 80% of mobile digital display ads in the U.S. are bought programmatically. It is estimated that this portion will increase in 2019 to 85.2%.
One of the ad categories that is relatively new to programmatic is native advertising, in which direct deals are also on the increase. However, less than half of all U.S. native digital display ads are expected to transact programmatically in 2017. That portion is considerably less than the broader digital display average of 78%. However, now that publishers are transitioning over to the programmatically-enhanced native advertising formats, advertisers are eager to access them privately. These are ads like in-feed ads and in-stream or in-article video.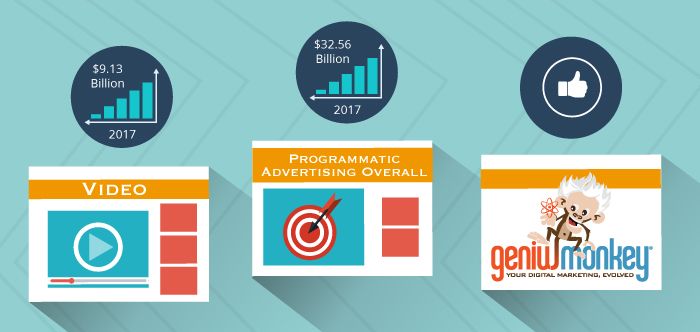 Using our advanced tracking system, Genius Monkey gets brands' products or services in front of more people that have the highest likelihood to engage, and we do it at the lowest cost possible. This is done using our very efficient banner, video, content, and social-based display ads layered with the top-of-the-line behavioral data across our vast media agnostic set of networks with highly technical optimization. We are the trusted source for programmatic-based digital advertising. That's because we have a reputation of driving more quality traffic, increasing conversions and sales, and boosting ROI as our number-one goals.