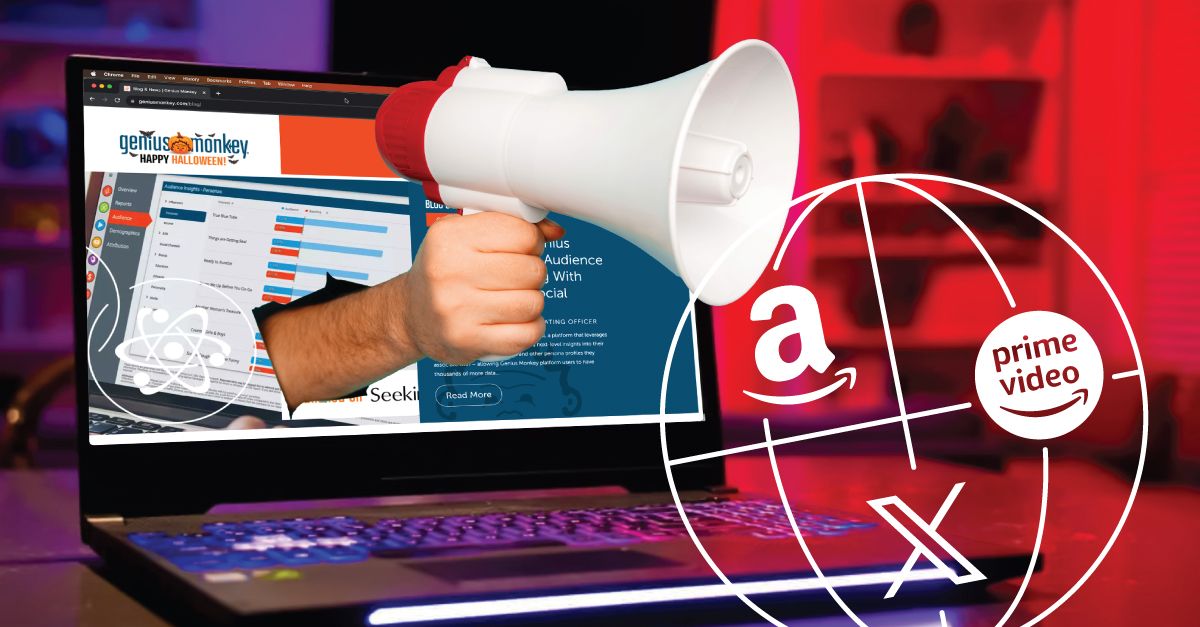 Digital advertising is always on the move, and the industry has seen some recent shake-ups that can have an impact on your marketing strategy. From new advertising partnerships to rapidly expanding inventories, here are some of the recent digital marketing headlines worth paying attention to.
X Now Selling Ad Space via Google
Earlier this year (summer of 2023), Elon Musk reported that advertising revenue for X was down 50%. In an effort to combat the declining figures, X is now selling inventory through the Google Display Network to programmatically serve users on their X home feed. This marks a huge shift in the platform's attitude towards advertising, which previously consisted of exclusively working with advertisers directly.


The shift began earlier this year when X partnered up with InMobi, a mobile ad-tech platform that counts a programmatic DSP among their many services. That shift has now expanded further to include inventory up for sale via the GDN on Google Ad Manager. This means that Genius Monkey users can leverage our powerful programmatic tools to serve ads to their X users instead of striking a deal with the platform.
The move brings with it a sense of irony; it's now possible that advertisers who deliberately left X (or Twitter) could find their ads right back on the platform should Google think they'll find their audience there.
And they just might: while the number of X users has declined the last couple of years, it still boasts a user base upwards of 350 million. All those users are about to see a large increase in the targeted ads they encounter on the apparently still-popular platform.
Amazon Prime Video Set to Feature Ads Early Next Year
The last few years have seen many streaming services introduce an option for ad-supported streaming. Most players in the Streaming Wars add the option as a cheaper alternative to the normal experience, however Amazon Prime is doing the opposite.


The default Amazon Prime subscription – which currently offers ad-free viewing – will have commercials added to its available shows. Current subscribers who want to continue having an interruption-free experience need to pay an additional $3 for the privilege.
This new pricing model is hitting select regions including the U.S. sometime in early 2024. Amazon promises that the service will have "meaningfully fewer ads" than other similar services, though no specifics were offered as to what that means.
By introducing ads as the default tier, Amazon's strategy more closely resembles Hulu's ad-first approach than other platforms. This strategy may pay off huge for Amazon since its vast current subscriber base will now have to take further action to not be included in their available ad inventory and audience. Advertisers that have access to Amazon inventory through their programmatic platforms – such as Genius Monkey – will have a sudden increase in available premium placements overnight!


Third-Party Publishers Now Display Amazon-Sponsored Ads
Amazon users are used to seeing promoted products while cruising around the site; now those product promotions can follow them to select third-party sites for the first time. These ads will operate out of Amazon's existing DSP, and marks a possible new path of expansion for the retail media powerhouse that traditionally only serves ads on Amazon.com website properties.
Much like the overnight increase in inventory on Amazon Prime video, this new influx of inventory on third-party non-Amazon owned sites will greatly increase their inventory options and available placements to advertisers. Amazon has been and remains one of the DSPs within the Genius Monkey platform, so users will see this benefit with no additional work!


The Incentives for Programmatic Keep Growing
All these changes point to the power of programmatic advertising. This is the direction the industry as a whole is headed toward, and there is no evidence to suggest that inventory, technology, or customer demand for personalization will decrease or stop growing.
There has never been a better time to see what all the fuss is about! Genius Monkey users now have more ways to reach their target audience than ever before.
Premium placement with built-in verification and brand safety
Deep tracking for nuanced audience segmentation
Device-agnostic approach that lets consumers see your ads on any screen
For more information on how Genius Monkey can raise your marketing strategy to the next level, get in touch with us today!