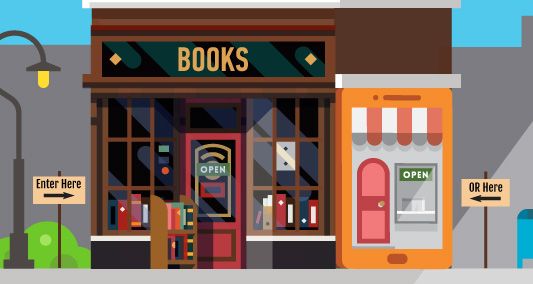 Back in the day, when someone wanted to find a product, they had to physically shop around, or grab the Yellow Pages and make dozens of phone calls in order to locate the item they were looking for. That is no longer the case, and phone books have practically become obsolete. In this day and age, we have another device to guide shoppers through the doors of retail establishments - searches on mobile devices.
When today's shoppers want to learn about a product, or find it, or buy it, they simply turn to their smartphones. In fact, because 80% of internet users own smartphones, there are more searches conducted on mobile devices today than on desktop computers. Correspondingly, more than half of all internet traffic is generated from smartphones and tablets. Current reports indicate that mobile digital media time in the United States is substantially higher (51%) than desktop time (42%). In other words, the trend in using vertical screens (mobile device usage) compared to all other screen use indicates that we're well past the tipping point of desktop versus mobile.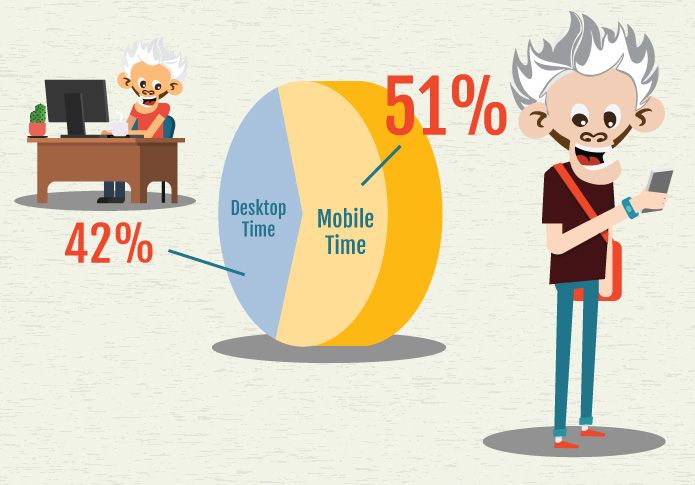 This is good news for those who own brick and mortar retail locations. The phenomenon of potential customers searching on their mobile devices has become a huge boon to them, almost like another "front door" into their businesses. In fact, every month consumers physically visit over a billion-and-a-half locations that are related to the searches they conducted on their smartphones. By going mobile, customers can now connect to, or be guided to, nearby stores with the swipe of a key. That can only spell success for retailers.
Whether it's finding the nearest doughnut shop, or finding a restaurant that's open all night, smartphones are great helpers. They connect users with whatever it is that they are searching for, no matter where in the world they are. In fact, just about one third of all mobile searches are based on location. In the last year, there has been an increase in mobile searches for "stores open now" and for "food open now" in the amount of 210%! In addition, the mobile searches for "where to buy, find or obtain" have increase by 1.3 times over the last year.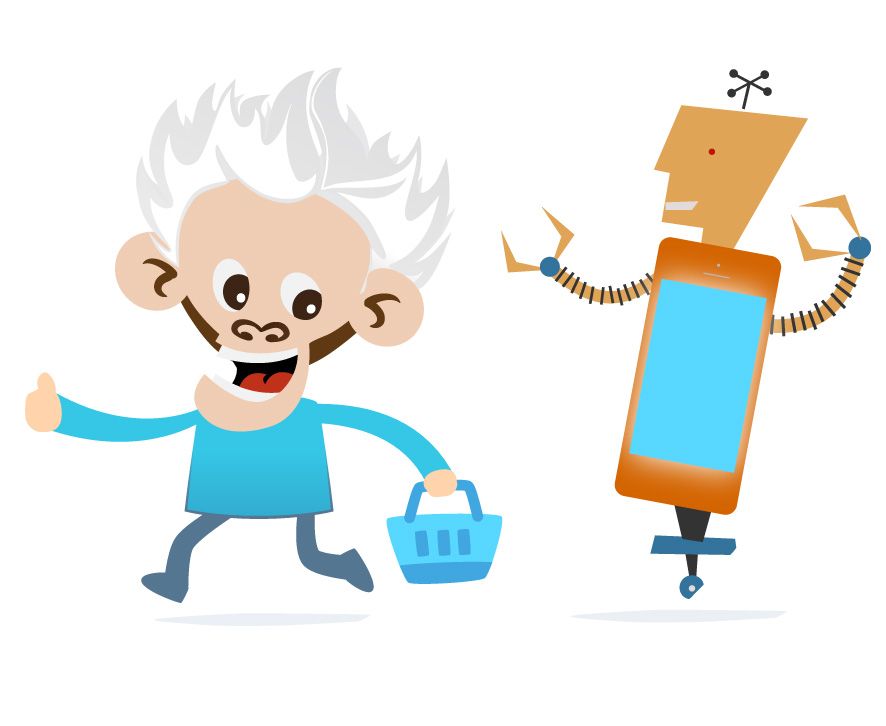 It's no exaggeration to exclaim that smartphones have become our personal "robots," if you will. All one must do to verify that is to look over any crowded public area and witness how many people are looking down at their mobile devices. This benefits shop owners substantially, as effective mobile searches not only lead to online purchases, but they drive people right into the front door of many retail shops. Recent statistics reveal that approximately 76% of consumers who conduct searches on their smartphones for something near their location visit a business within just one day. Also, 28% of those searches end up with the consumer making a purchase.
Genius Monkey specializes in reaching the smartphone-bearing shoppers using our proprietary programmatic platform. We place digital ads directly in front of their faces…at the right time…in the right place…when they need the product or services the most. We recognize the importance of keeping abreast of this mobile way of digital life, and staying one step ahead of technology by keeping up with the current trends, and anticipating those of tomorrow.